October 4, 2016 Auroras
Grand Rapids, MN
Bz went south with what I remember was a high speed stream event. Whatever the cause, the auroras were some of the best of the fall season this evening. Again, I went to my "green" shooting location.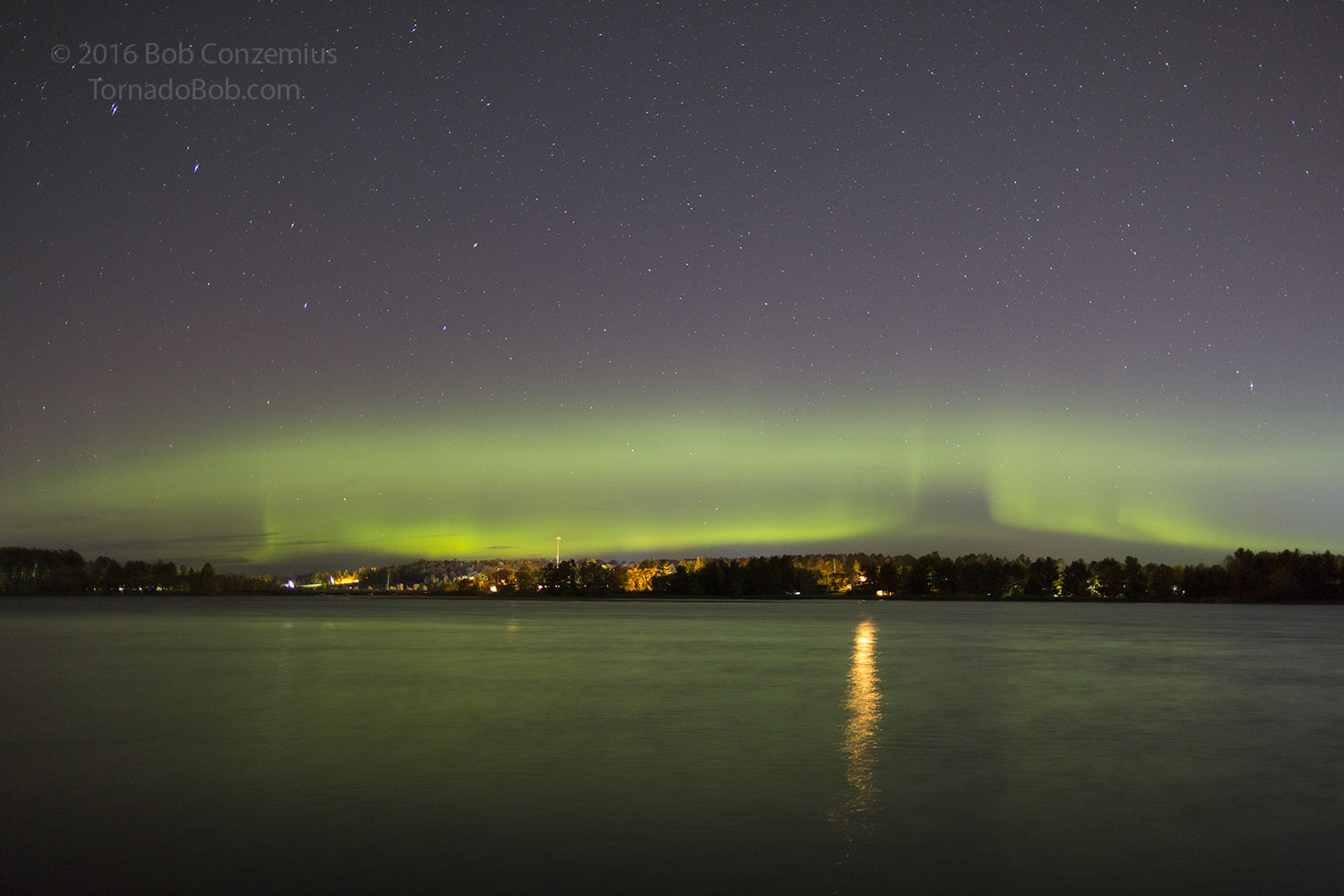 The initial auroral band when I arrived and started shooting.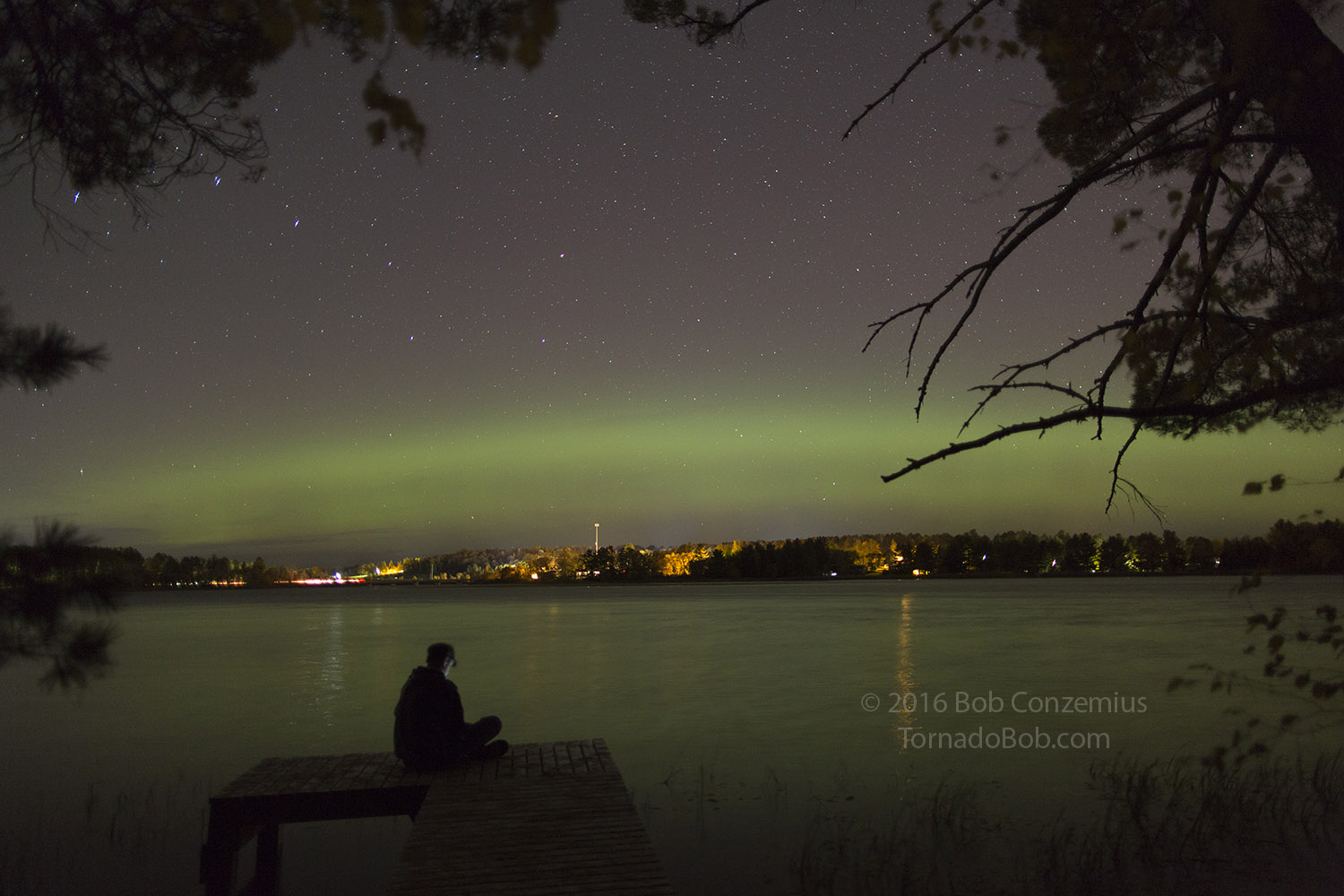 I decided to set at the end of the dock for a while and check data on my phone.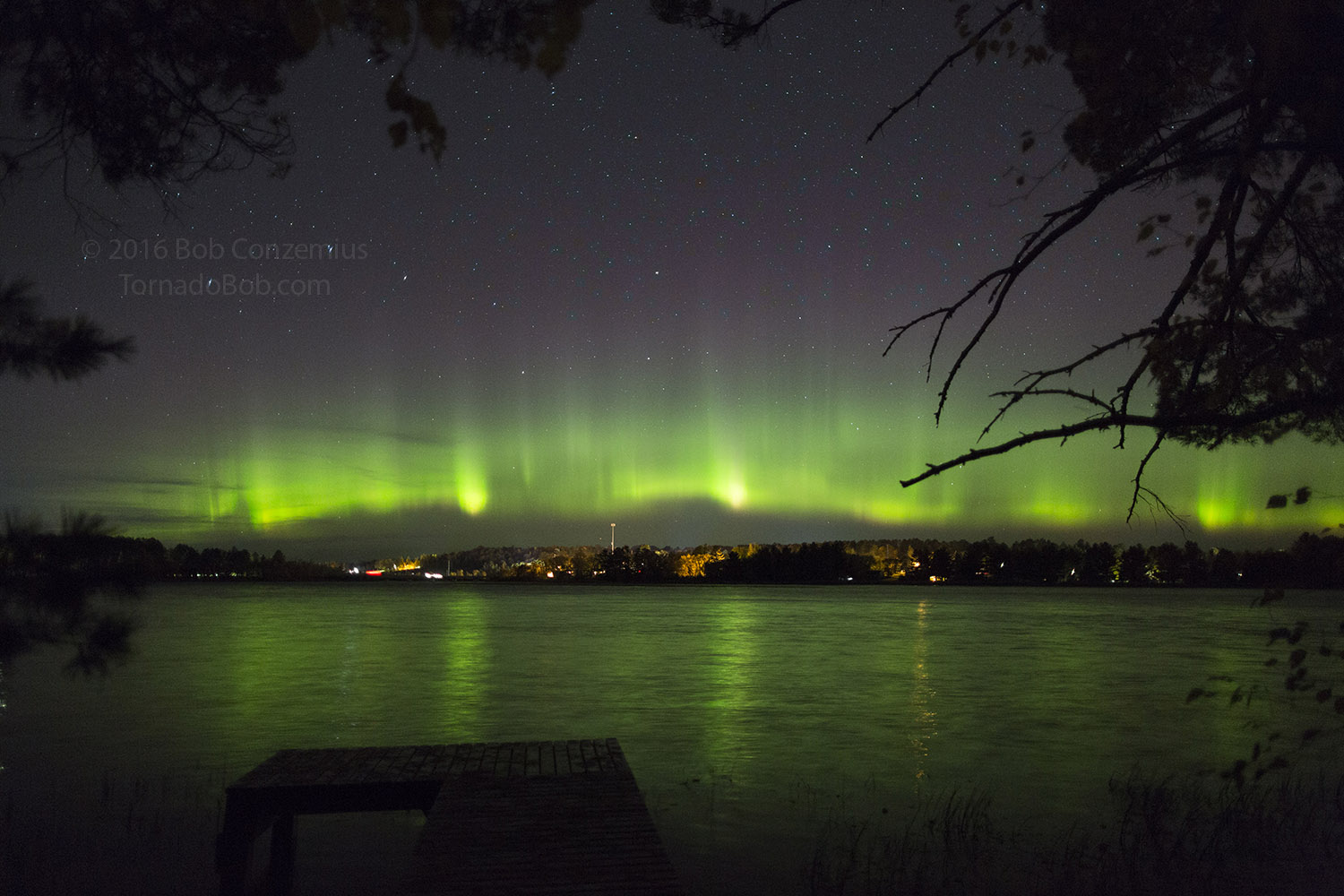 Substorm number one begins.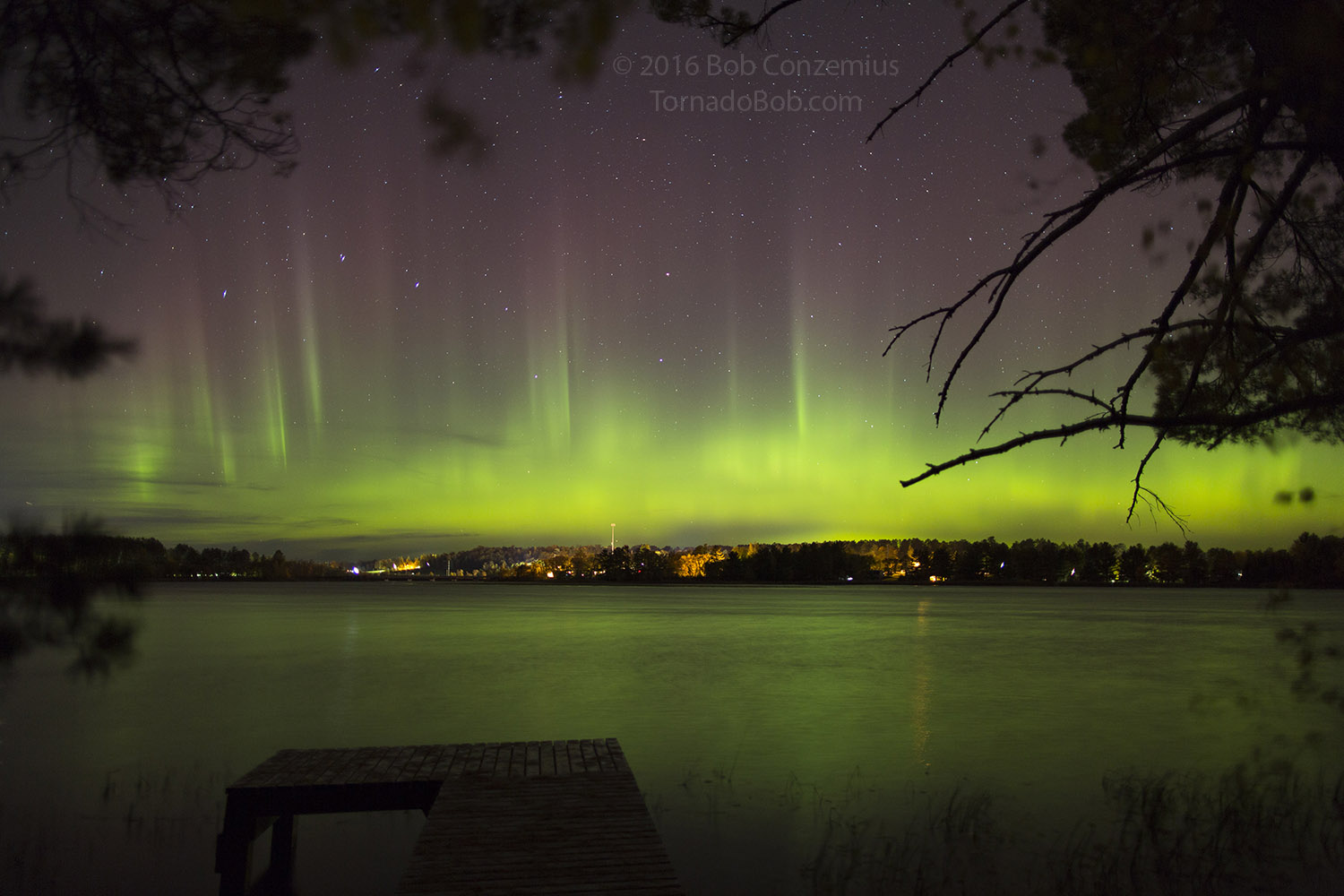 Auroras expand and start to get dimmer.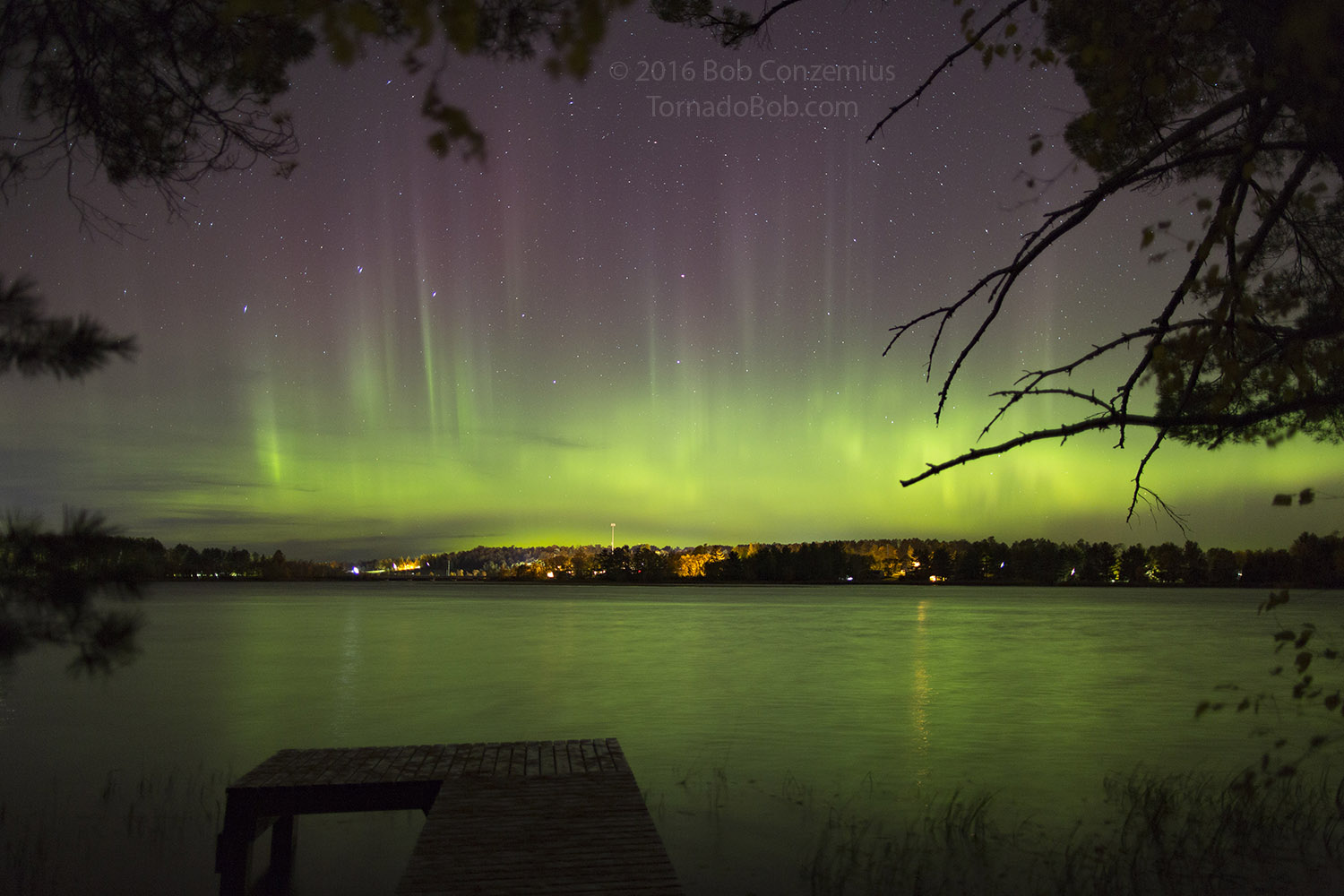 They are starting to fade but are still looking good.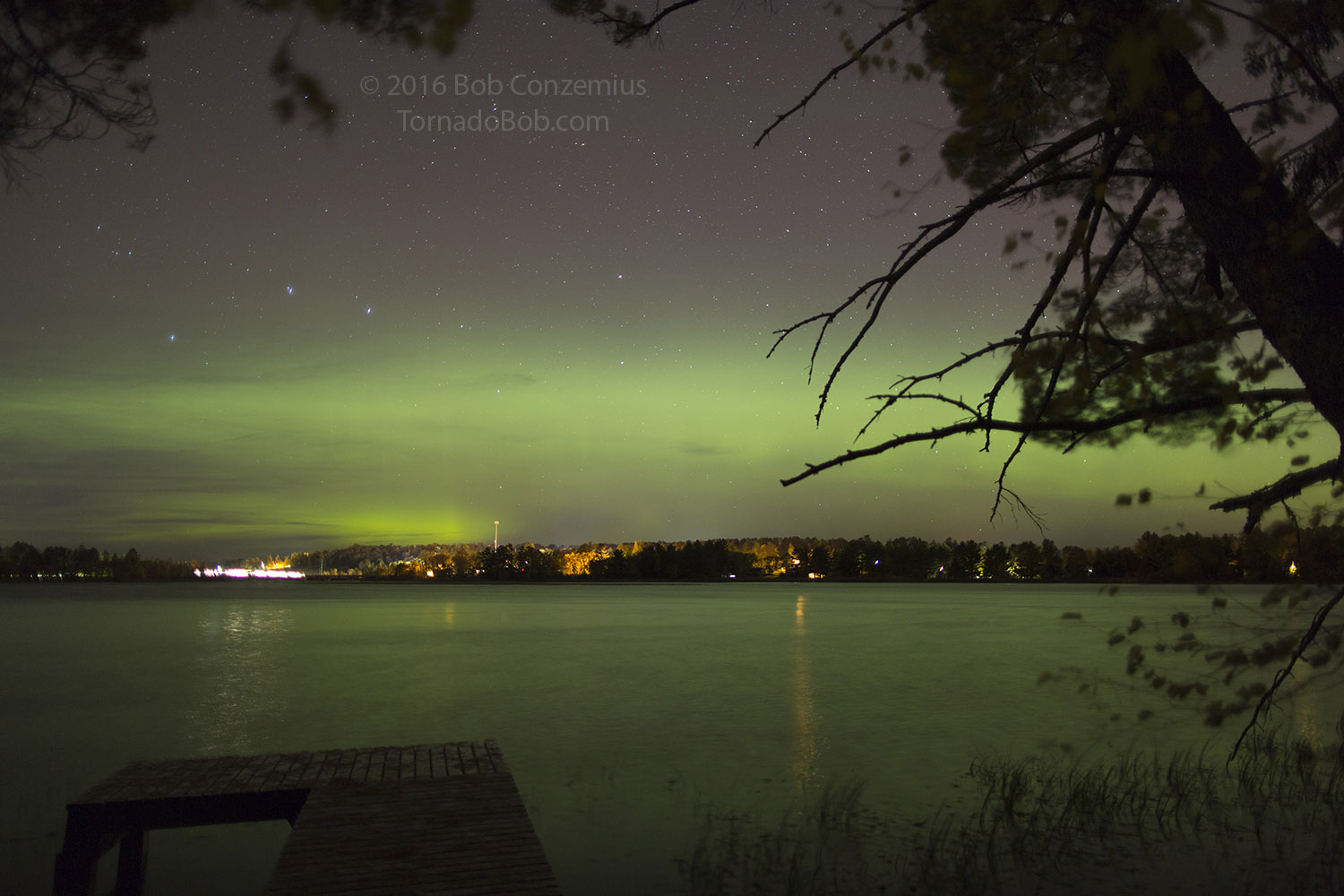 Rather than proceed to the "pulsating blob" phase, the green arc re-establishes itself.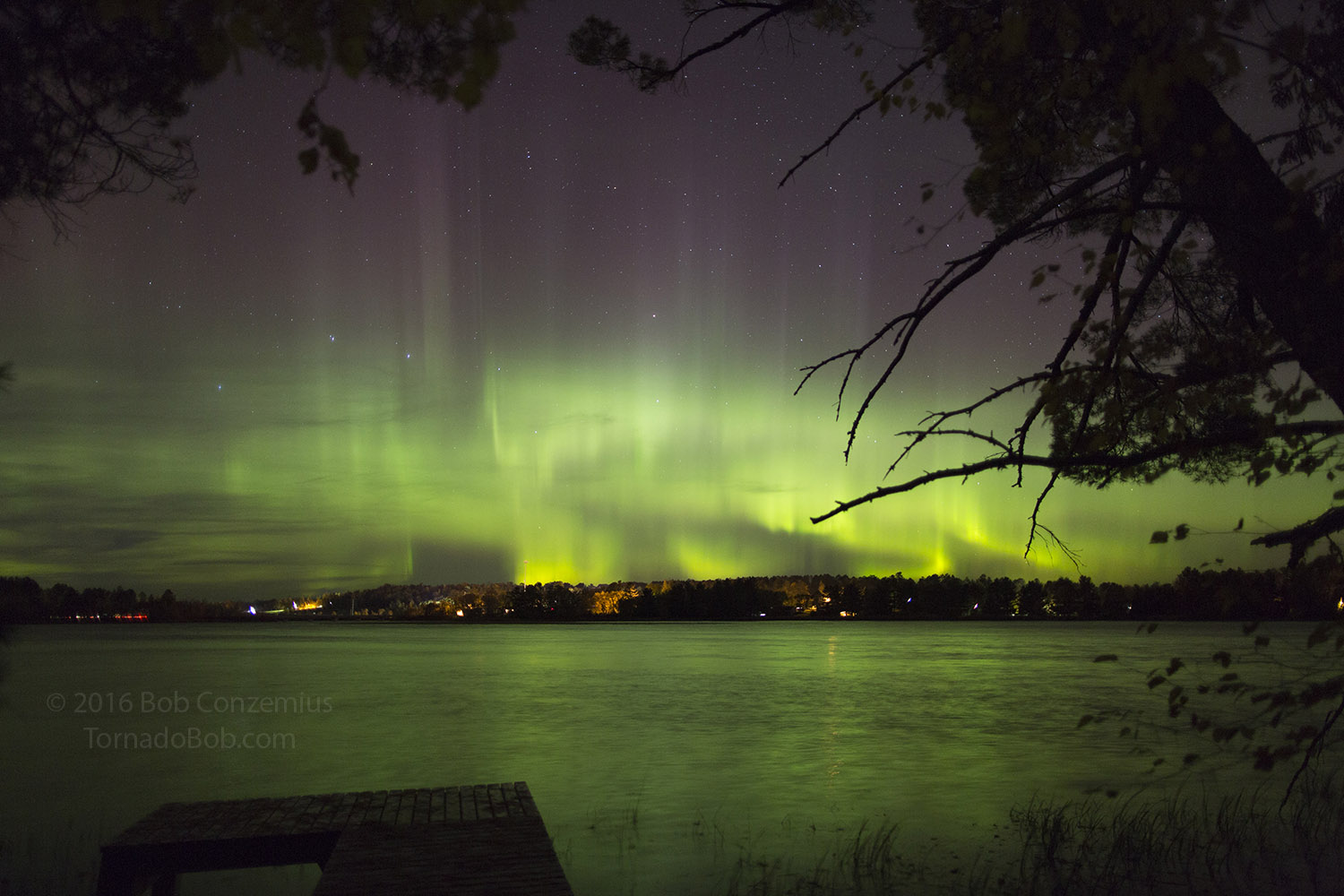 Substorm number two, which is more intense than the first one.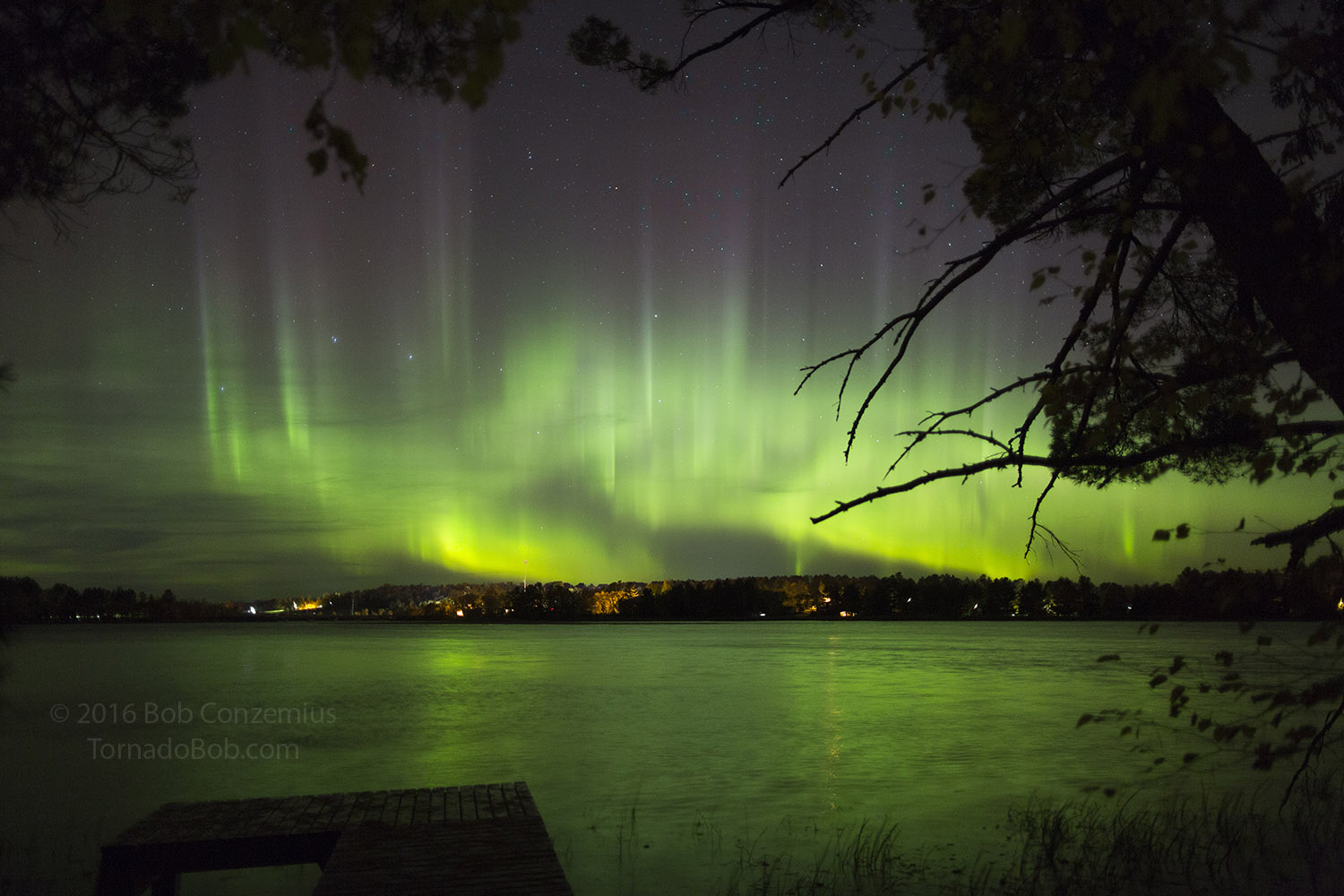 Still growing brighter.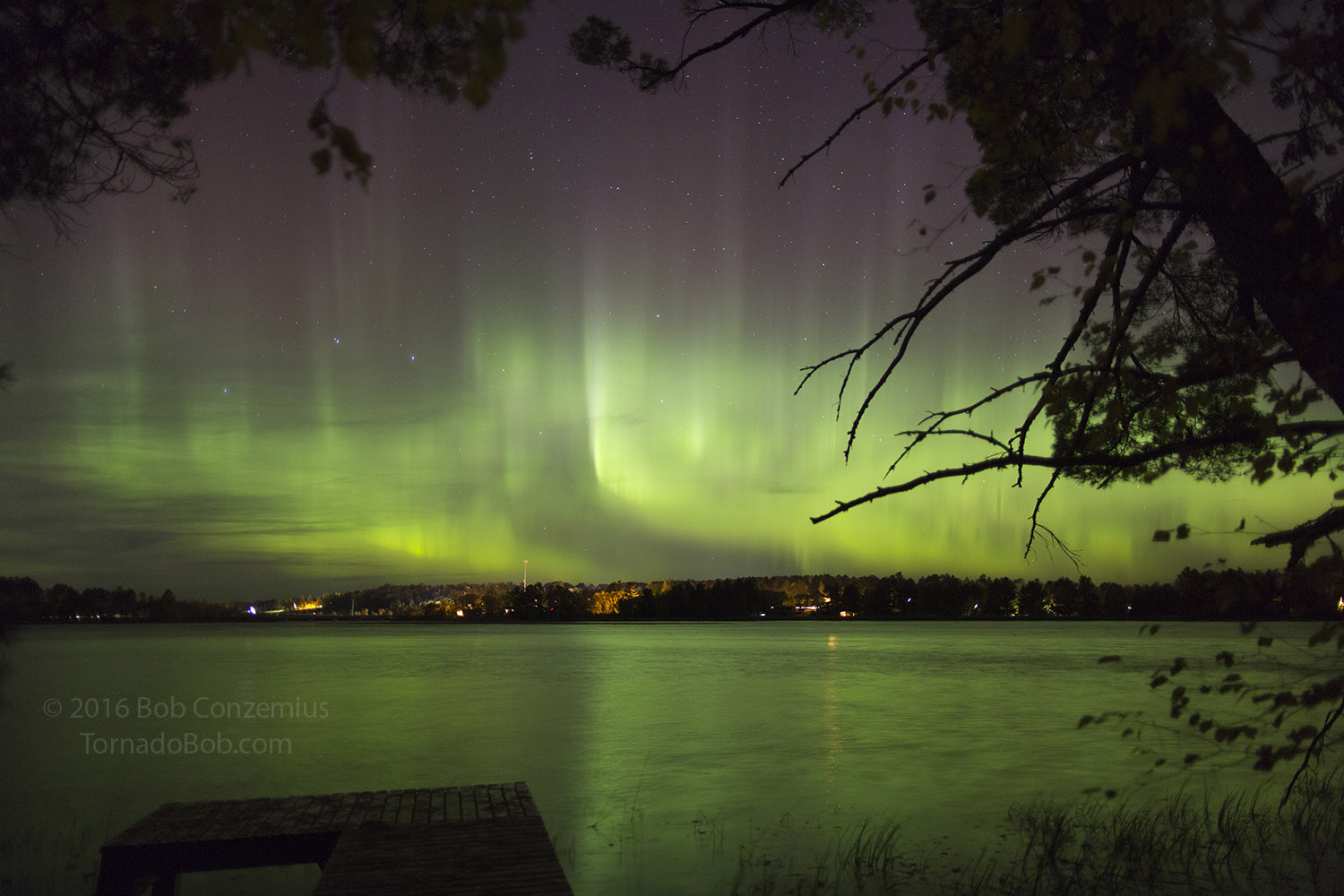 The show continues.
Time to shift the view a little more into the sky.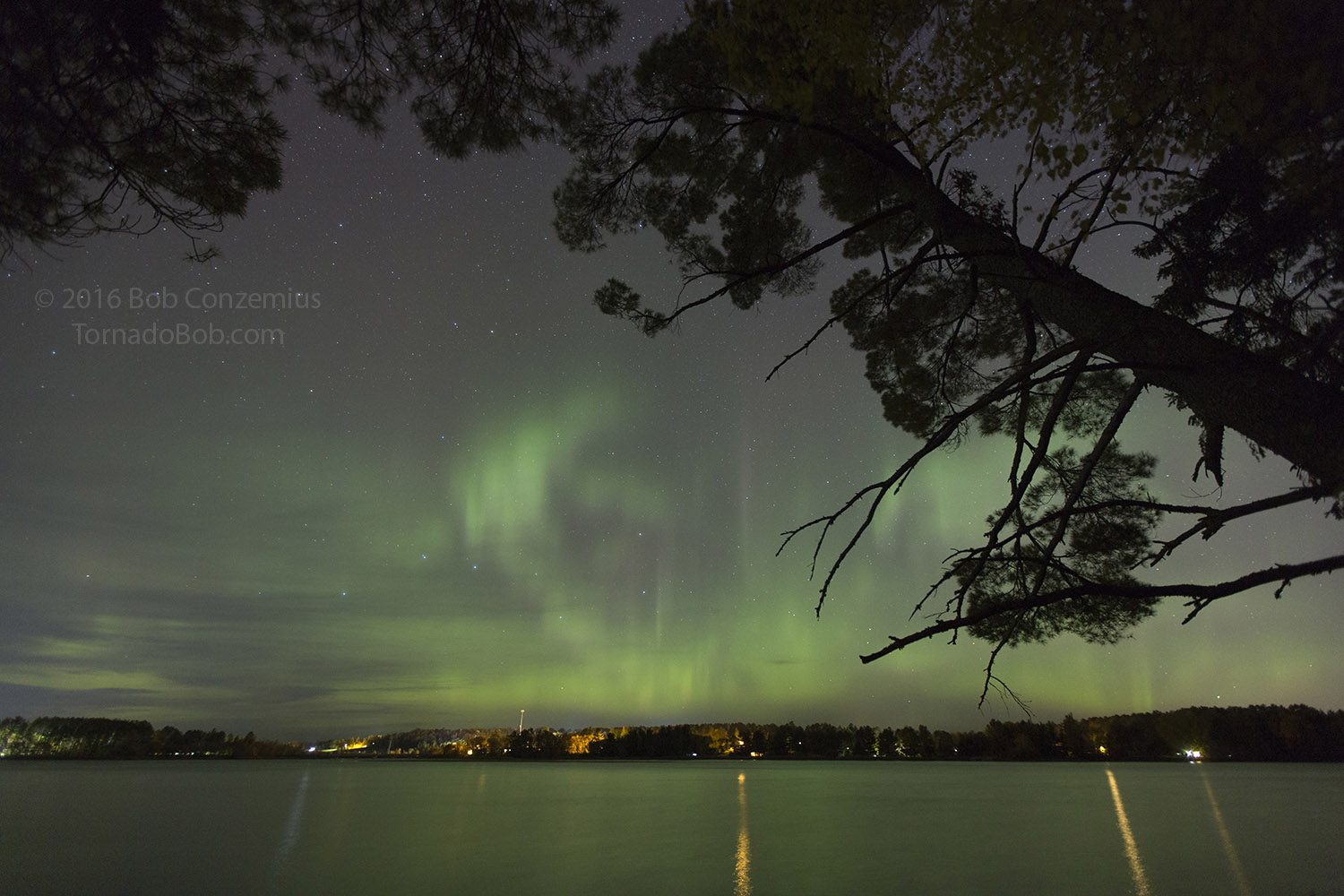 Still expanding but getting dimmer. The pulsating blob phase is now beginning.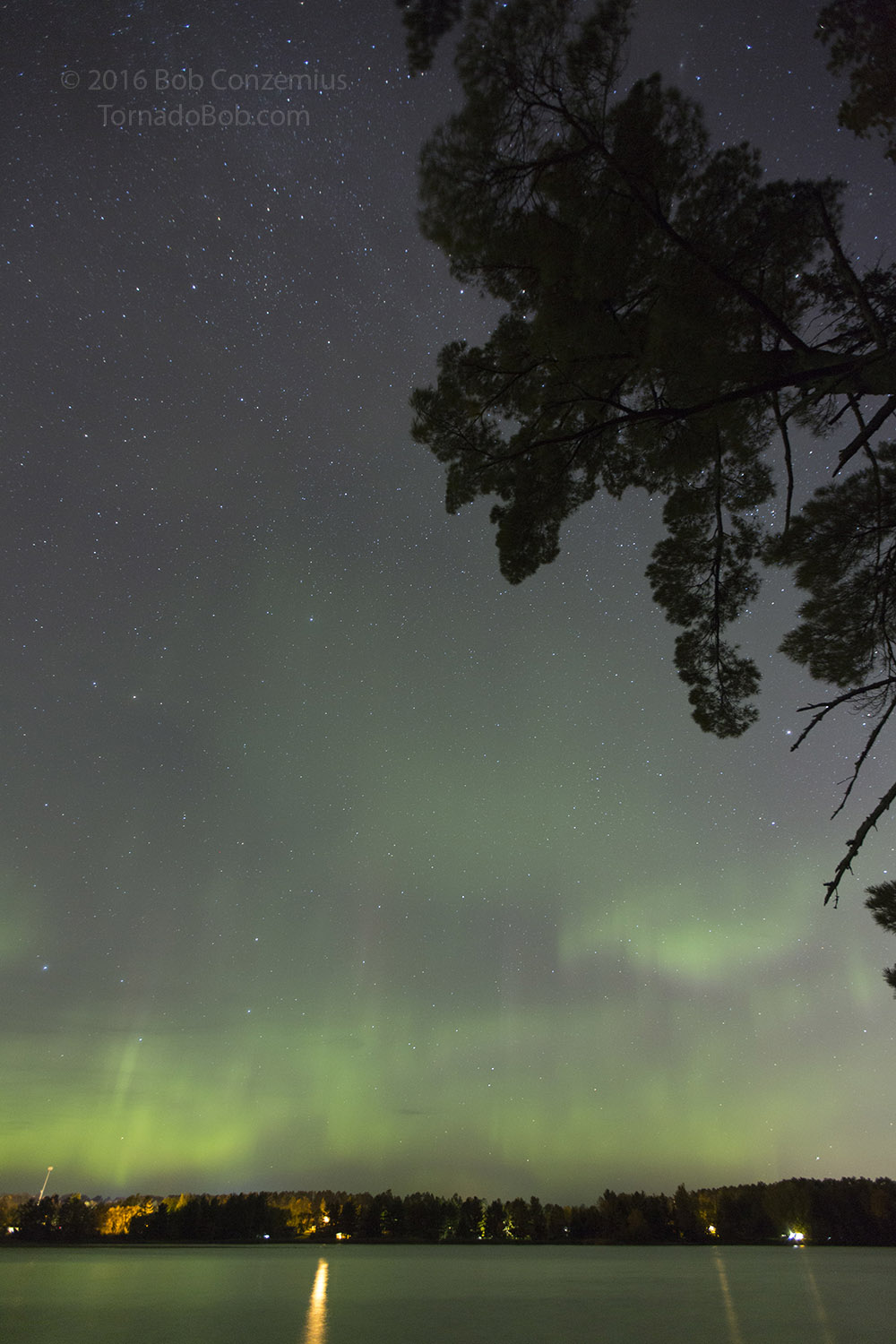 This is the text that appears underneath the table.