November 3, 2015 Auroras
George Washington State Forest, Minnesota
A corotating interaction region passed by Earth in the evening, bringing a southward drop in Bz. This was followed by a coronal hole high speed stream, bringing bright auroras to northern Minnesota. I had some clouds to contend with, so I decided to head to the northeast to try to stay out of the cloudiness as long as possible into the night. This strategy worked pretty well. The lake I chose was pretty calm, and the reflections of the clouds and auroras on the water were amazing, creating near perfect symmetry.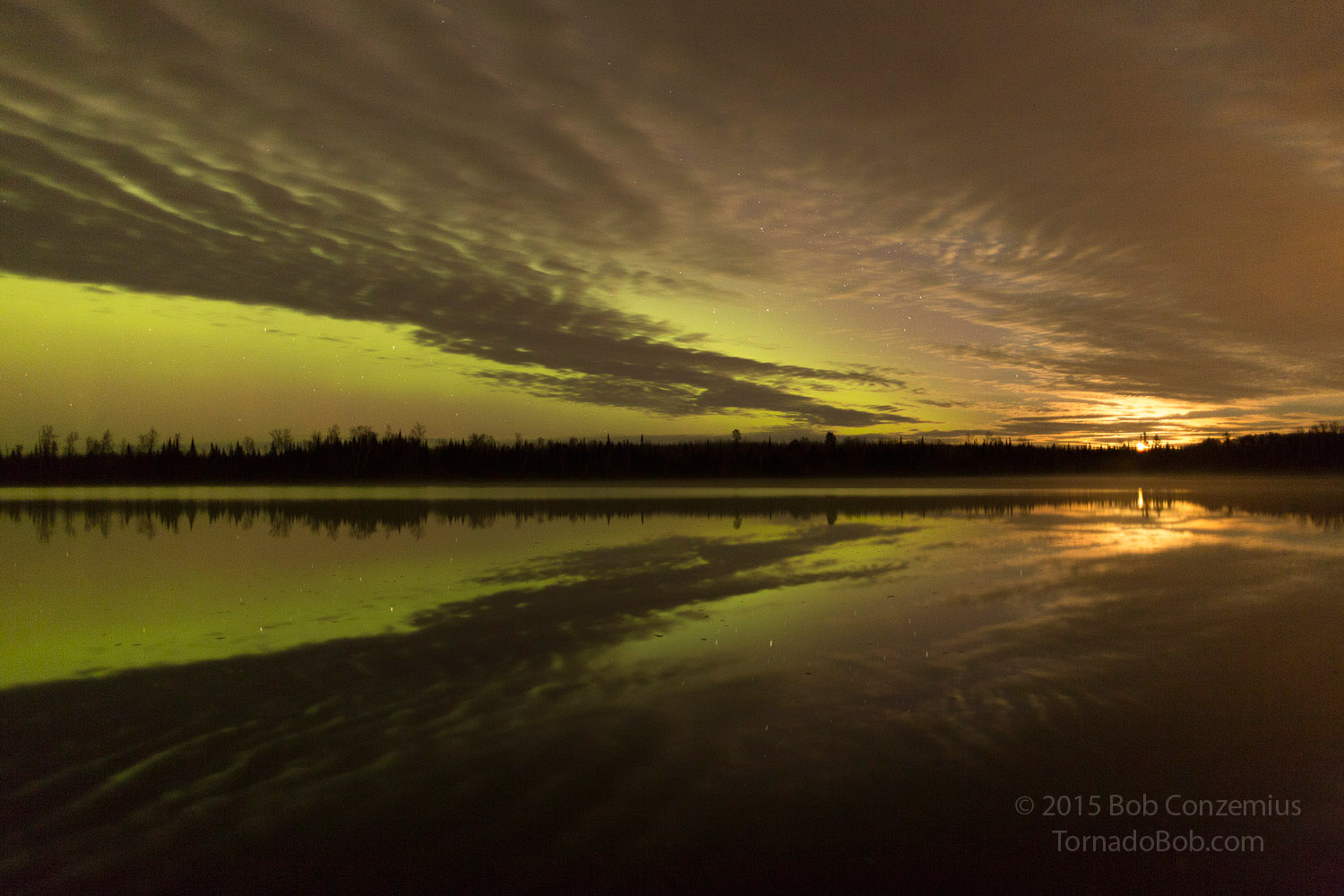 The moon rises as the auroral oval glows. 8 seconds at f1.4, ISO 1600, 24mm.
After some time pointing the camera straight north, across the lake, at the auroral oval, the symmetry to my northeast, as well as the moonrise, caught my attention. I gave up the long time lapse option, which was becoming foiled by clouds, in favor of the effect those clouds were having on the scene to the northeast. Shortly after I did that, an auroral substorm erupted, so I ended up pointing my camera pretty quickly back to the north. Even though the auroras are brighter and make it tempting to use lower ISO, this is the point where I often choose to raise the ISO in favor of shorter exposure times to capture the rapidly dancing auroras.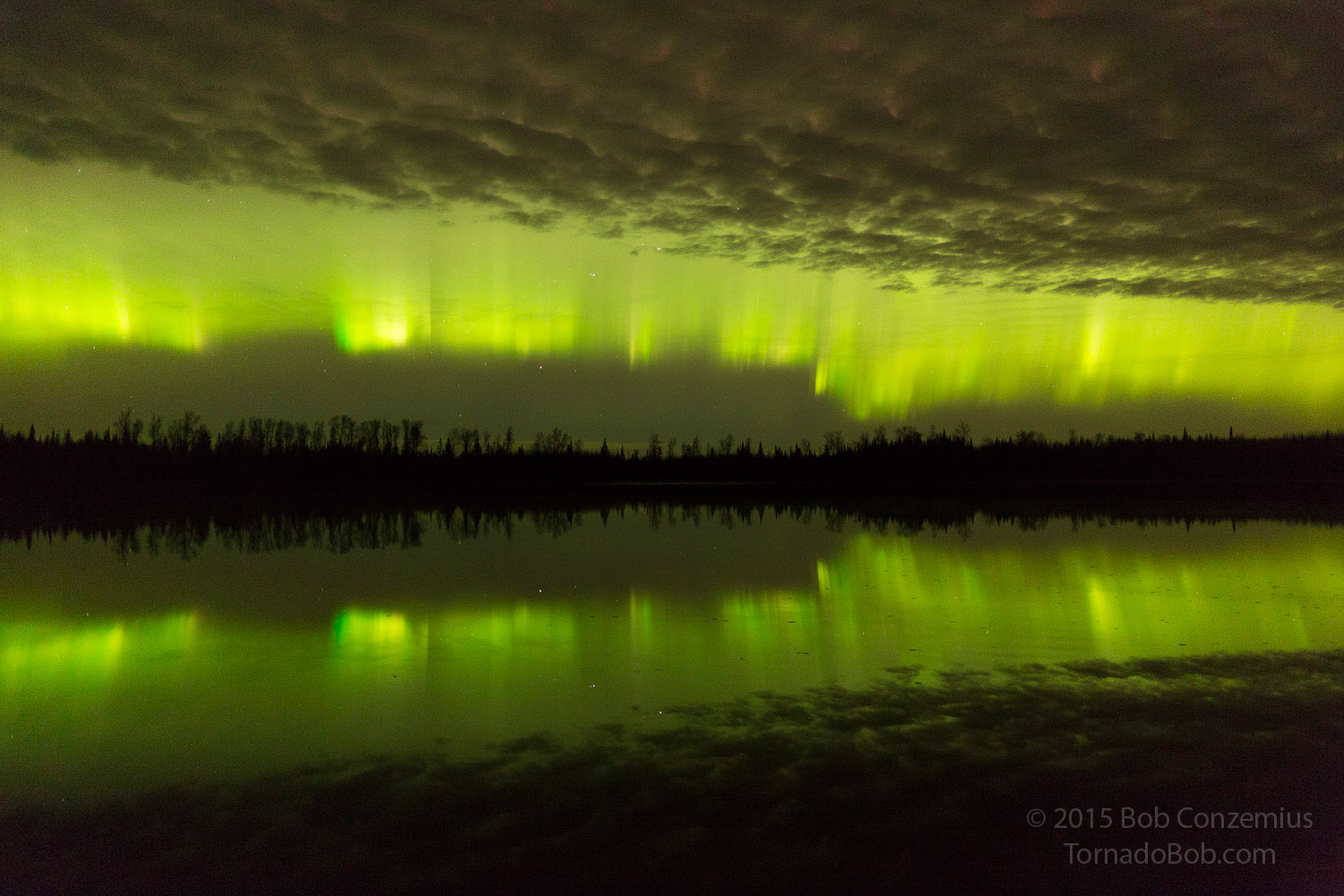 A substorm erupts. 1.3 seconds at f1.4, ISO 3200, 24mm.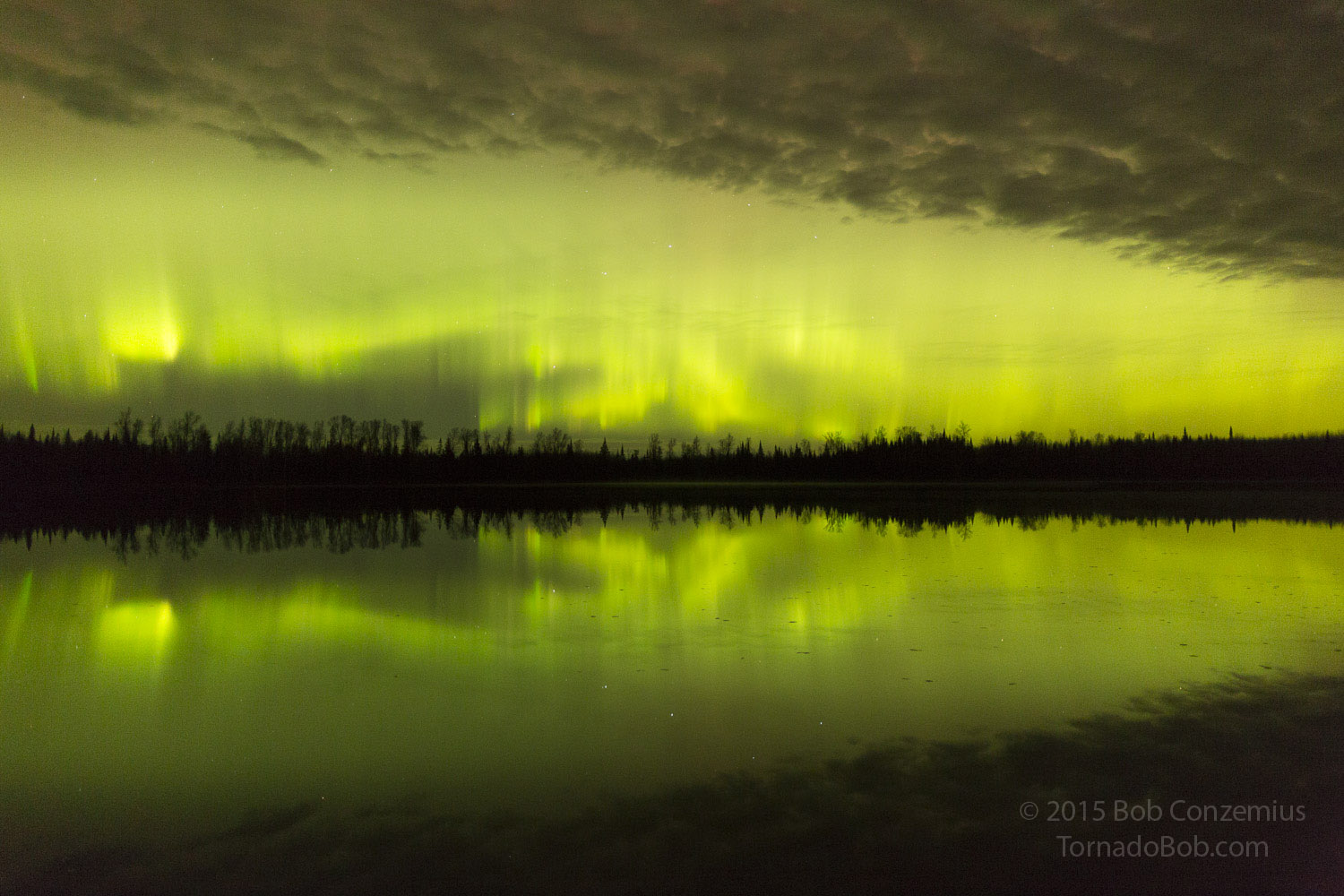 The substorm continues.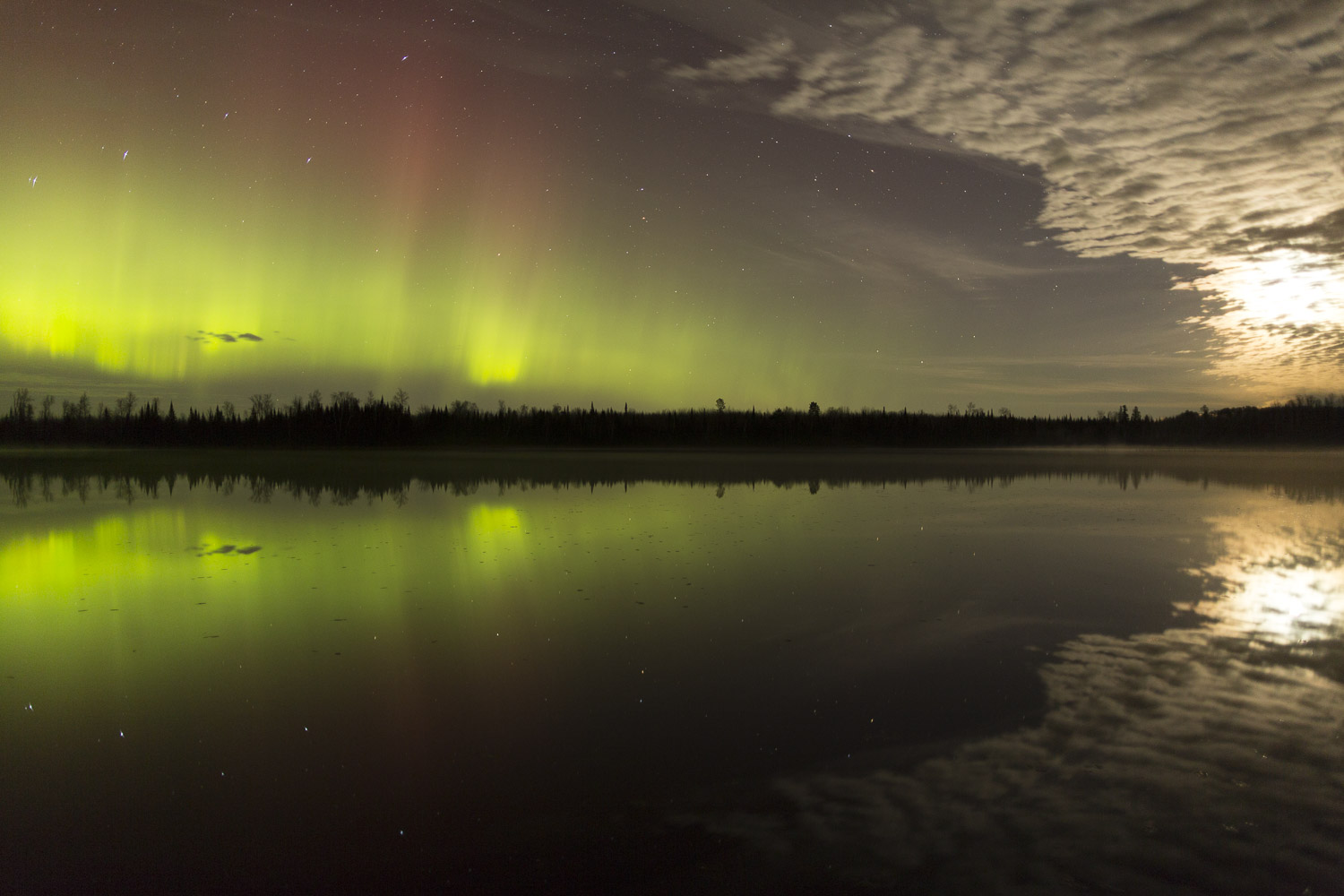 The auroras brightened up a bit again as the symmetry continued. Back to 6 seconds at ISO 1600.
The substorm faded, but Bz really dove south, so I figured a really good show was coming up. The mid level clouds were also clearing away pretty nicely. I thought this could really end up being a lucky and awesome night! However, the wind switched to the north, and a bank of fog and low clouds surprised me. In a matter of minutes, I could see neither the sky nor the shoreline across the lake. It was time to move south to see if I could get out ahead of the fog bank. The problem with that idea was that the mid-level clouds were thickening to my south, but there might be a small window of opportunity for clear skies in-between the two cloud decks.
South on 65 I went. I could have driven east on 169 before resuming my southward trek, but I elected to continue south, which might not have been my most optimal route. Mid-level clouds thickened a bit, but I could see some bright auroras through them, so I found a lake south of Pengilly to shoot for a bit. After a few minutes, the low clouds found me again, so my night was done.
A small lake on Highway 65 south of Pengilly. 10 seconds at f1.8, ISO 1600.