July 25, 2016 Auroras
Grand Rapids, MN
There must have been a weak CME impact earlier in the day from the activity from sunspot group 2567. A transient passed by the ACE satellite in the morning, and the magnetic field had a disturbed look most of the day. By evening, things had calmed down a bit with Bz steady around -3 nT. I thought there could be some weak auroras, but I was not in a hurry to get out with the solar wind data not looking terribly strong.
I was wrong about that. For the conditions we had, the show was actually pretty good, and I arrived at McKinney Lake just in time (midnight CDT) to see a substorm erupt. I arrived at the lake thinking there was a band of auroras on the horizon partially blocked by a band of clouds lower on the horizon. I was wrong about that. The "clouds" I saw were actually the sharply defined lower edge of the band. Such a sharp edge is often present shortly before a substorm. Only when I looked at my shots and saw the stars close to the horizon did I realize what it was, and by the time I looked up again, the brightening was already starting.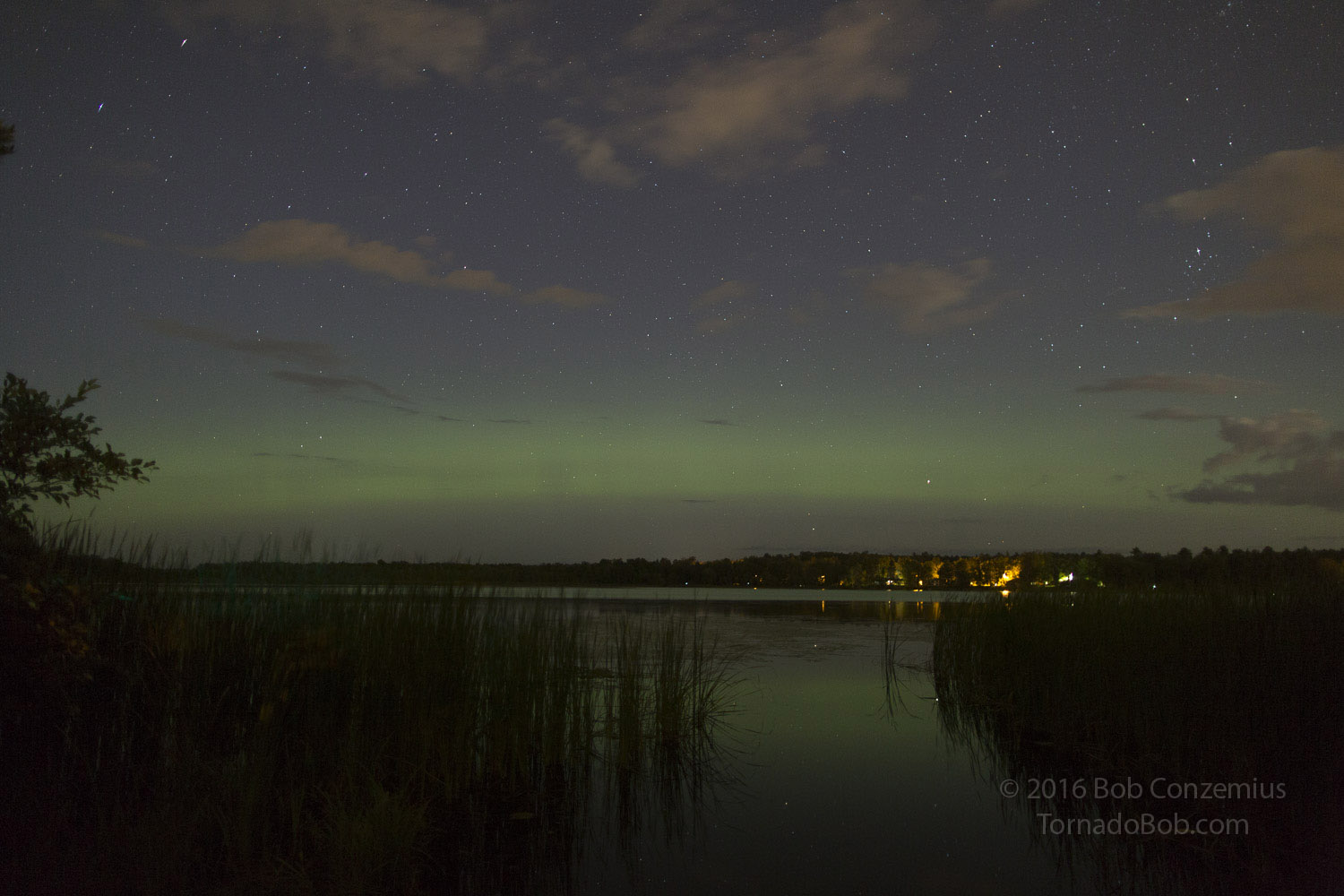 12:07 AM. Immediately before the substorm, there was a pretty well-defined auroral arc.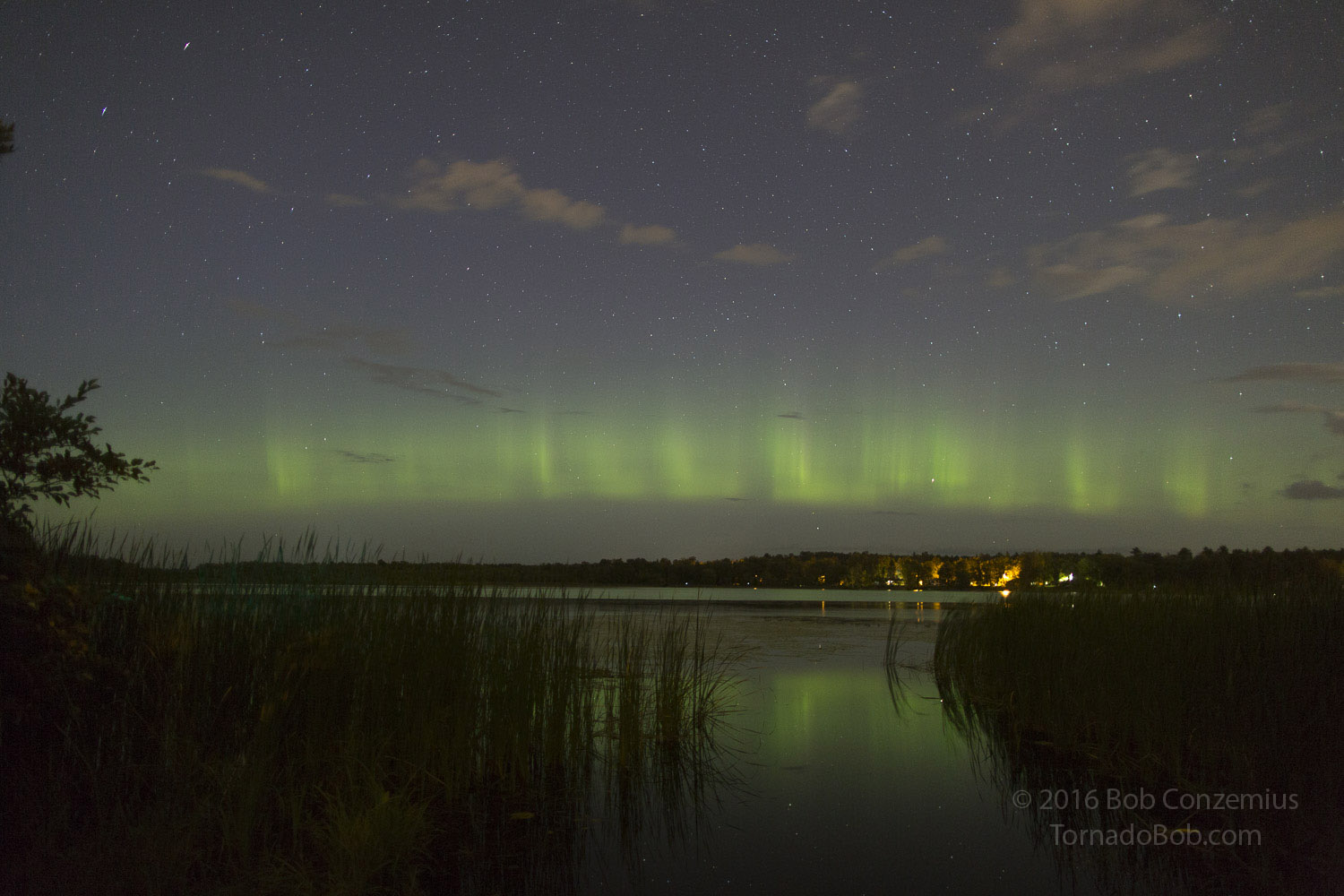 On my next shot, structure was starting to appear. This was the beginning of an auroral substorm.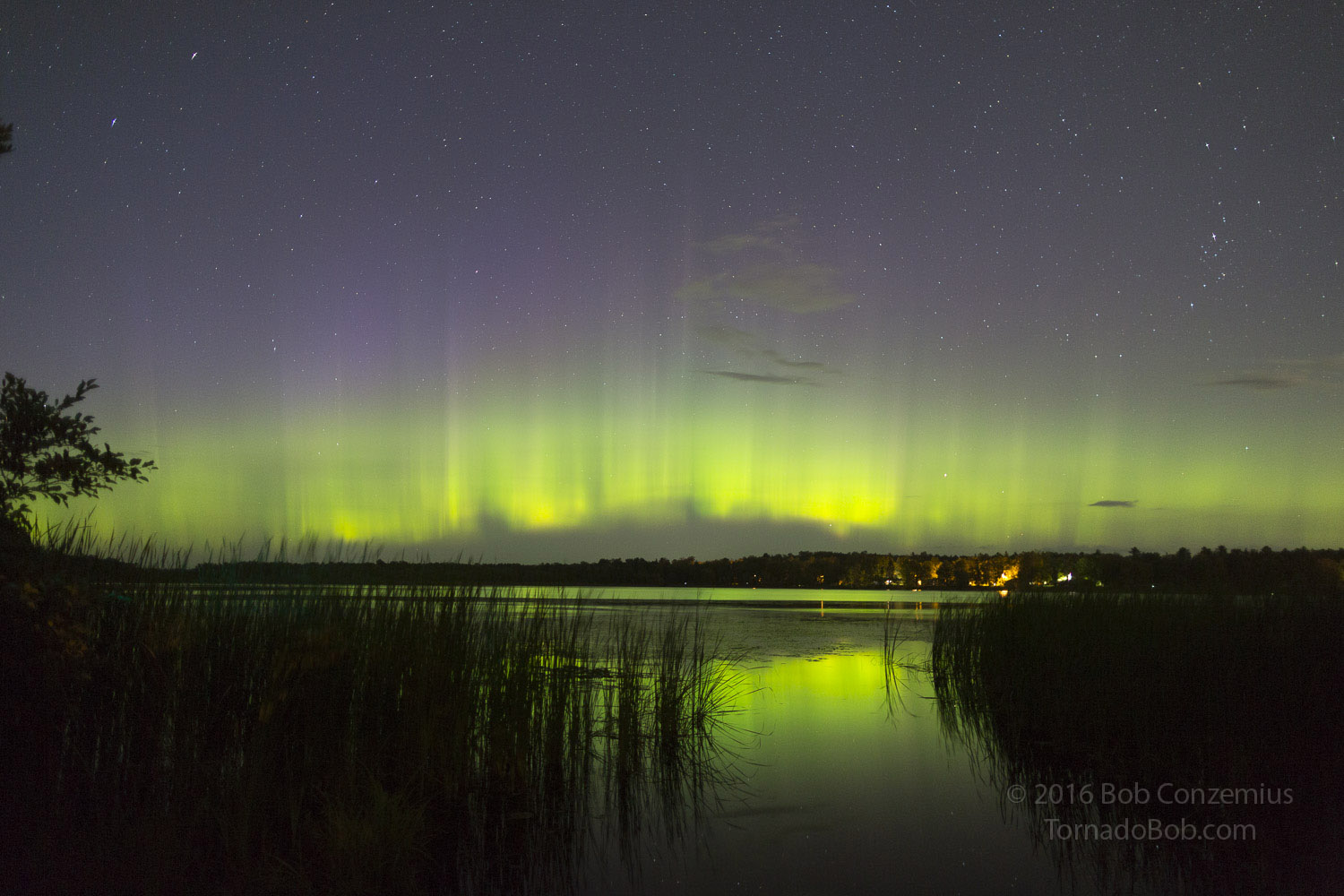 The peak of brightness often occurs within one minute of the onset of the substorm. In this case, it was five minutes.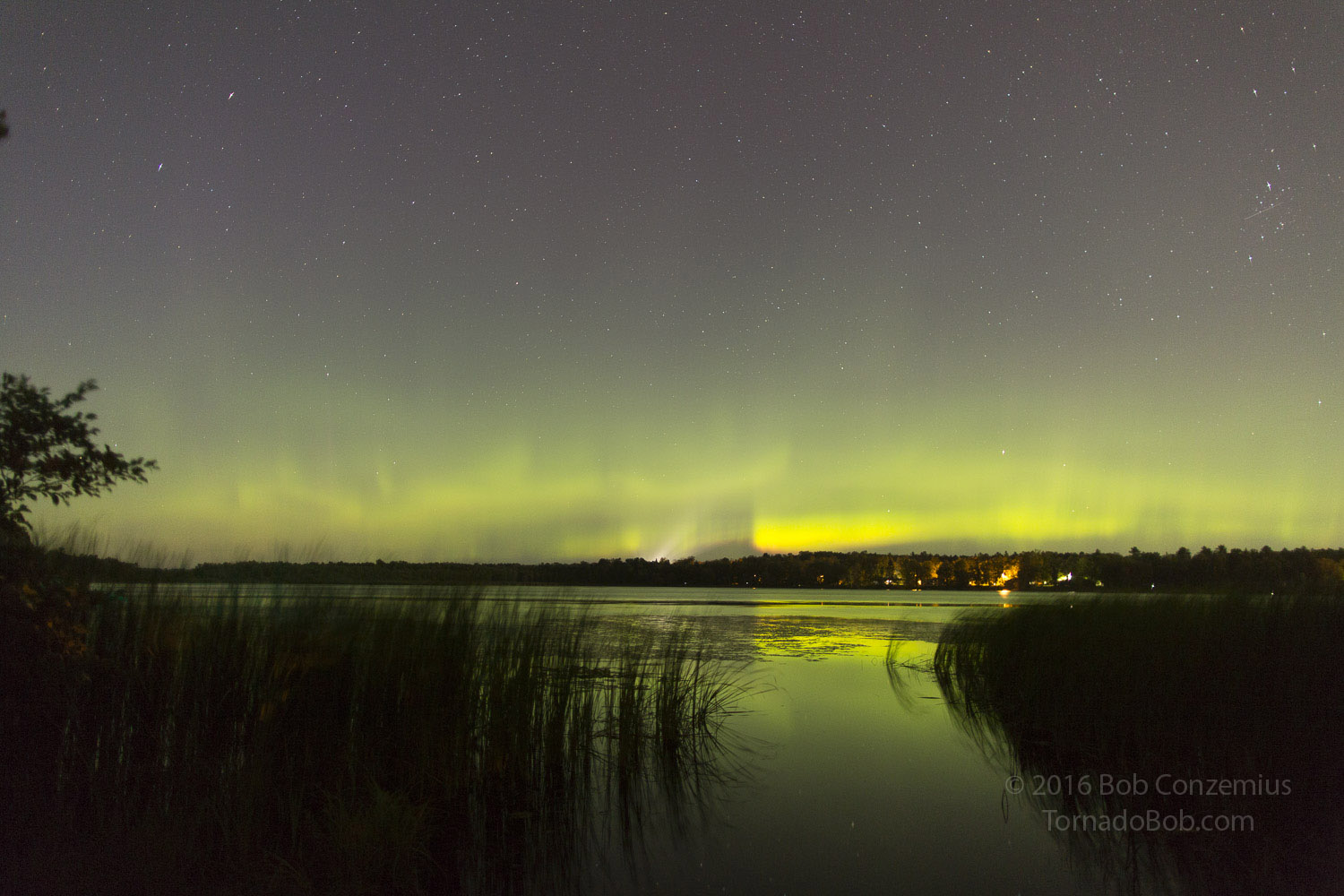 A secondary peak in intensity occurred 25 minutes after the start of the substorm. The white lights in the center on the horizon are from a car or truck on Highway 38.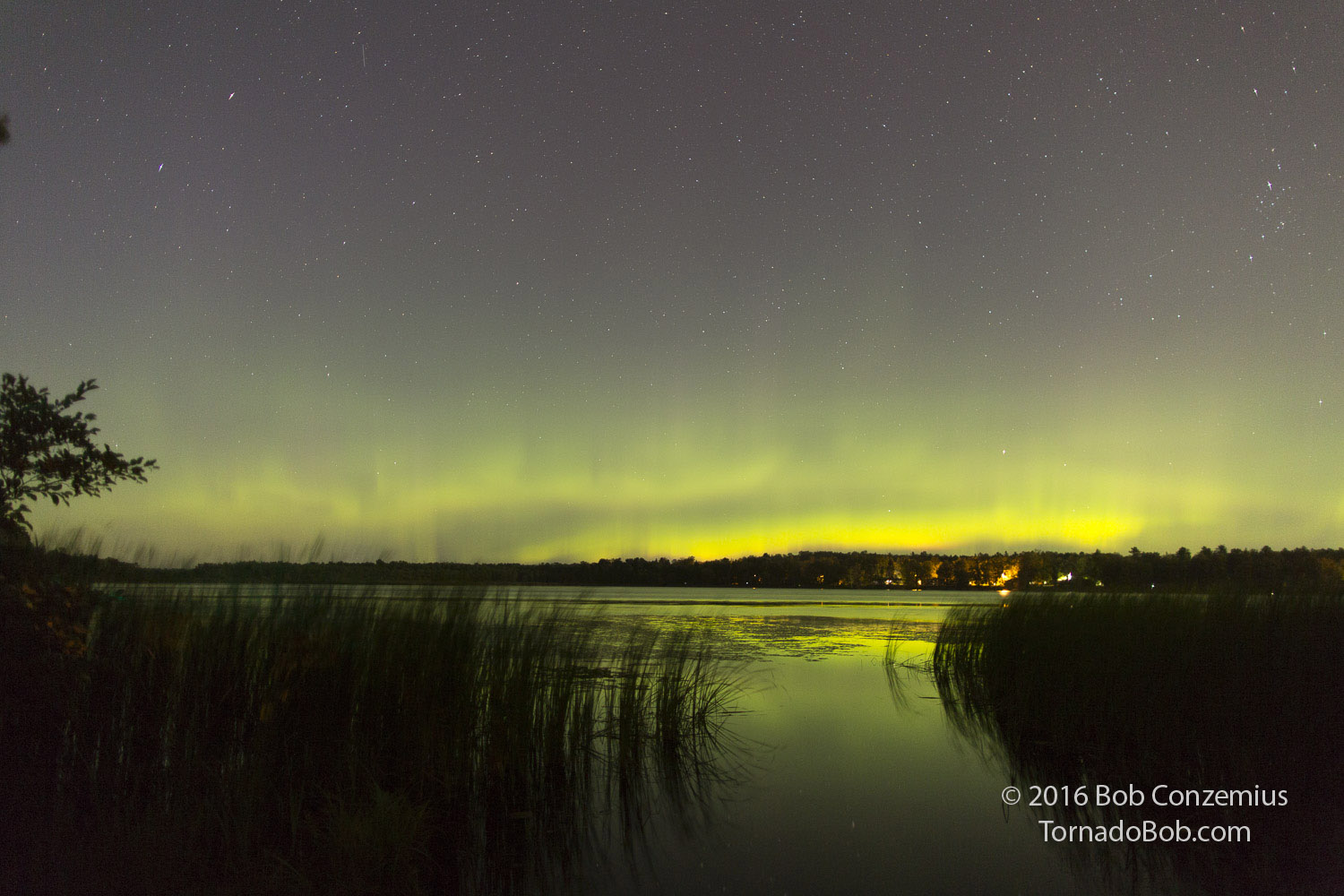 Auroras overwhelm the brightness of the Highway 38 traffic, but the truck has also moved on.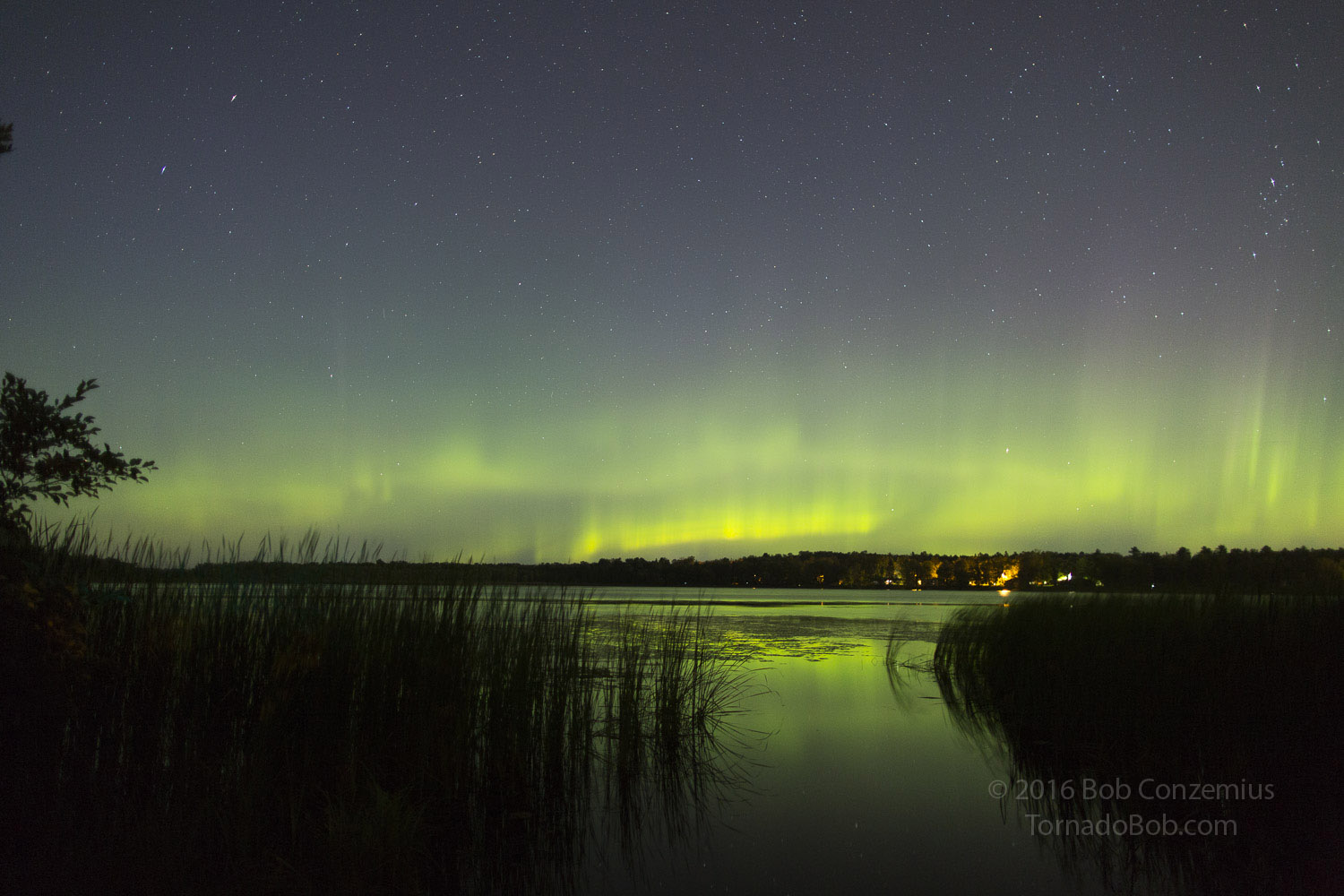 A further spreading of the auroral bands.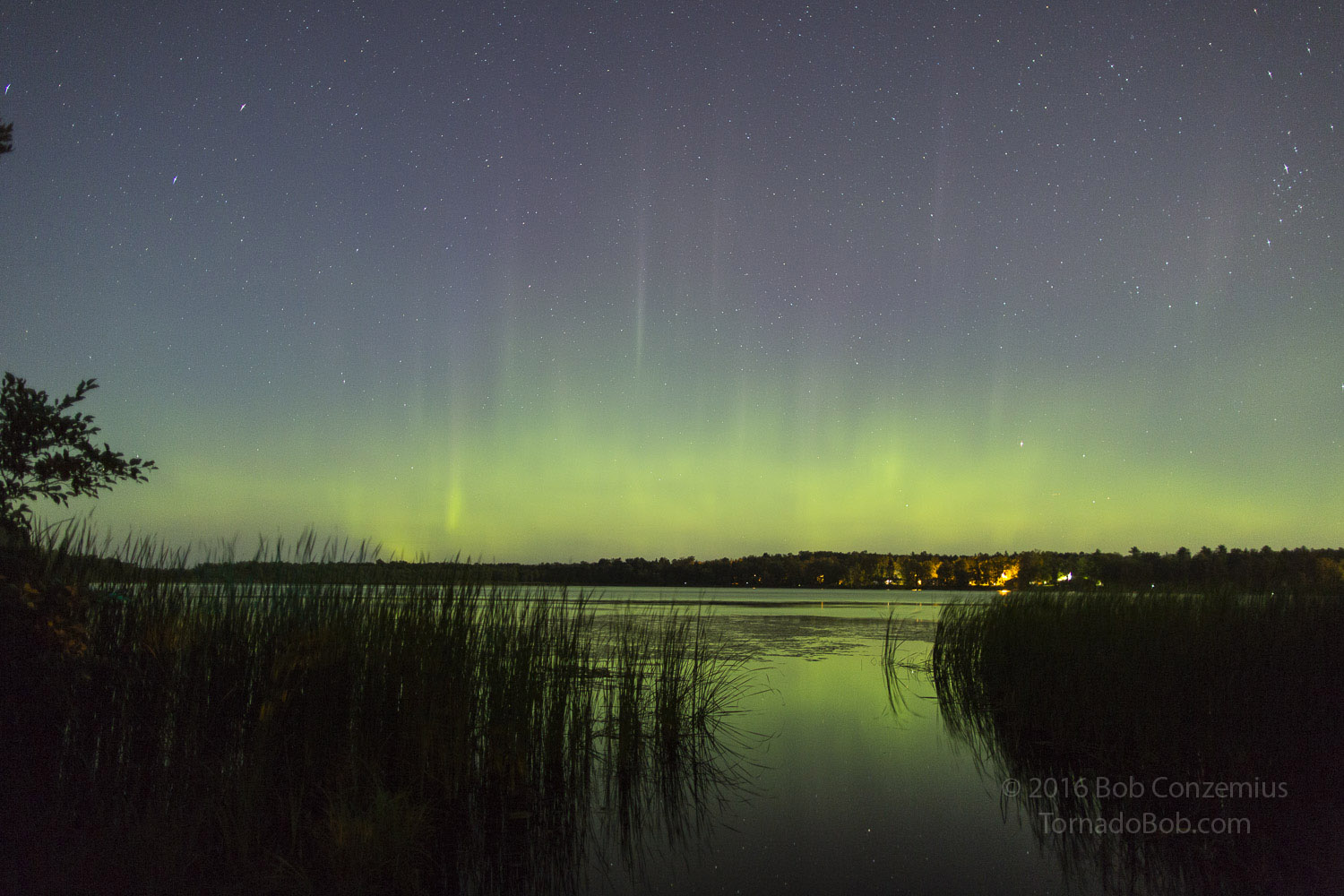 Peak extent at 12:41 AM. The auroras faded after this, and I took my last shot at 12:45 AM.