August 16, 2017 Night Sky Photography
Burlington, Colorado
After looking at the forecast in the morning, we decided that the severe weather was out of range for us. There were two areas that materialized during the day. The first was in southeastern Kansas into Oklahoma, and we calculated that had we targeted this area, we would have arrived a couple hours late and would have been stern chasing the storms in a fruitless effort to catch up. This ended up being correct.
The other area only became apparent a couple hours before the severe weather started occurring. Southern Minnesota had overcast conditions with dewpoints and temperatures in the mid-upper 70s. It was the type of warm, moist scenario that will produce quite a few F0 and F1 tornadoes but no other form of severe weather. The strongest of the tornadoes was recorded by Jacob Thumberger, who happened to be about 30 or 40 minutes from the event and could catch it easily (not to detract from the fact that he's really good at finding tornadoes). Other views of these tornadoes can be found here and here. I am not fond of missing tornadoes in my home state while I'm chasing out of state, but it does happen from time to time.
We wanted to get south to Springfield, Colorado to get into position for storms the following day in the Texas Panhandle, but the hotels in southeastern Colorado had problems with power outages, so we stopped in Burlington. We drove south of town in the evening to capture the Milky Way and practice some night sky photography, which was actually one of the goals of the trip. We did get some nice, dark skies.
We at lunch at Idalia, CO (at the Grainery). Stayed at the WoodSpring Suites in Burlington. Dinner was in Burlington (the Dish Room). For long range EVs, this route would have been easy with only 168 miles of driving total. There was an RV park with NEMA 14-50 outlets in Burlington. The Goodland Supercharger was 32 miles to the east.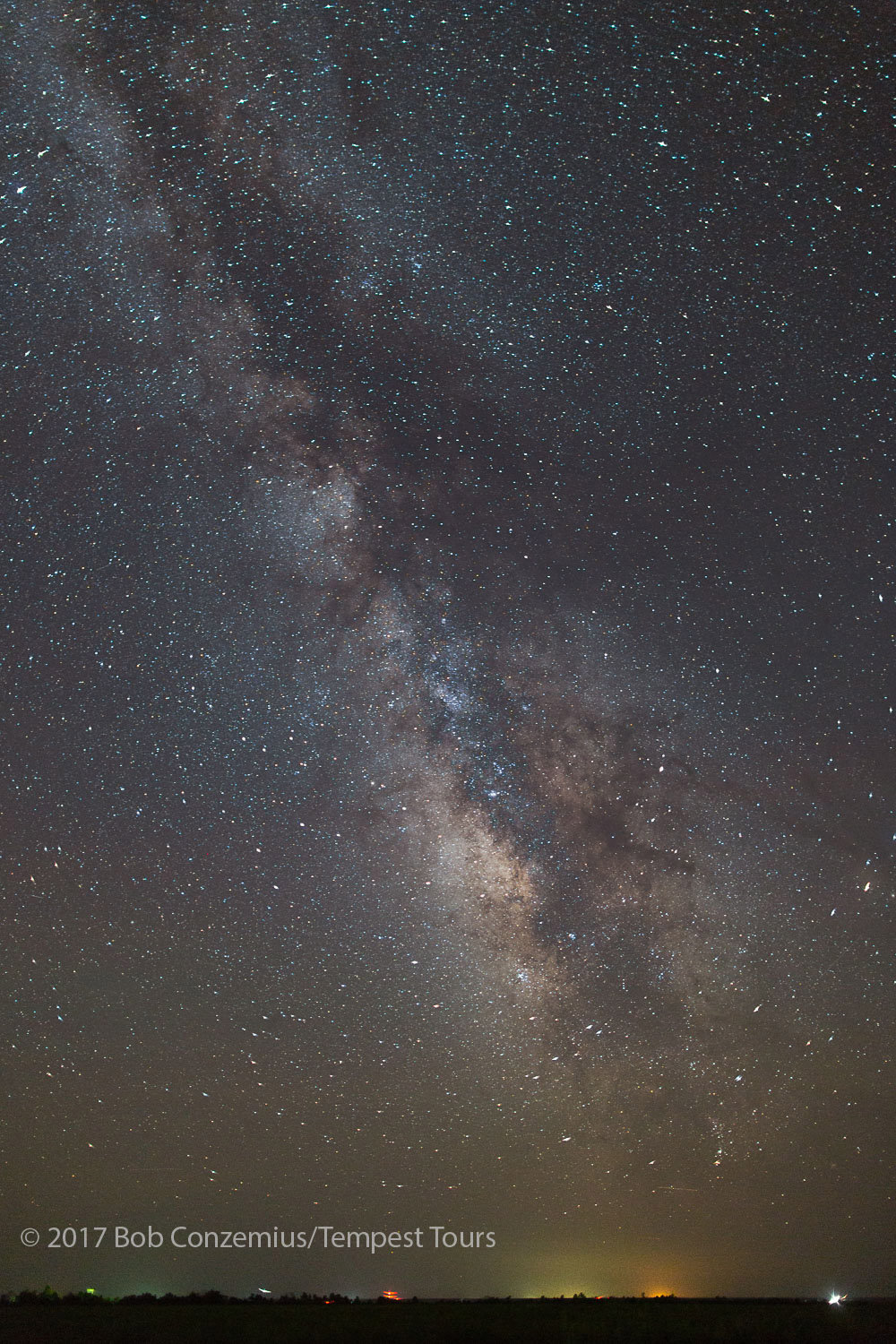 The Milky Way shot from a location just south of Burlington, Colorado.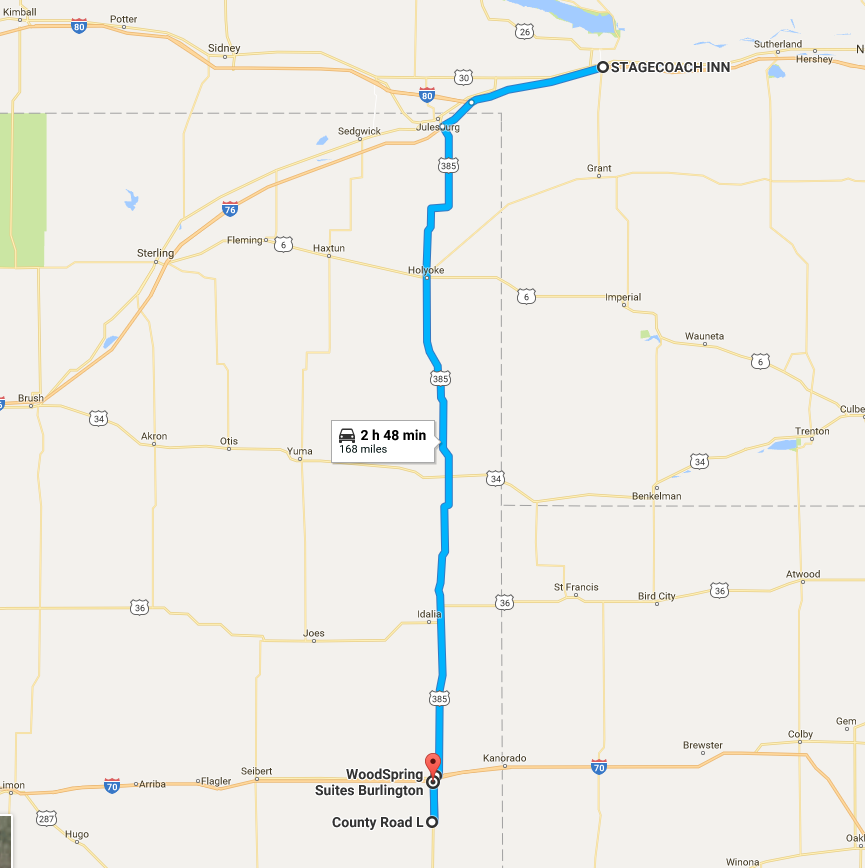 Our route for the day.
Back to Storm Chases | Home