Gainesville, TX Supercell
April 23, 2011
The first day of Tempest Tours 2011 Tour 1 brought a nice chase with a supercell northwest of the Dallas-Fort Worth metroplex. The storm developed a nice wall cloud that persisted as we moved through Gainesville, TX, and it eventually produced a funnel that I was not able to capture on video due to the trees in that area. We let that cell go in favor of another cell near dark, where we took some photographs of lightning.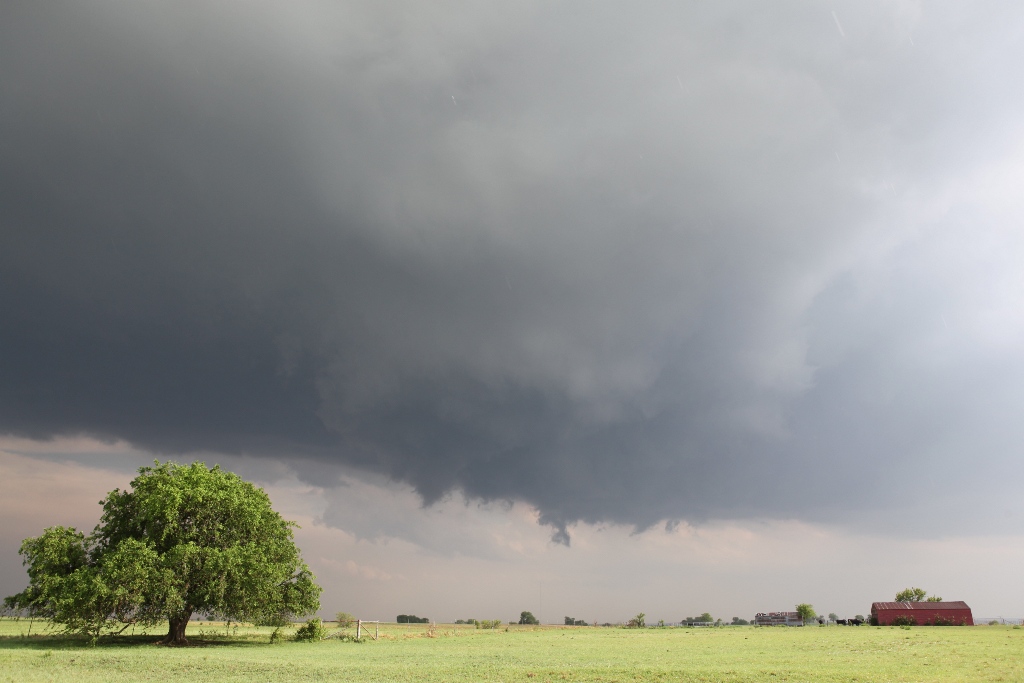 Near Forestburg, TX looking south-southeast.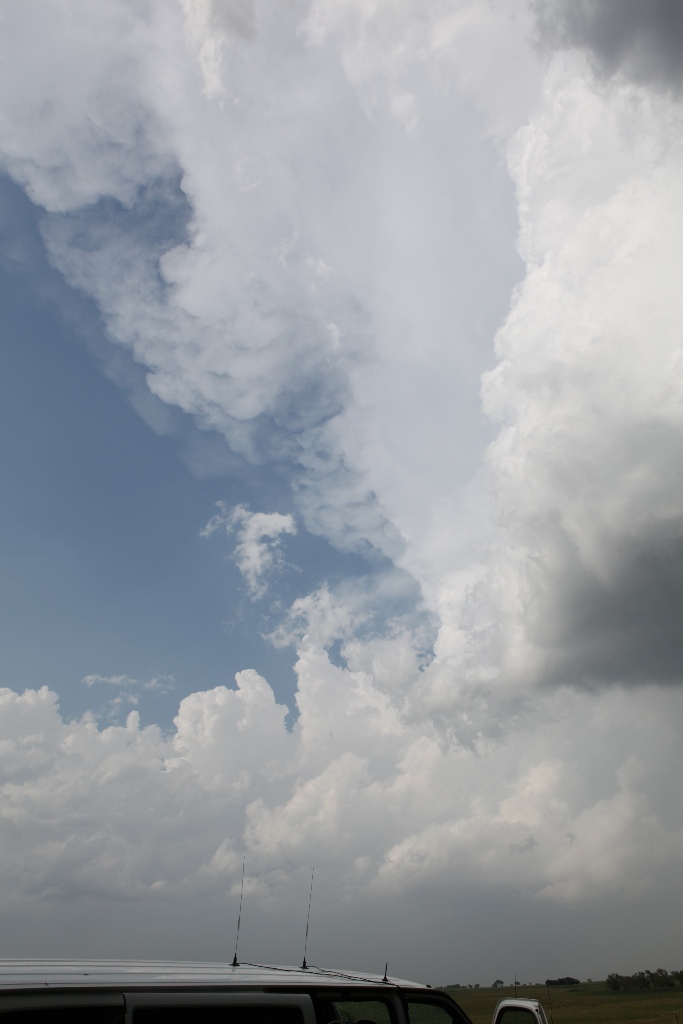 Looking northeast at the storm anvil.
---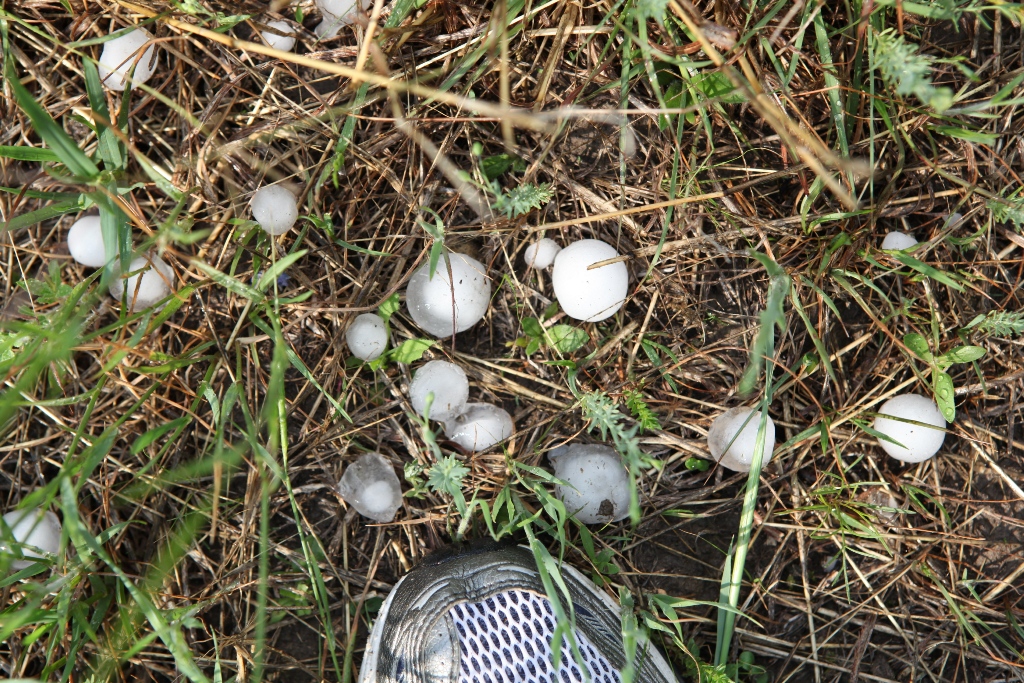 Hail that our storm dropped before we arrived at this location.
---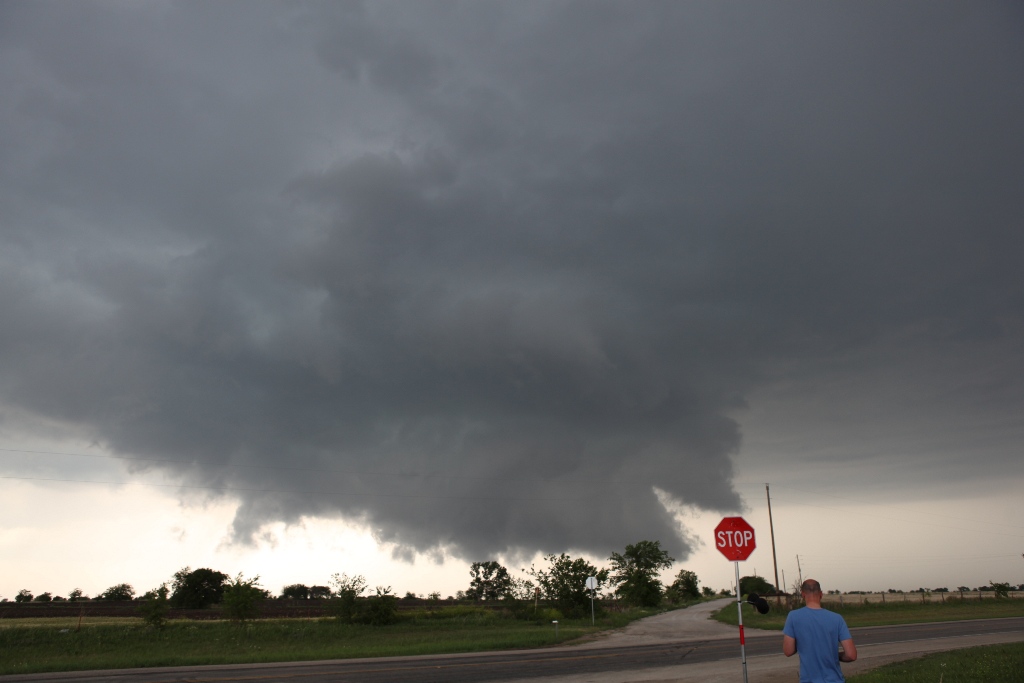 Southwest of Gainesville, the storm developed a large wall cloud.
---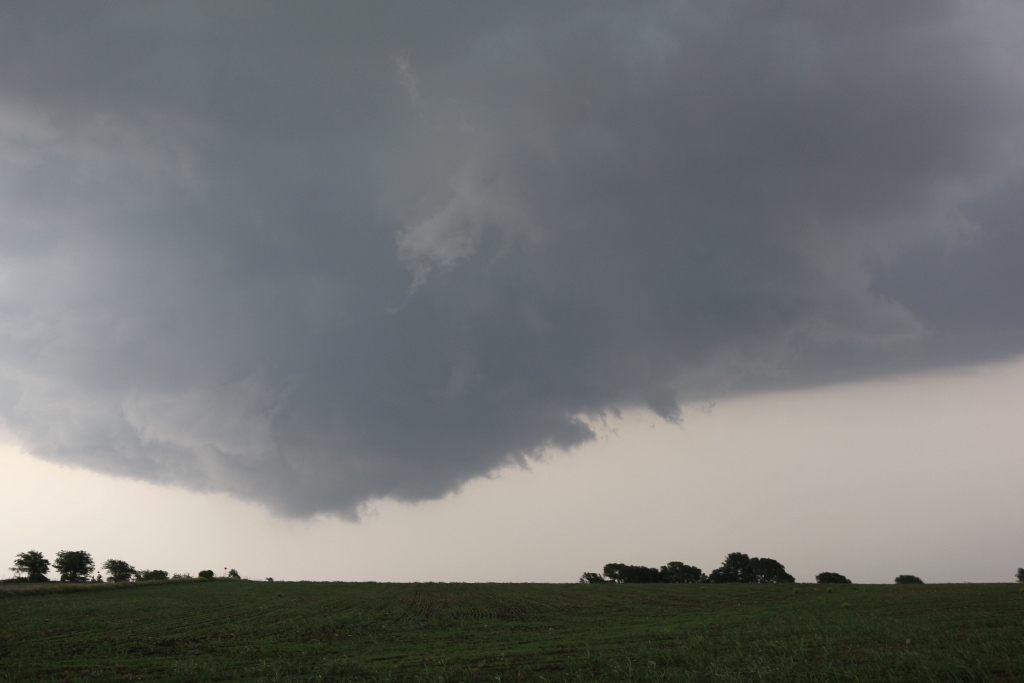 Wall cloud continuing.
---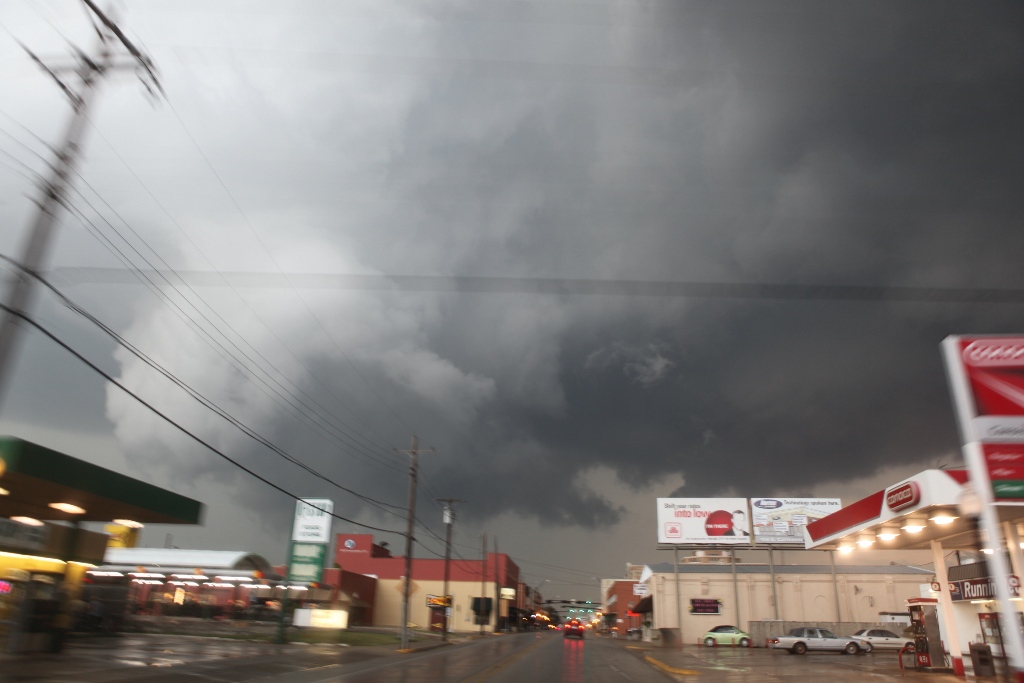 Wall cloud in Gainesville.
---
Video summary of Tempest 2011 Tour 1:
---