Southern Kansas Supercells
May 1, 2008
This was day number one of my chase tour with Tempest Tours. We started near Blackwell, OK to watch the initiation of the storms. Our original target was the Blackwell area to Osage County, but the first storms developed just to our east and suckered us northward. Other cells developed, later on, just to the south of Blackwell, and those cells went on to produce tornadoes. Our cell produced a tornado very near Fredonia at about the time we passed through there, but we must have been looking the wrong way and didn't see it. We ended up in Joplin, MO.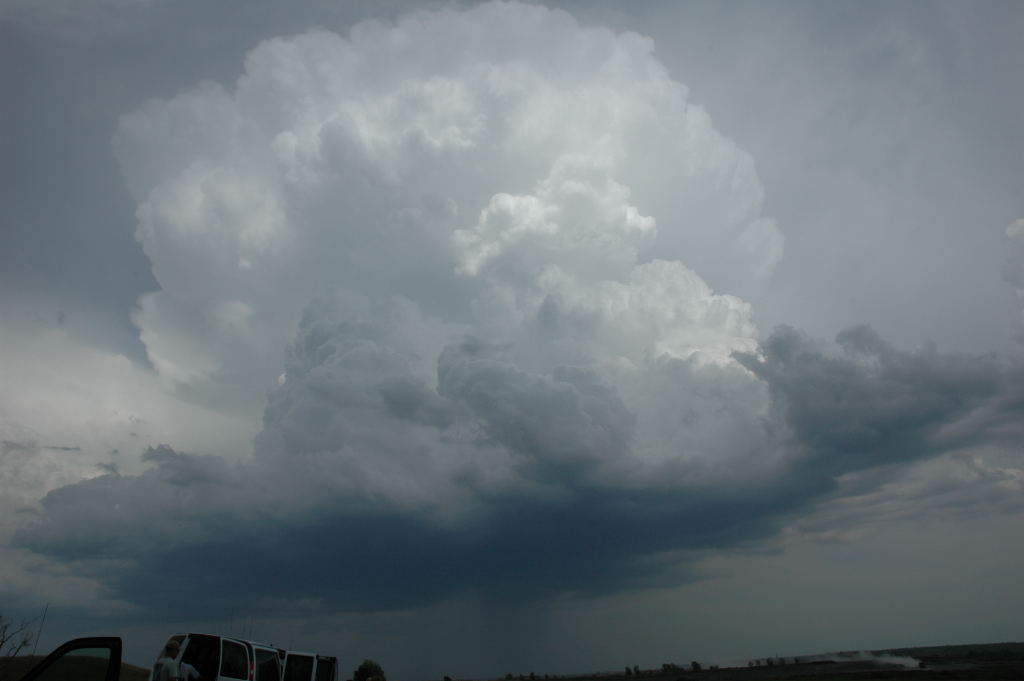 Storms initiate over the Kansas/Oklahoma border near Cedar Vale, Kansas.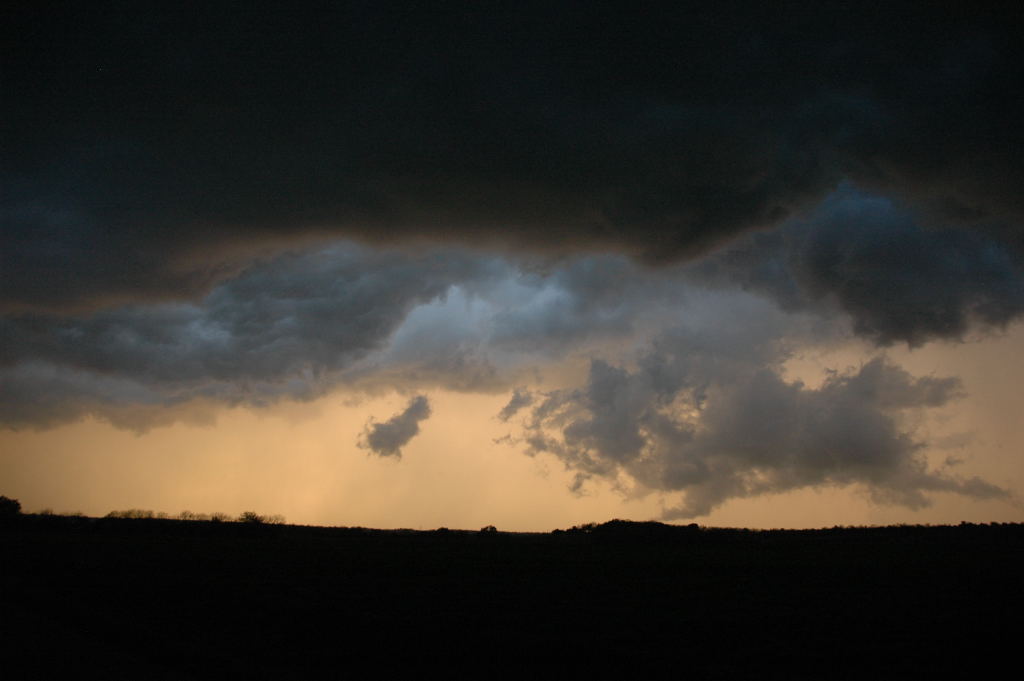 Storms later on near sunset in southern Kansas.
---