Memorial Day Squall Line (ND)
May 30, 2011
This was a pretty fun chase. I had the day off (Memorial Day), but deliberated pretty long over whether or not to chase. I finally decided to go, thinking the most likely scenario would be that storms would develop northward out of Nebraska and not be very photogenic to see. However, the area around Wahpeton, ND near the warm front sure looked like a great environment for tornadoes if a storm should go there, but these storms could be struggling in a relatively capped environment with weak lift. Indeed, the scenario played out much as the high resolution rapid refresh (HRRR) and other models were suggesting. The first development occurred in Nebraska, as expected, as the forcing moved in from the southwest. The storms then moved quickly and also developed northward into South Dakota. I still had towers around me, which occasionally had echoes on radar, and I wanted to make sure none of these took off before I headed southwest. The HRRR model captured this evolution spectacularly. At about 7:20 PM, I finally decided I better go south in order to see a storm. I finally found one just west of my original target area of Wahpeton (I had drifted north from there with the warm front).

On my drive home, I nearly hit a deer coming out of Wadena, MN, and the squall line decided to bow out and swallow me again between Menahga and Park Rapids, MN. I came into Park Rapids with near zero visibility, their power out, and branches were all over the place. There was a tree lying across the road on MN 34, but there was just enough room on the north side to get around it. I barely got ahead of the line again as I got past Walker. I returned home to Grand Rapids with only two minutes to spare before the storms hit me at home. In typical fashion for this part of Minnesota, the line quickly weakened when it came into southern Itasca County, and I only had some rain and thunder and light winds. There was one very nice bolt about a quarter mile to my west that I saw from my front door. I had been recording but literally hit the "off" button 1/30 second too early, just missing this spectacular bolt.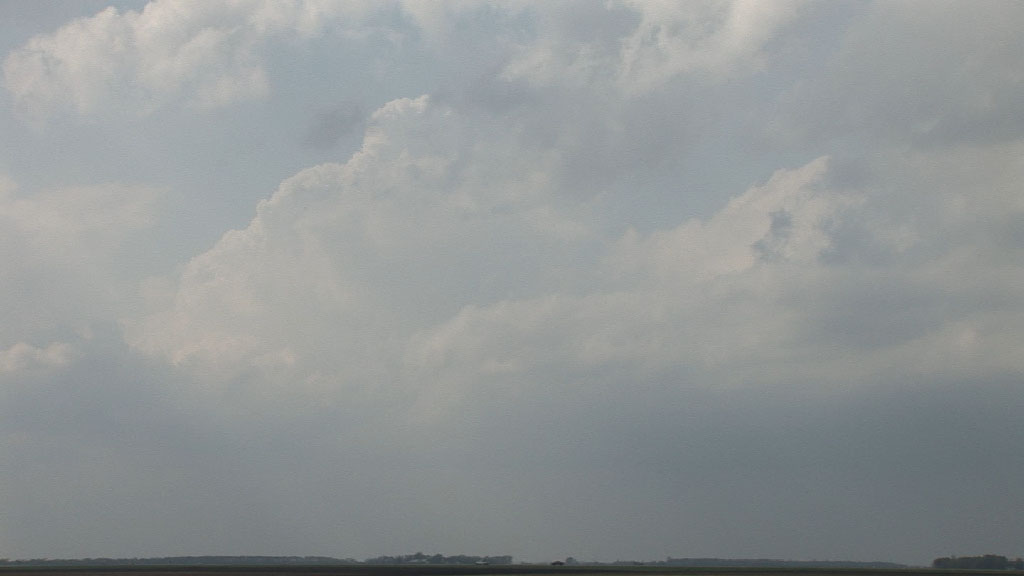 Initial towers in the target area never fully developed into storms.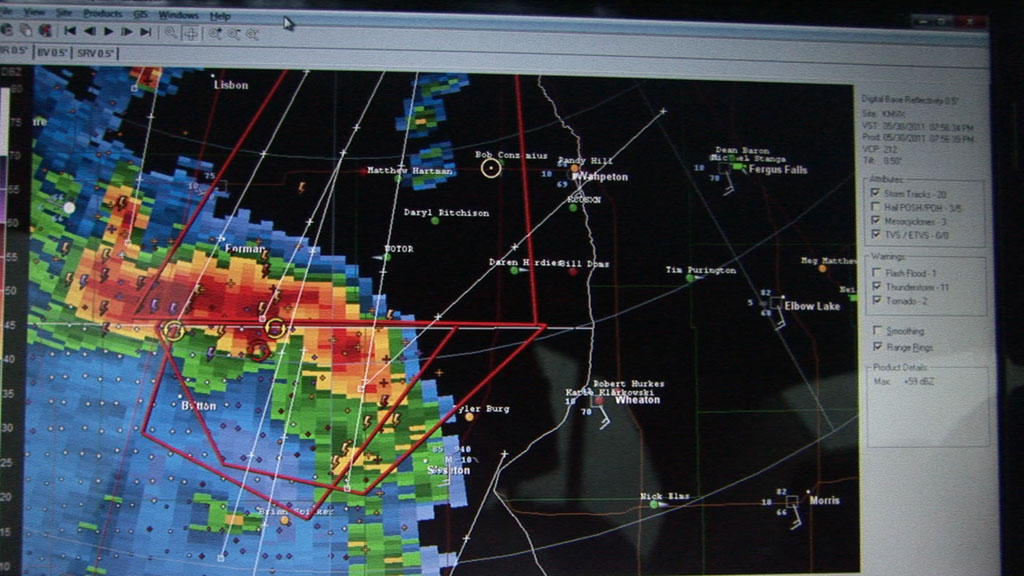 Radar shot as I approached the storms racing northward out of South Dakota.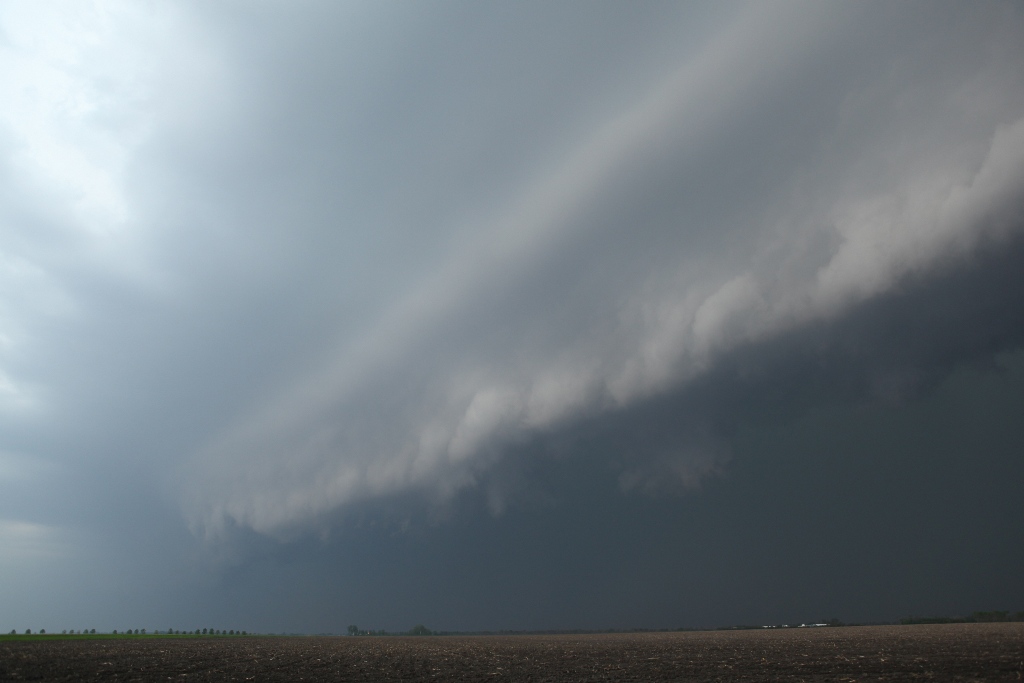 Menacing shelf cloud approaches quickly at Barney, ND.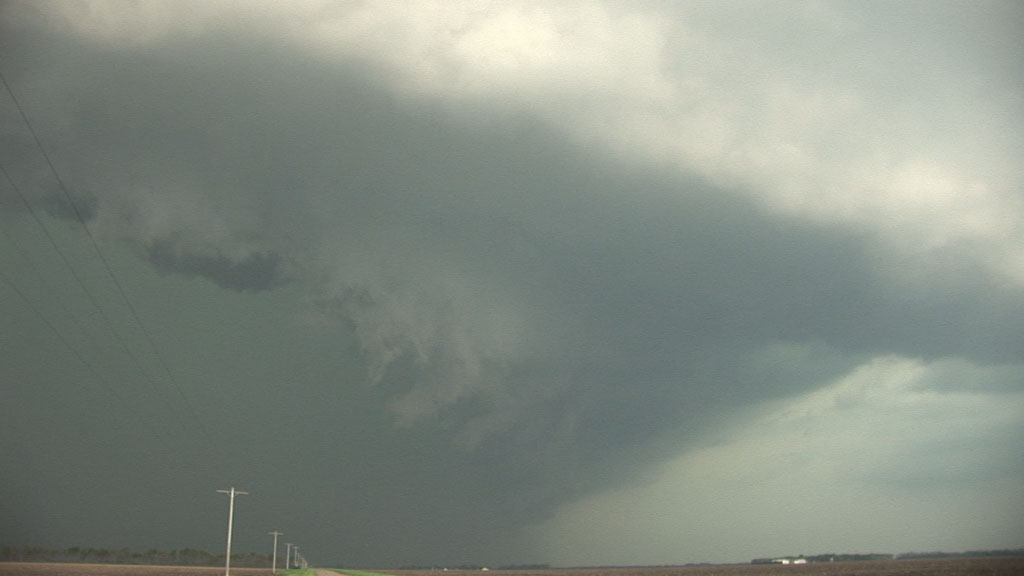 Looking west around the curve in the shelf cloud at the most rapidly moving part of the storm.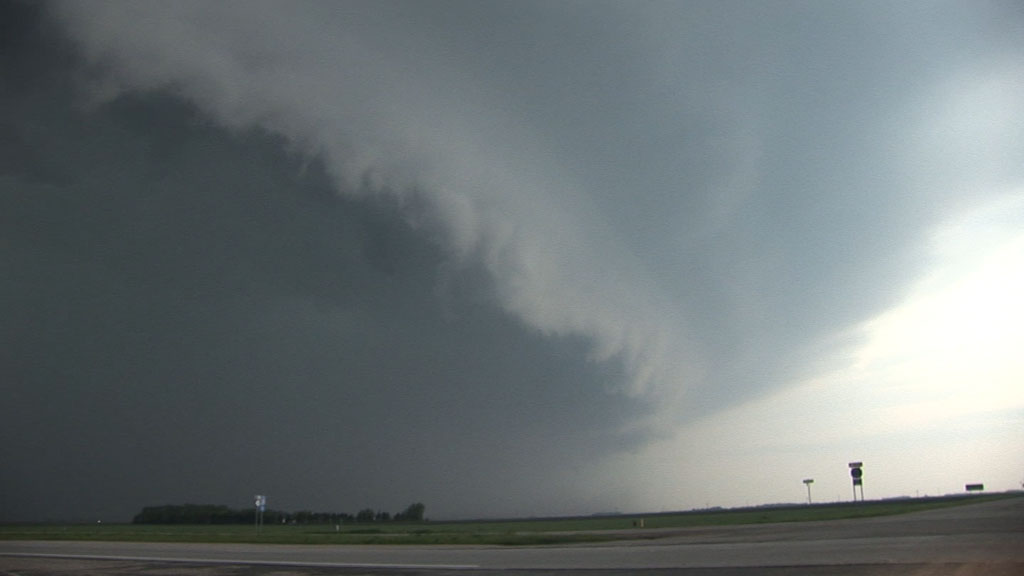 Blasting east, I turn around briefly to look back west. The storm is keeping pace with me.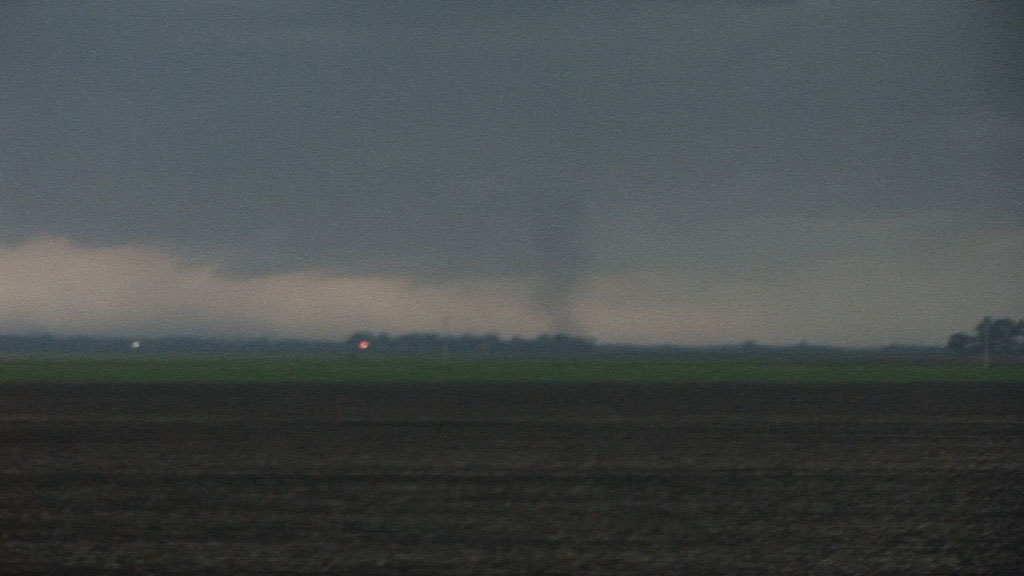 Gustnado dissipating just west of Wahpeton, ND.
---
Video summary:
---