August 17, 2017 Supercell
Texas Panhandle
We drove south from Burlington, Colorado into the Texas Panhandle. I cannot remember exactly where we had lunch, but I recall a nice Mexican restaurant, perhaps in Boise City. Either way, we ended up near Dalhart, Texas and saw a storm develop just east of town. After considerable time trying to find our way around road construction, we headed east toward our target storm, which was growing rapidly. This storm ended up being a nice, photogenic supercell that meandered slowly southeast toward Pringle and Stinnet. After several long stops (thanks to the storm's relatively slow motion) for photography, we let the storm move to the east at sunset. We stayed overnight at the Best Western Borger Inn. Dinner was at the nearby Braum's.
For EVs, the trip would have been difficult. There were Level 2 charging options in the larger cities along the way, but at least three hours of charging would have been required, and there are no Level 2 or faster sites listed in Borger.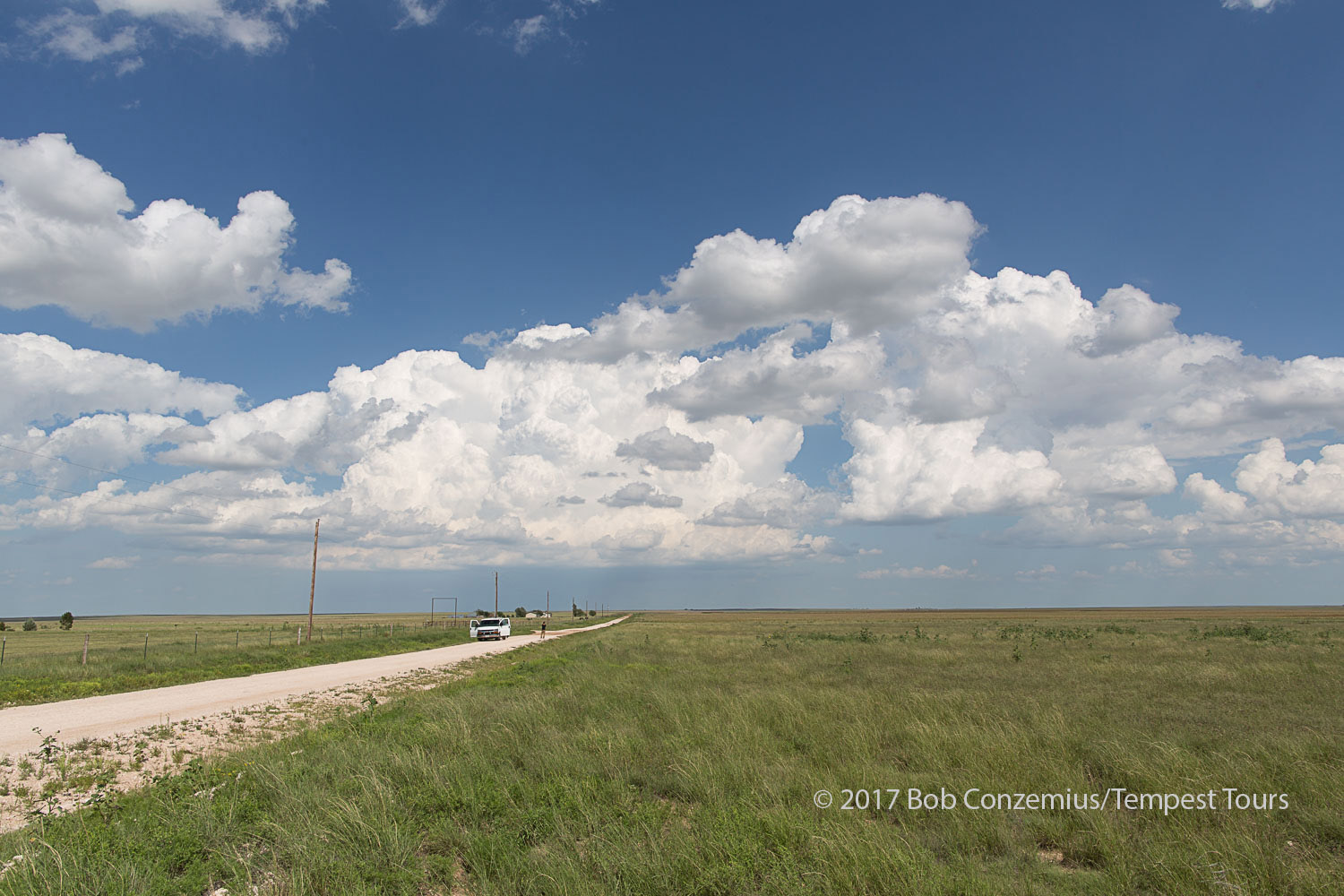 Our target storm develops (this is before we decided upon this storm).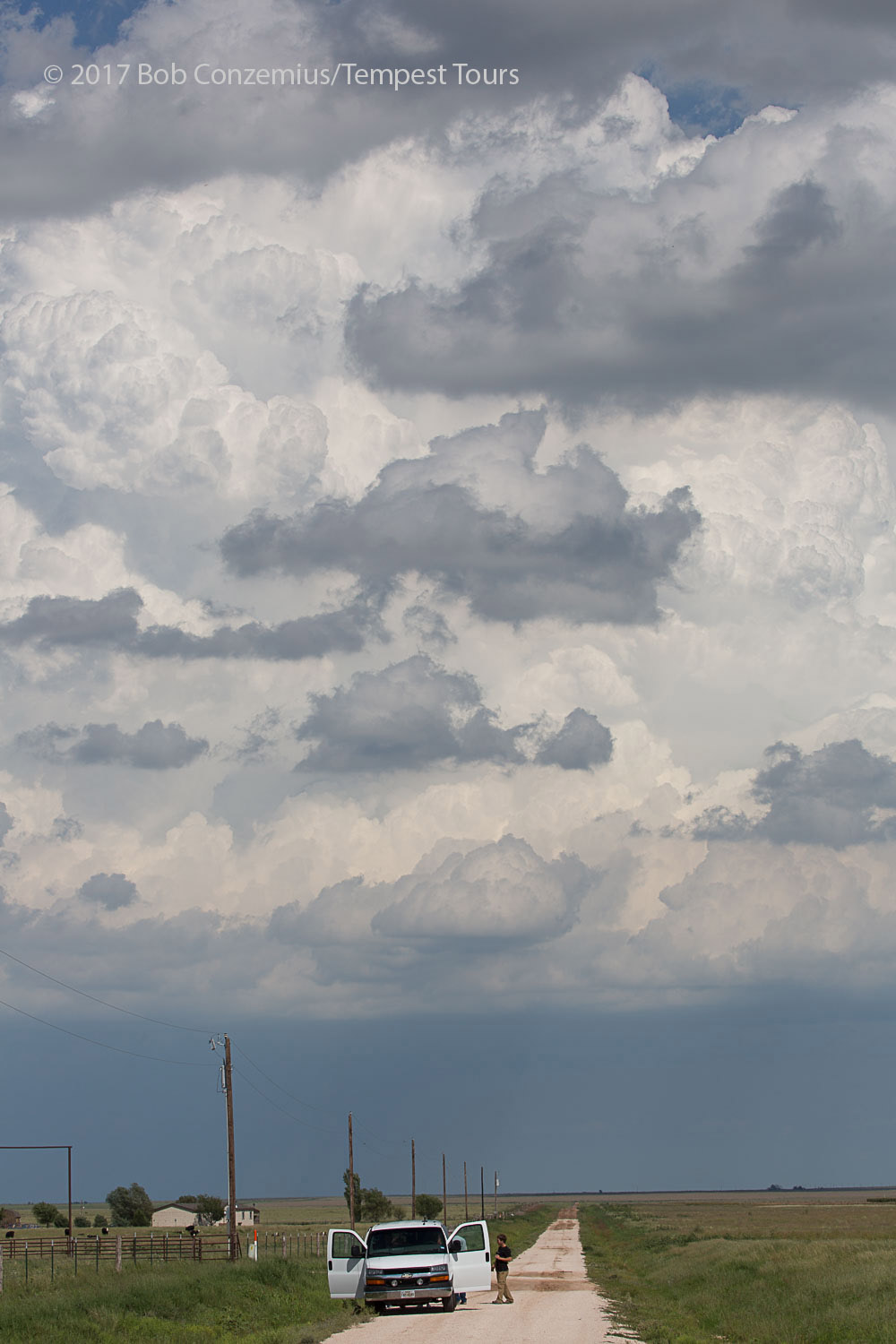 Taking pictures of the developing supercell.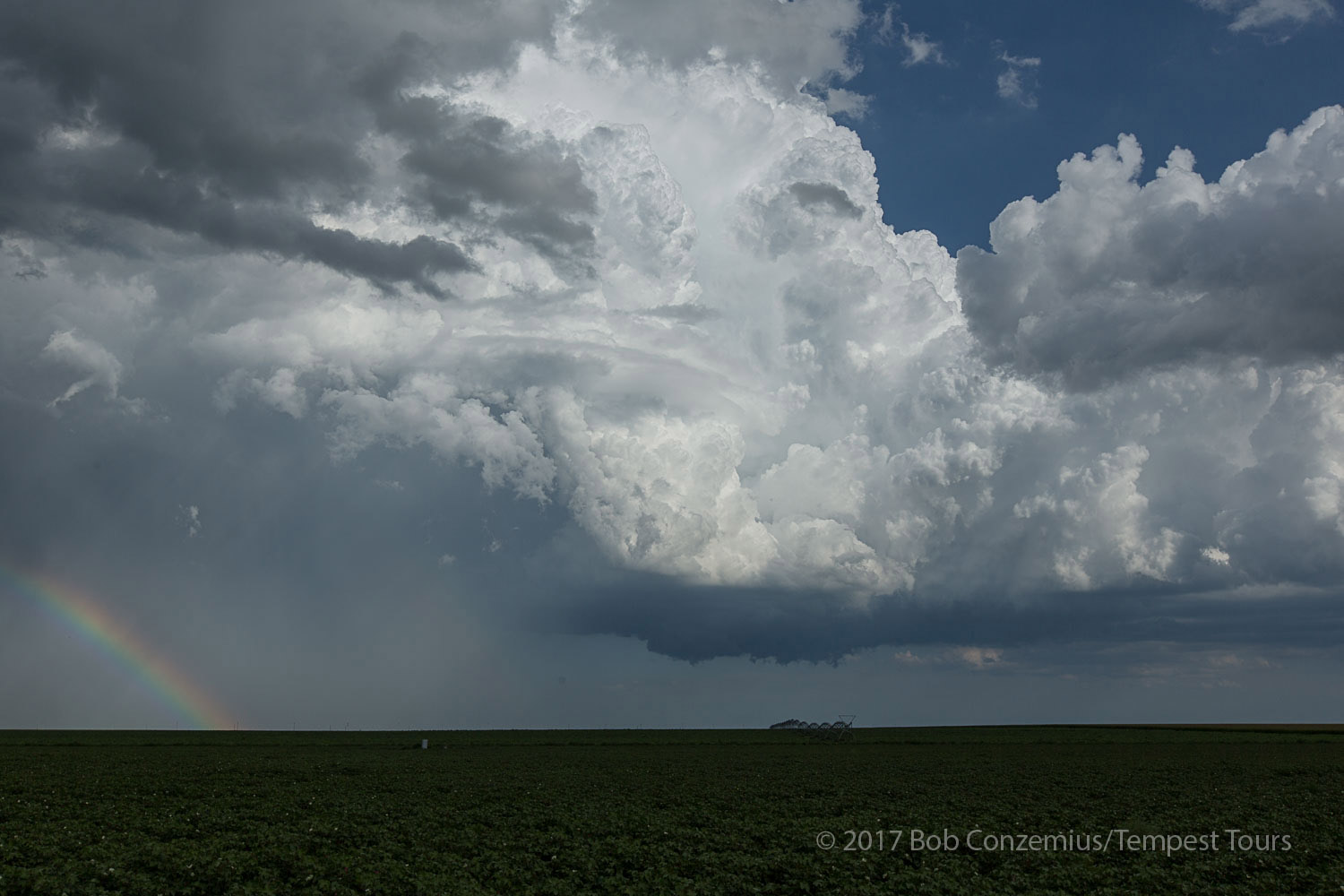 East of Stratford, TX, looking southeast at our supercell.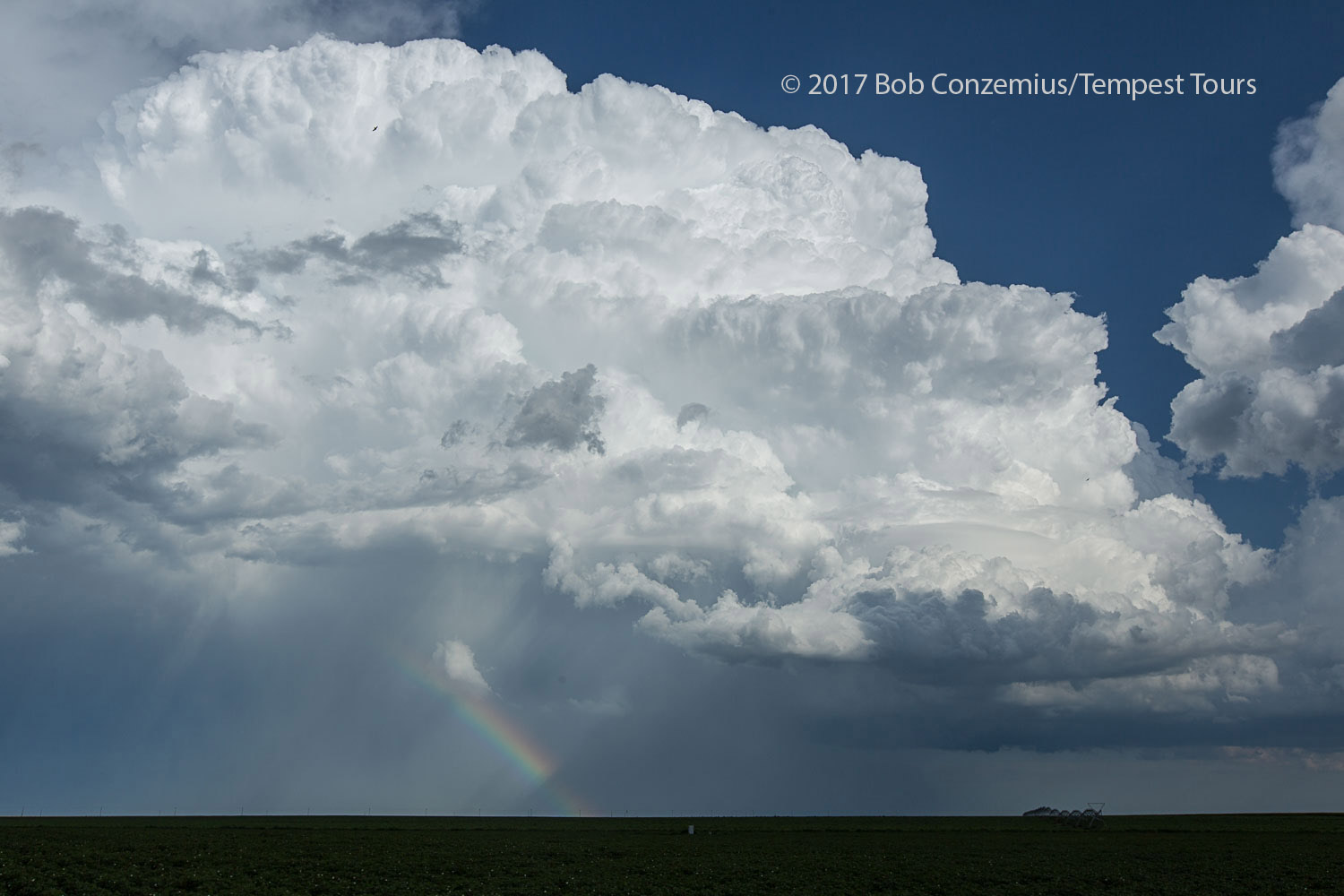 Now, it's a fully mature storm.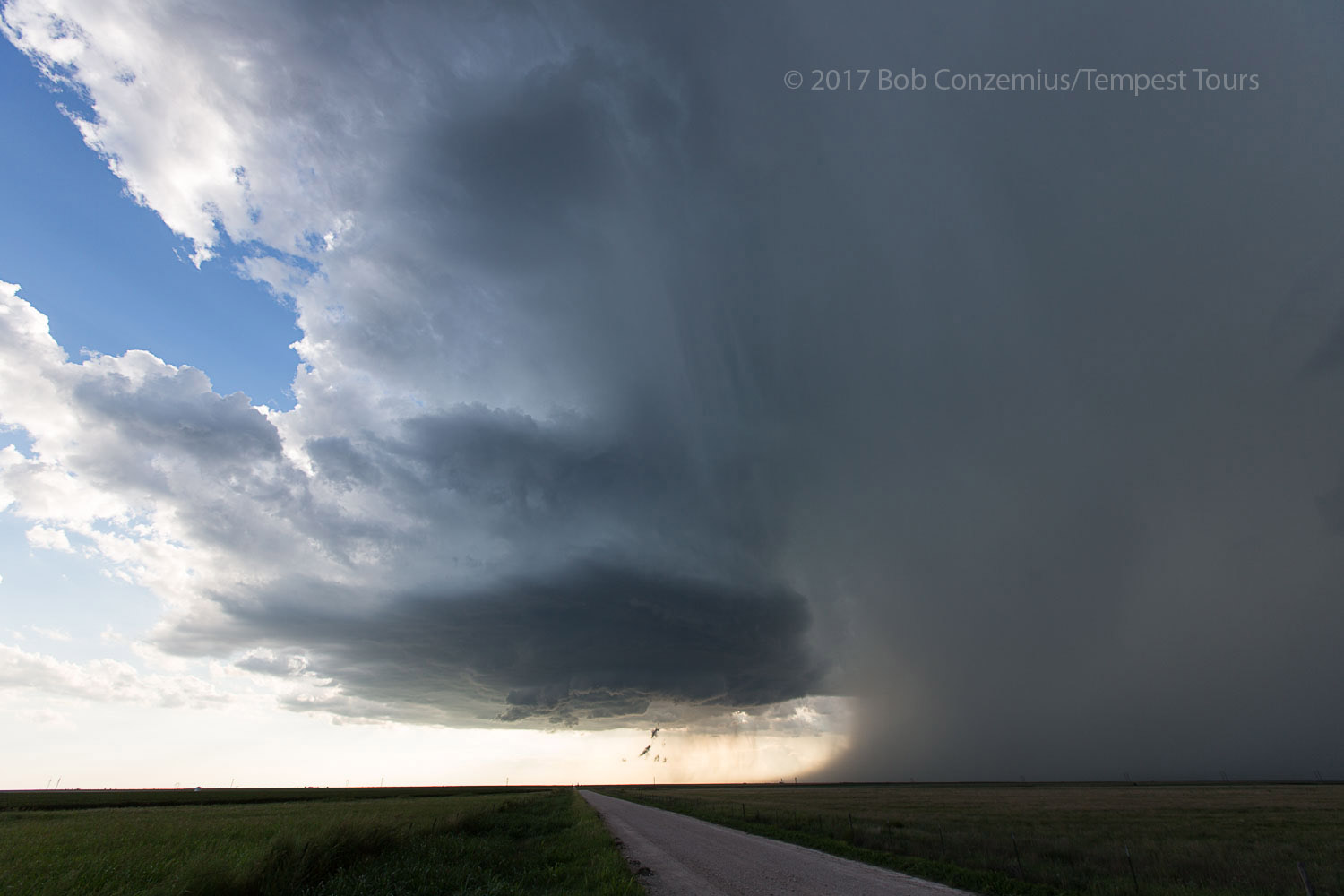 We drove around the north side of the storm and re-deployed to the southeast near Pringle, TX.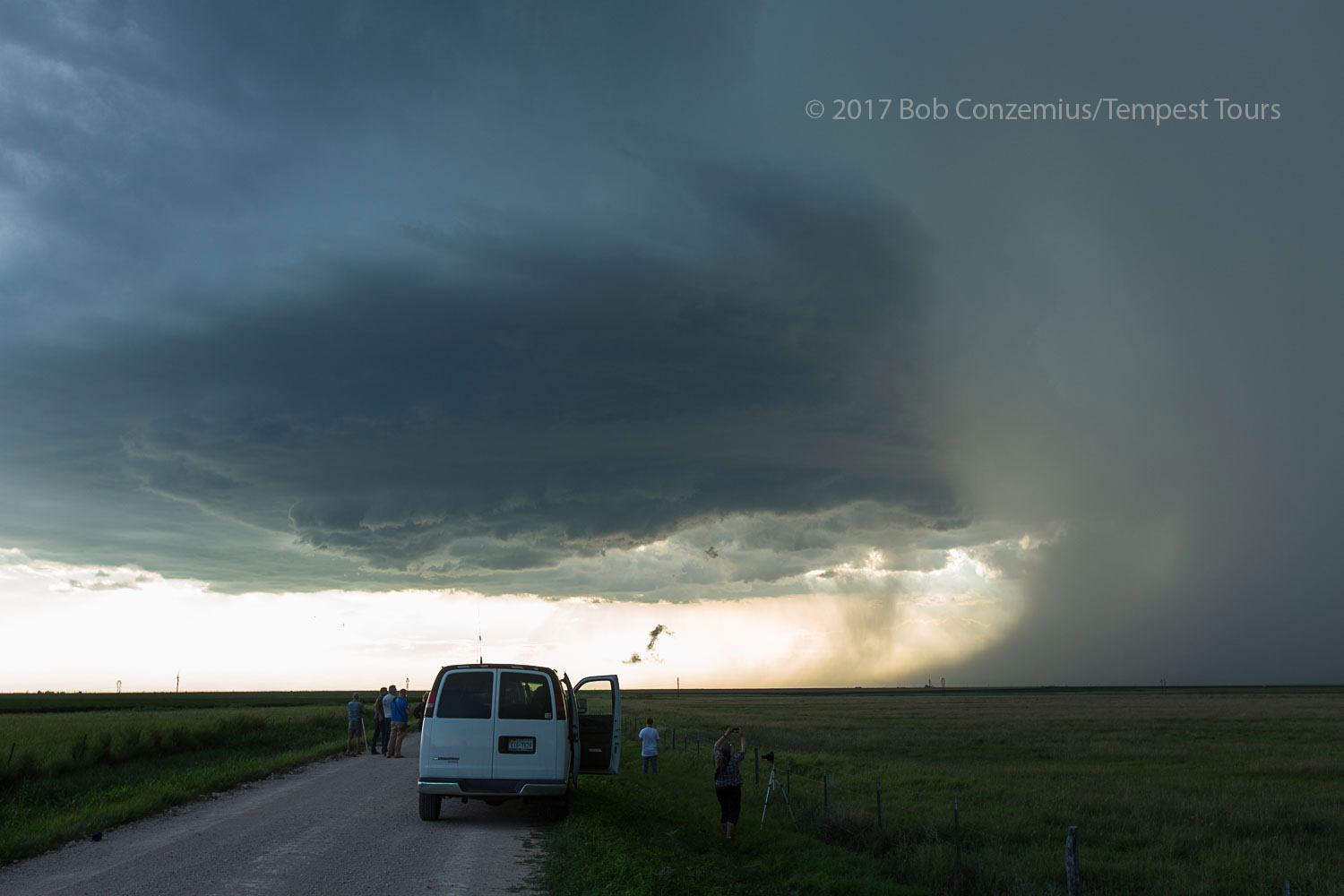 Tour guests enjoying the storm.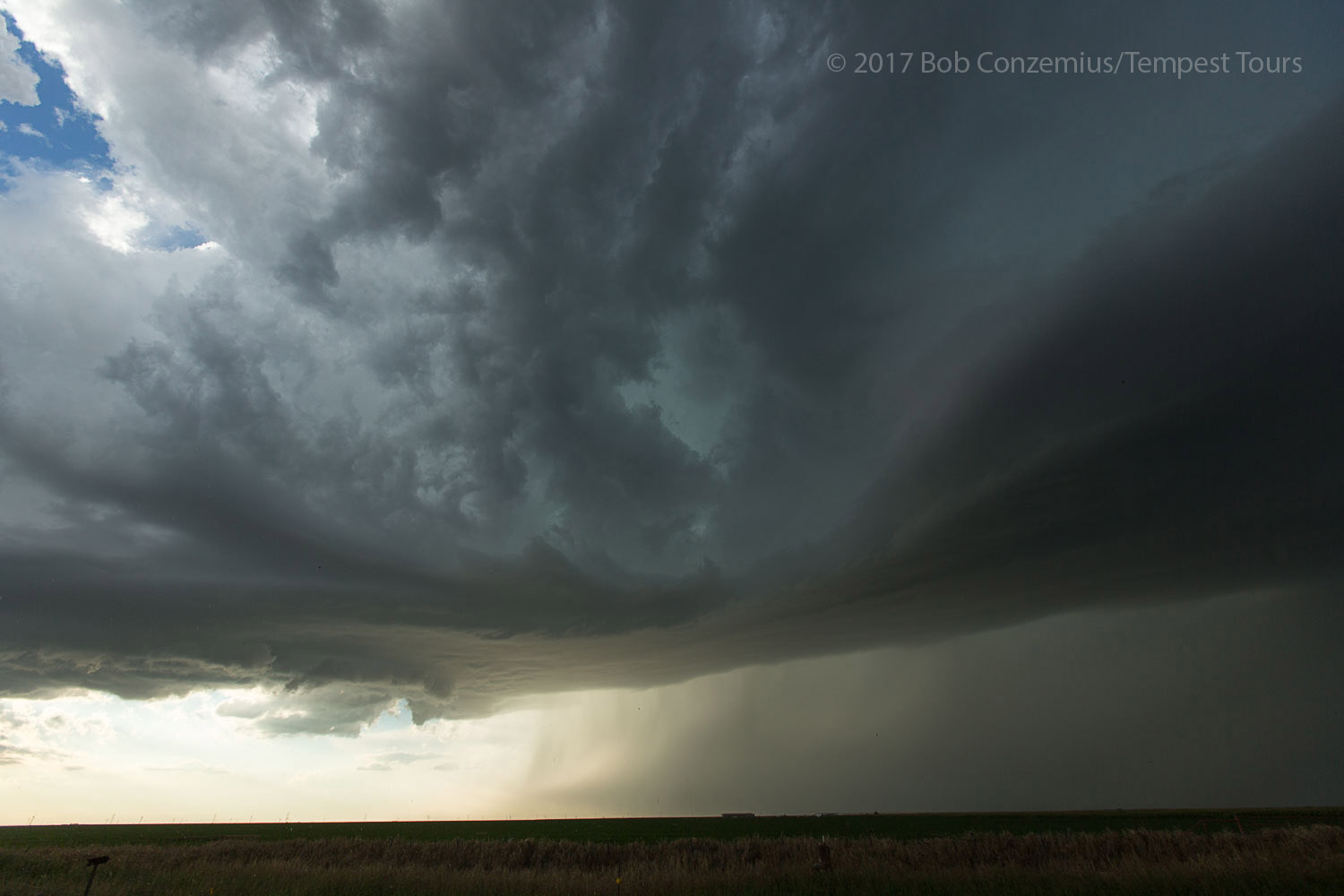 Here's how the storm looked at a second stop several miles to the south of the previous picture's location.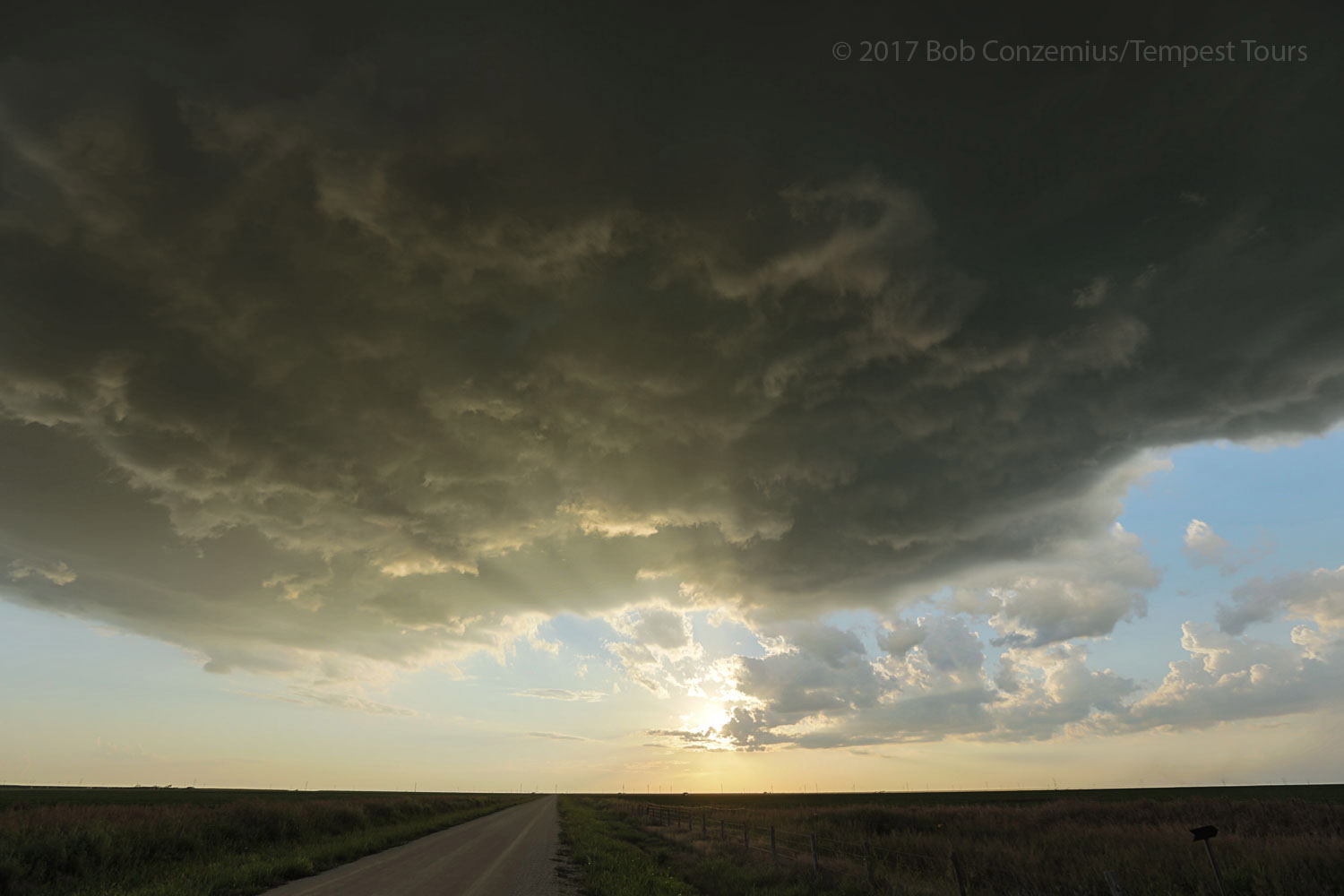 It's getting close to sunset. Time to let the storm go east and catch the sun on its back side.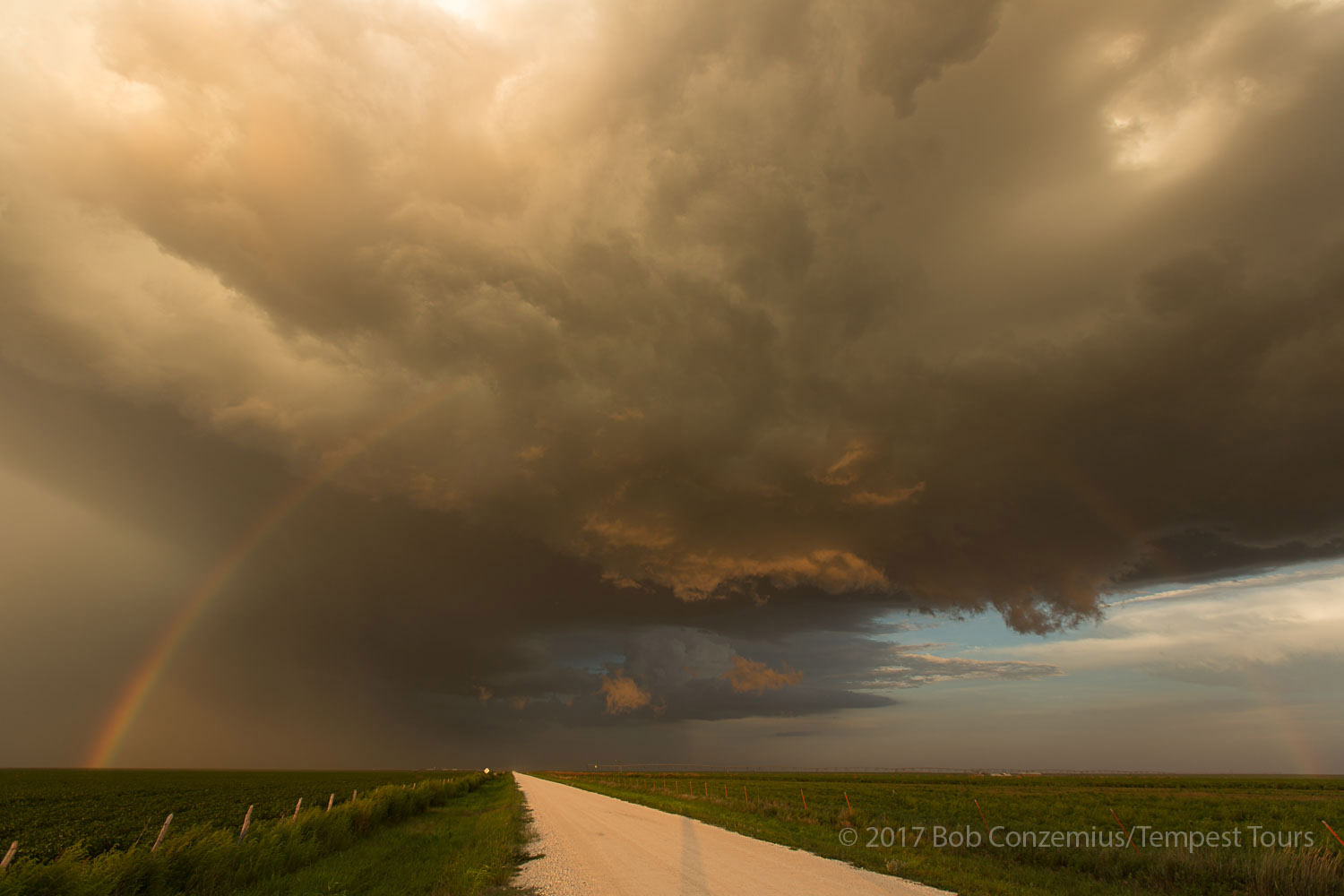 We were bathed in the yellow-orange light of the sunset here.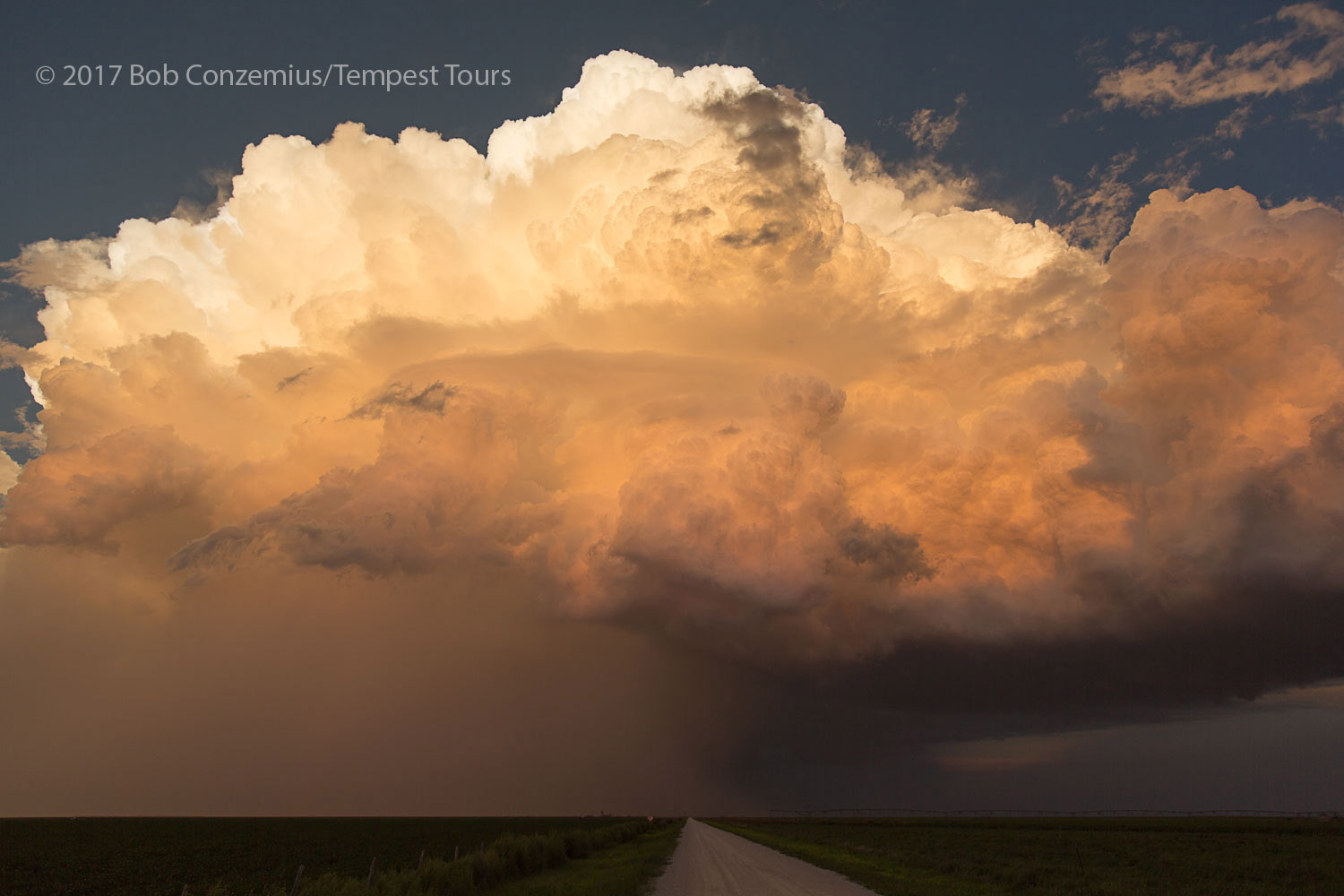 The last of the sun's rays hitting the upper part of the storm.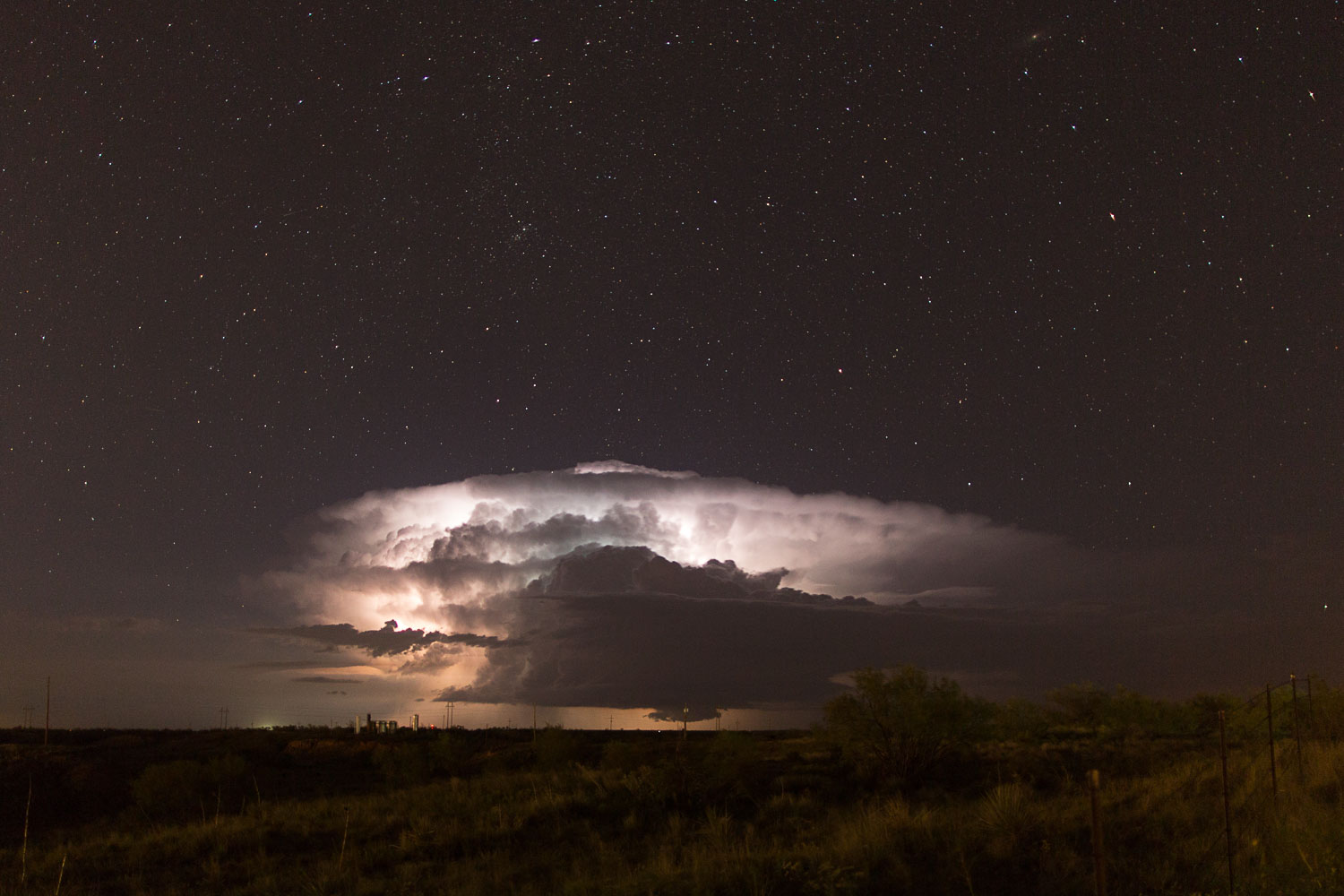 After supper in Borger, we drove a little out of town to do some nighttime photography of our departing storm.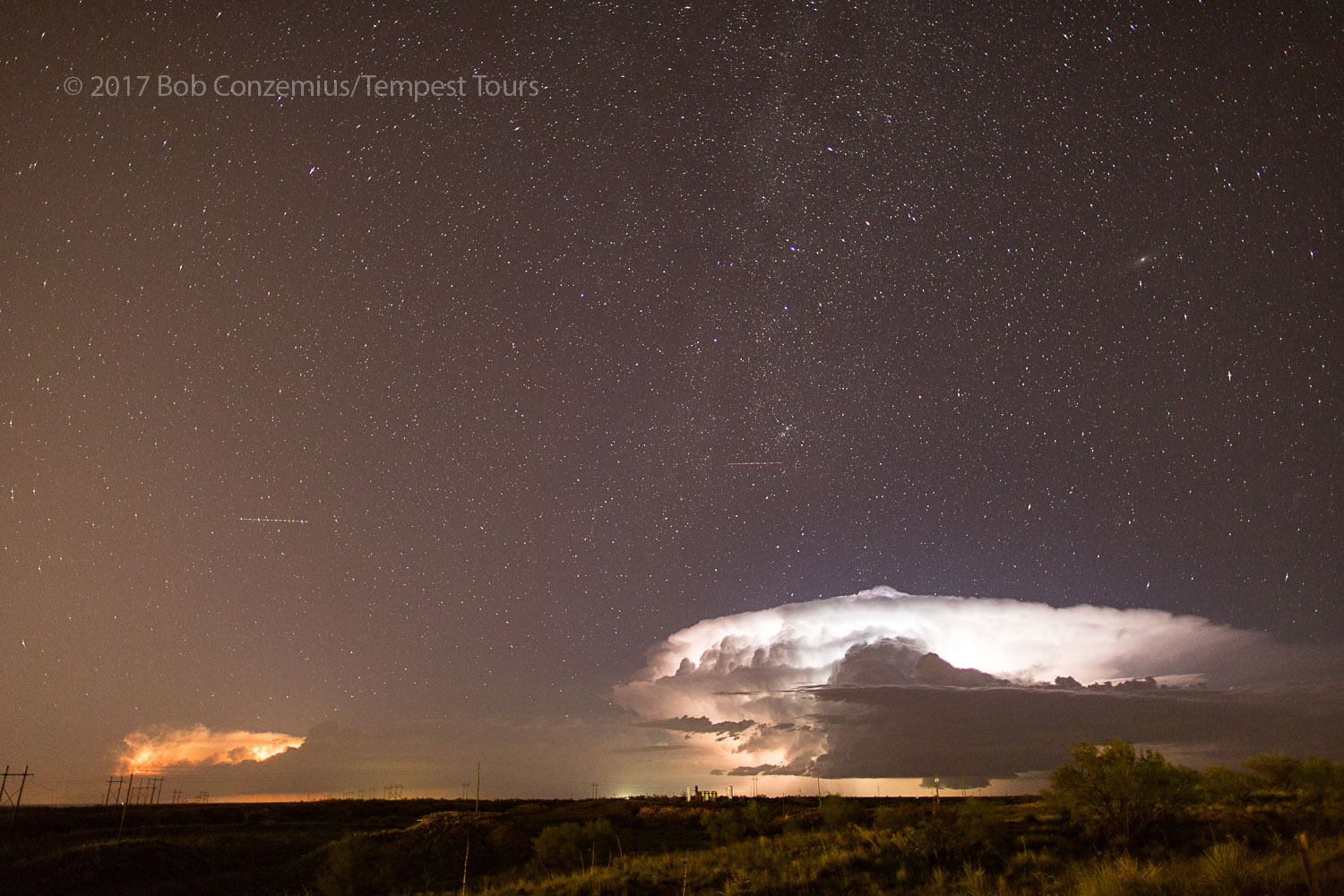 Our storm plus another storm to its north.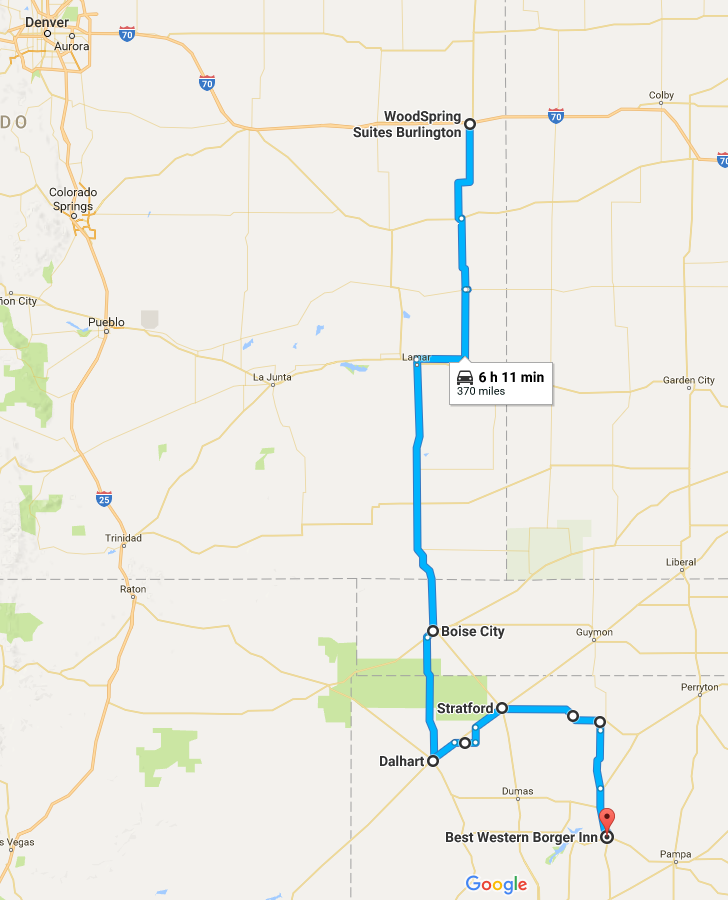 Our approximate route for the day.
Back to Storm Chases | Home