June 10, 2012 Nimrod, MN Severe Storm
This was not a high expectation chase, but it was a Sunday, and there was a risk of severe storms within a pretty short driving distance, so Austin Purdy and I drove west-southwest from Grand Rapids with a target of west-central Minnesota, perhaps in the Wadena area. As it turns out, the storms developed a bit closer to home, so the drive was a bit shorter than anticipated. That's pretty unusual because it's usually the other way around. I'll take it.
We first came upon the storm in the Nimrod area, where we ran into Sean Casey and the Tornado Intercept Vehicle (TIV) crew. I was a bit surprised to see them all the way up here, but if you're trying to find tornadoes, you have to go after almost any weather system. There are always surprises. At the time, the storm was, according to radar, capable of producing ping pong ball size hail.
We drove northeastward to the Pine River area, where the storm became sufficiently photogenic for me to get out my camera. I snapped a few pictures, and then we went into the rather difficult chase territory around Emily and Outing on Minnesota Highway 6. The storm started to knock down a few trees, so we called in the damage to the Itasca County Skywarn net, which was up and running. We drove home via Remer and Highway 6 back to Grand Rapids.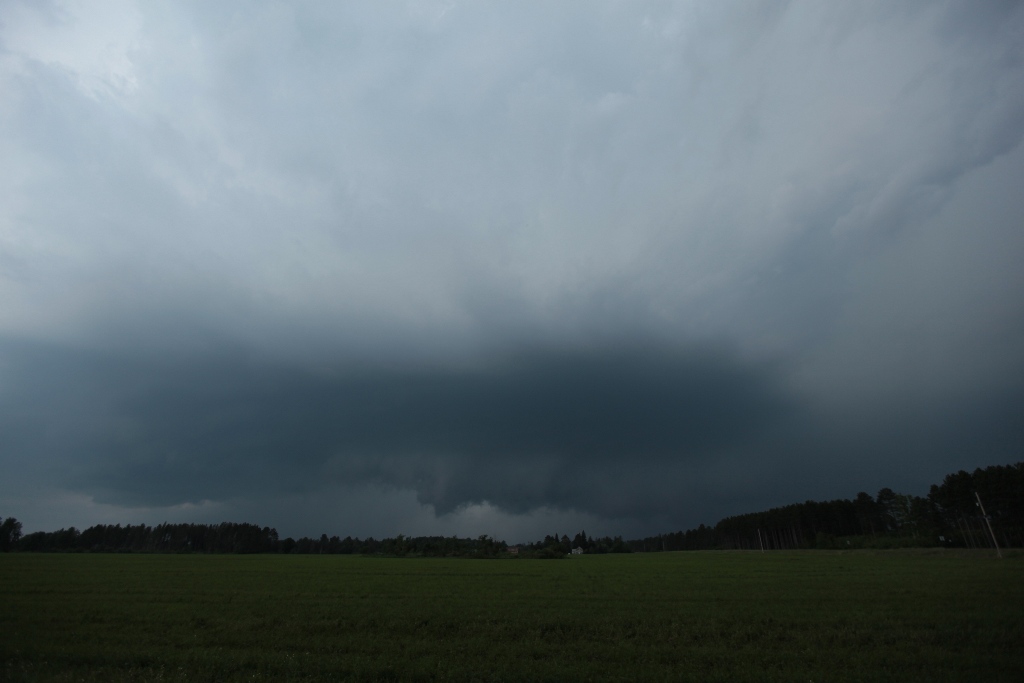 Storm is starting to look almost supercellular west of Pine River.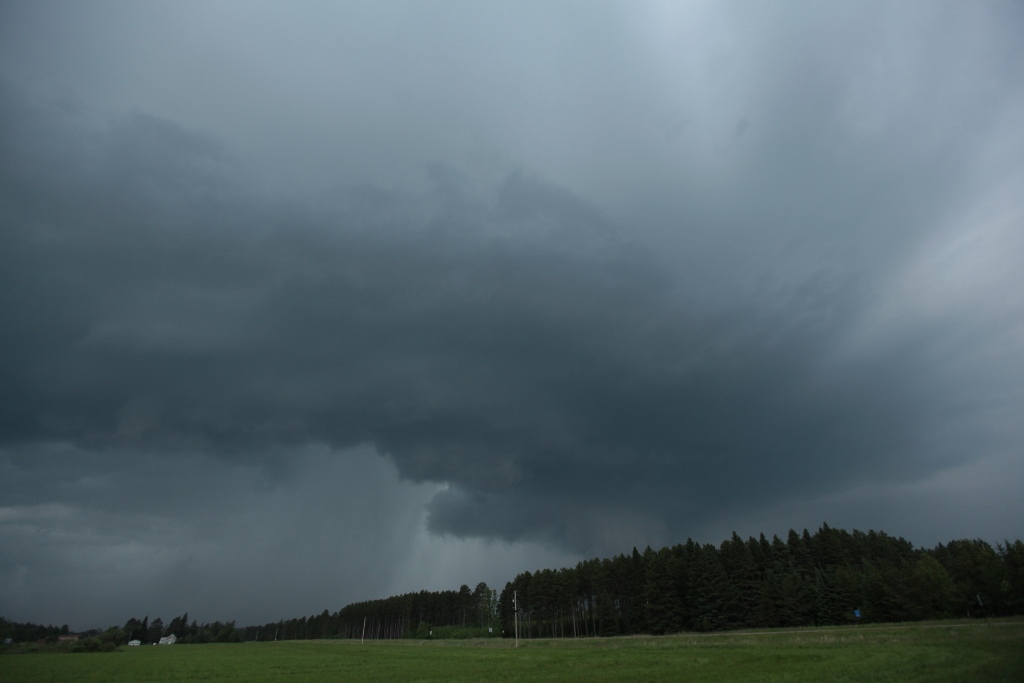 Storm is almost upon us now but is starting to gust out.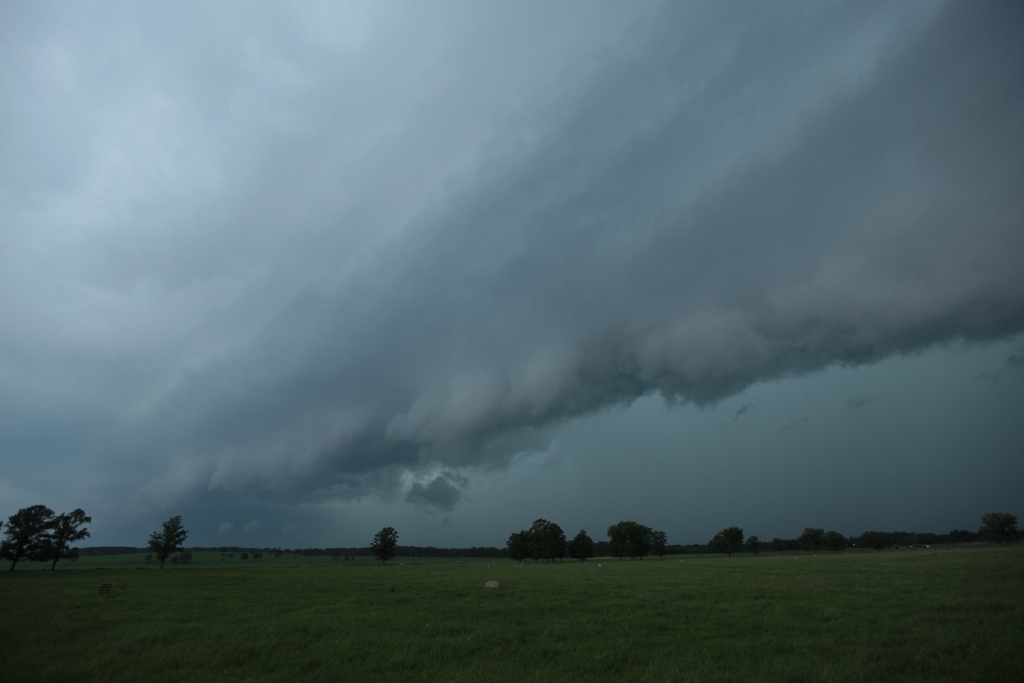 Storm sructure then transitioned to more of a shelf cloud.
Back to Storm Chases | Home