Portales, NM Supercell
June 1, 2007
We left Amarillo, TX headed southwest for some storms in the far western panhandle of Texas or in eastern New Mexico. The storm we decided to intercept came from the northwest and headed towards Portales, NM. We played around too long with the storm, not staying ahead aggressively enough, and it caught us on the west side of Portales. We started east to try to race ahead of it again, but one of the vehicles in our caravan got a flat tire, so that ended the chase. As the storm moved away, we were treated to a wonderful mammatus display as we got the tire fixed.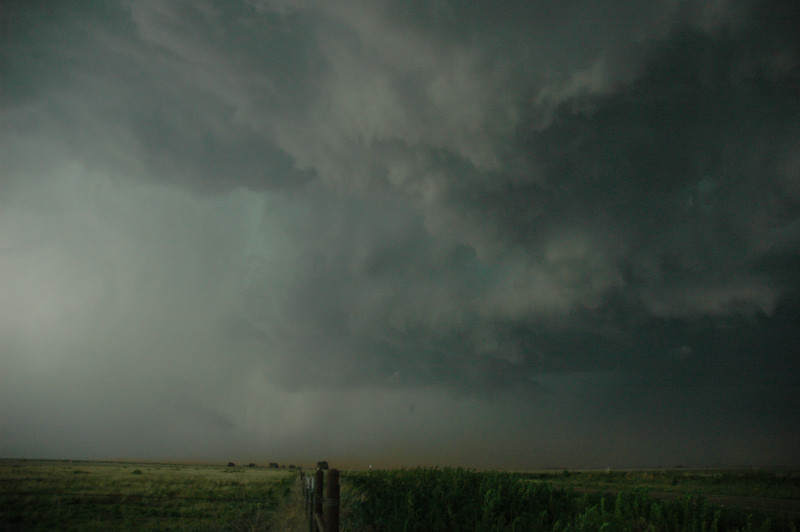 Northwest of Portales, NM, looking north at the undercut updraft base of our storm.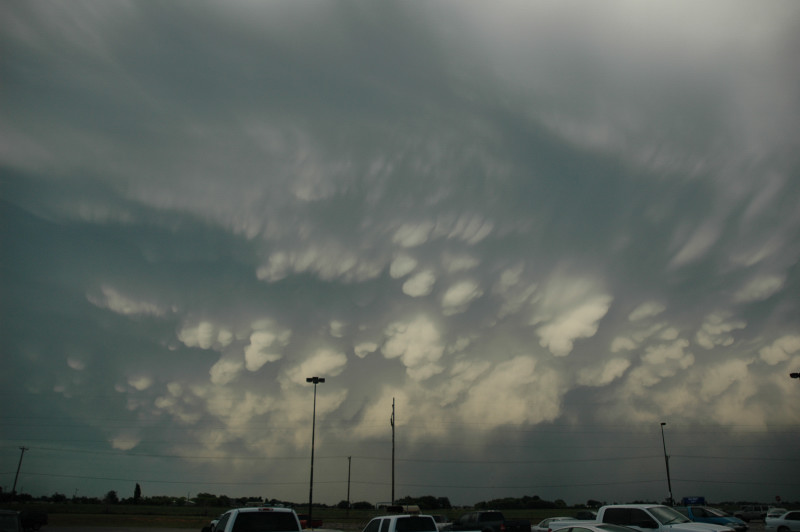 View from Portales after we ended the chase.
---