April 26, 2017
Repositioning to Woodward, Oklahoma
We began the day in Shawnee, Oklahoma. There wasn't much to see today in terms of storms, so we repositioned to Woodward, Oklahoma to put ourselves closer to the area where storms were expected the next day. On the way, we stopped at Little Sahara State Park north of Seiling and Boiling Springs State Park east of Woodward.
Our lunch was at the Eagle's Nest Restaurant in Watonga, which provided a local flavor. It was rather popular with the people of Watonga. Dinner was at the Diarti Italian Restaurant in Woodward. They served some wonderful, home-cooked pasta dinners.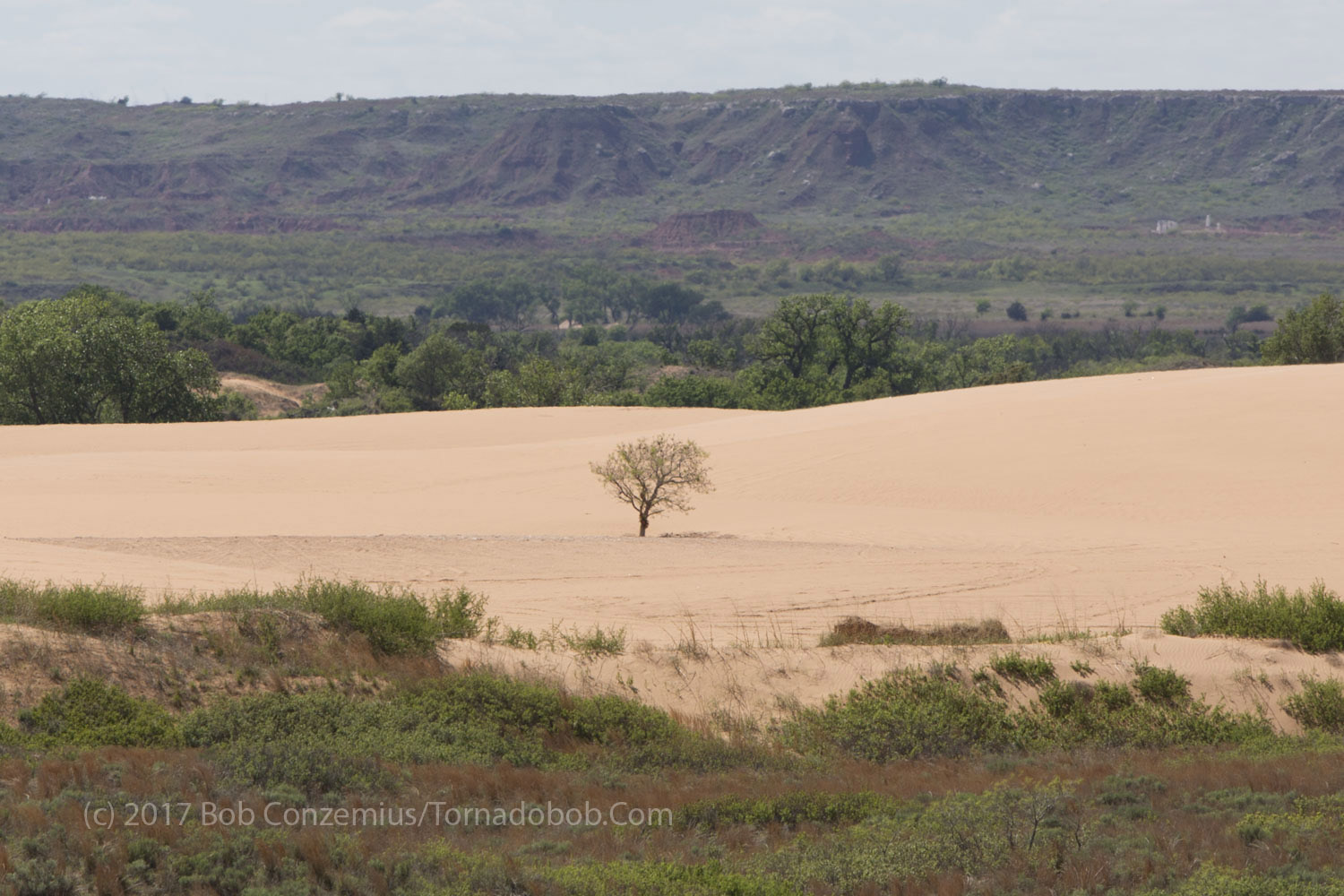 Little Sahara State Park in Oklahoma.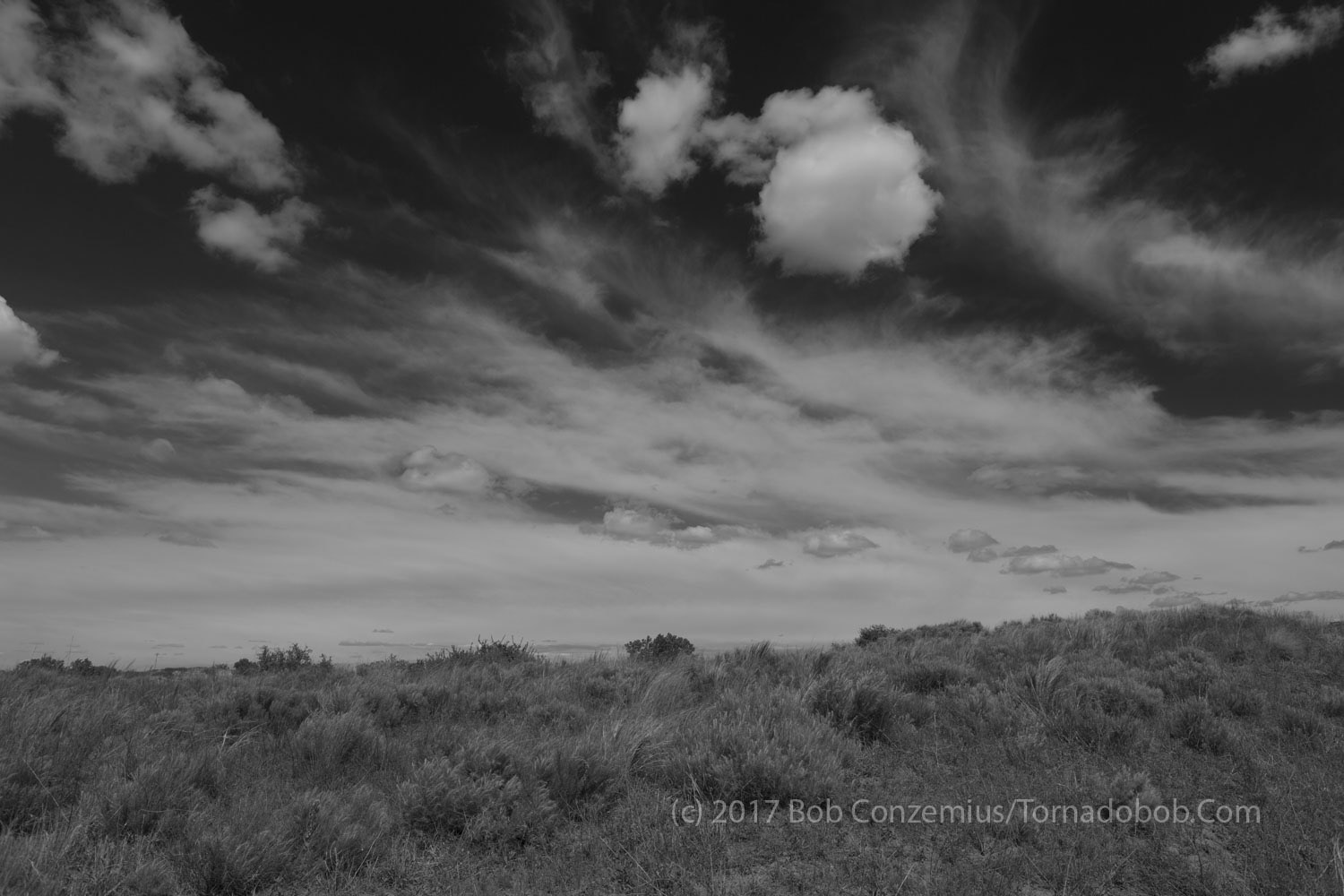 Cirrus and cumulus clouds.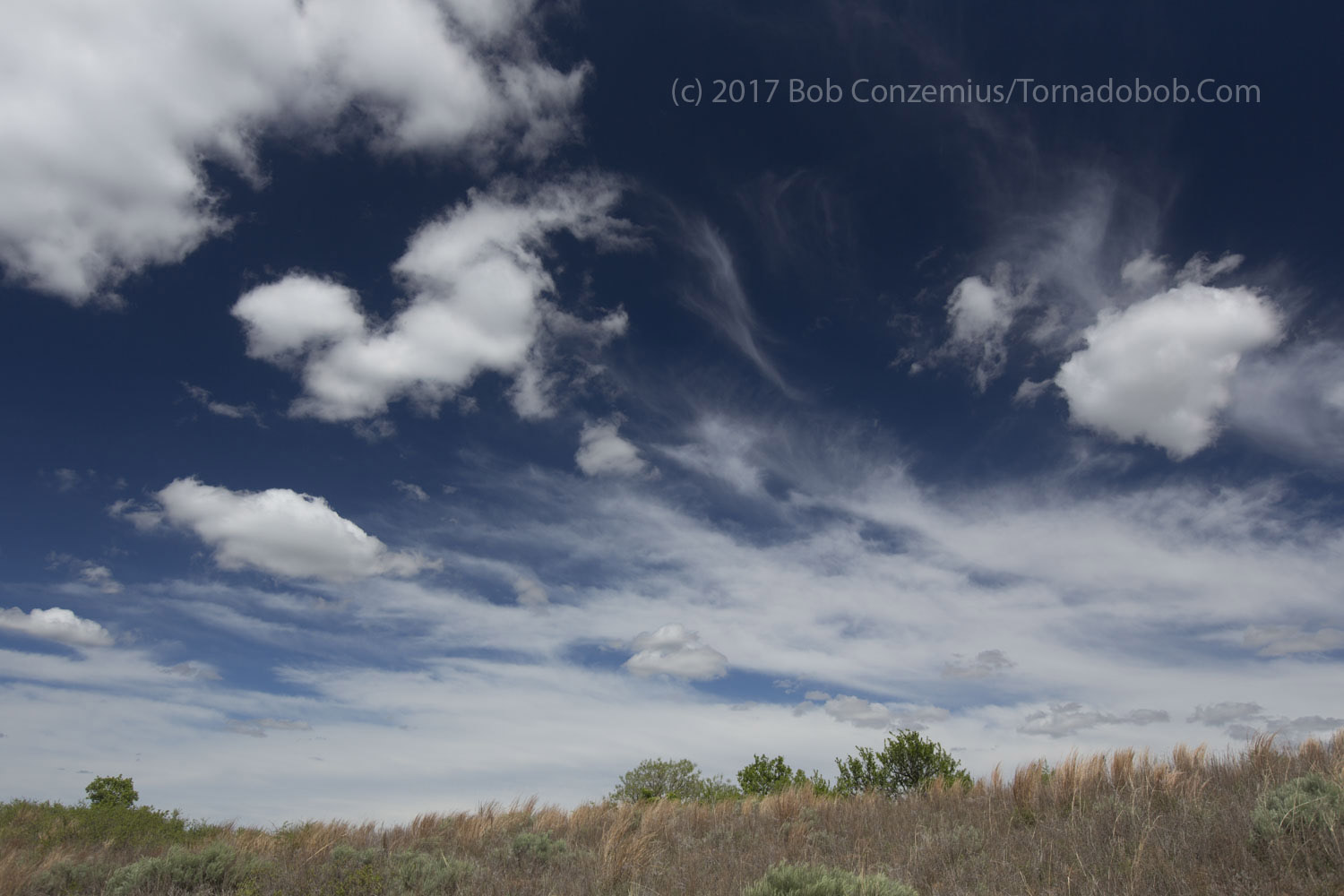 Little Sahara State Park in color.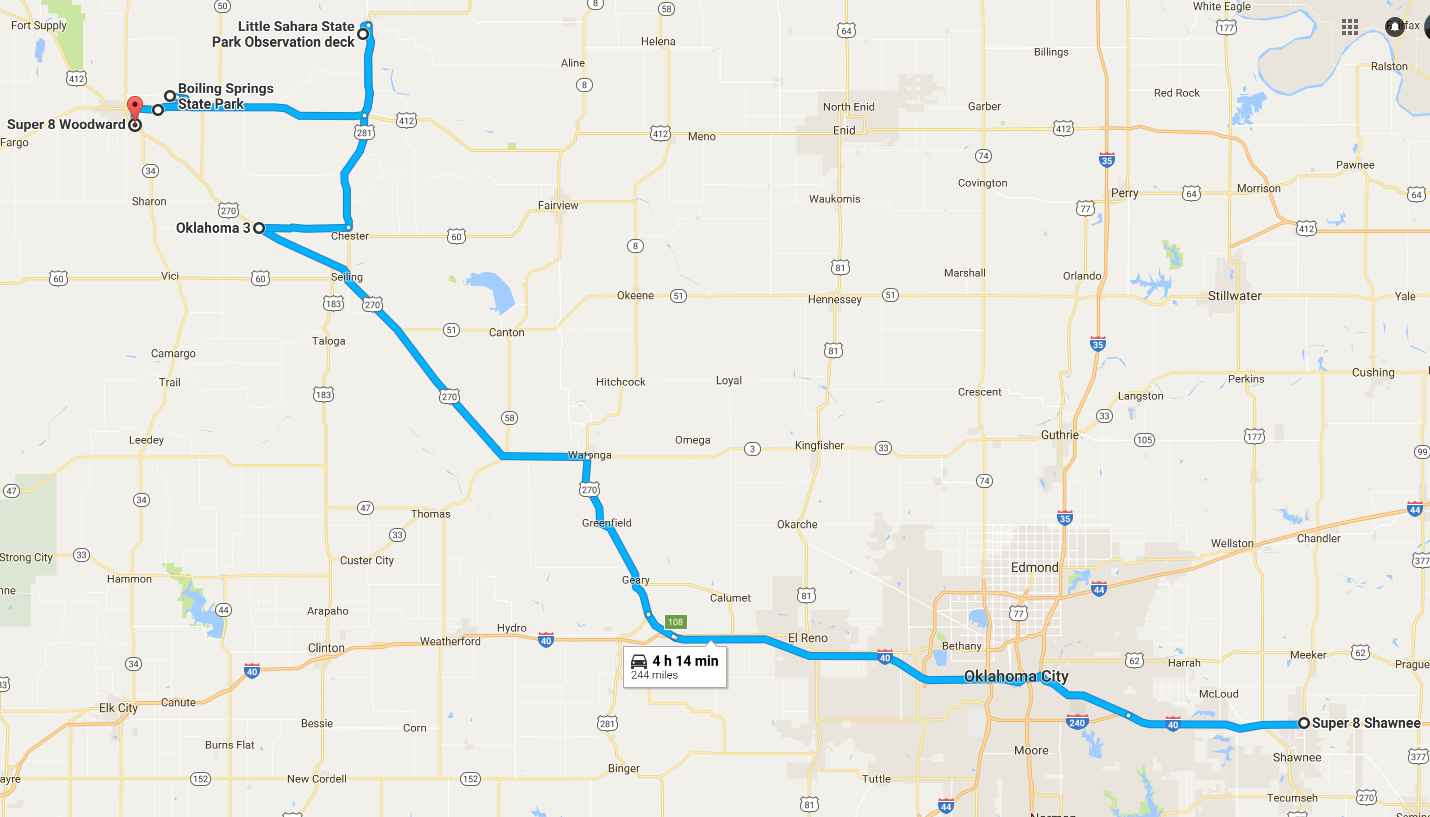 Our route for the day.
Back to Storm Chases | Home