June 26, 2014
Nebraska Panhandle Severe Storm
We started back south from Newcastle, Wyoming on a day we thought both the shear and moisture were a little better than what we had earlier in the week. Contrary to our expectations, more high-based storms developed on the mountains and slowly moved east. We intercepted new storms as we drove south, but none of them turned out to be very strong or persistent.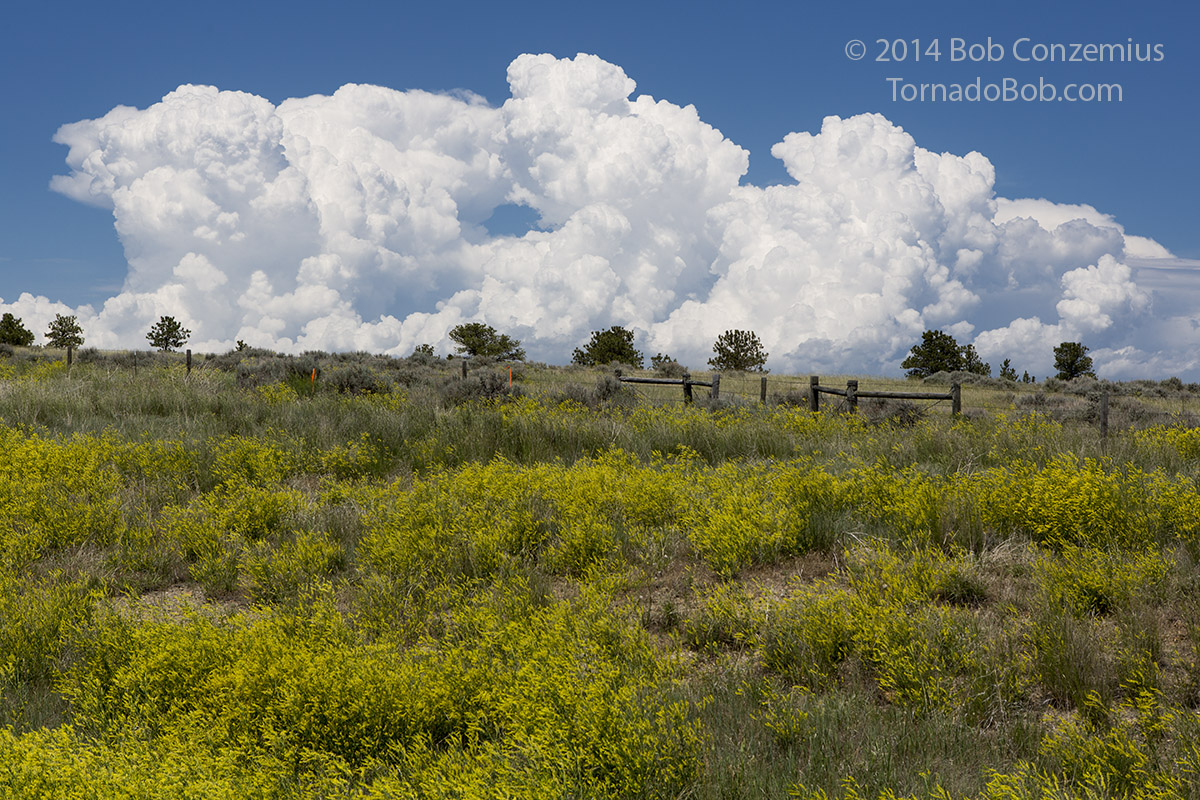 Developing storms to our east, over the Black Hills in South Dakota.
Finally, we saw a strong storm in Nebraska just north of Colorado and arrived on it just before sunset. The storm intensified and became severe-warned. We watched the sun set and got a few lightning shots as well.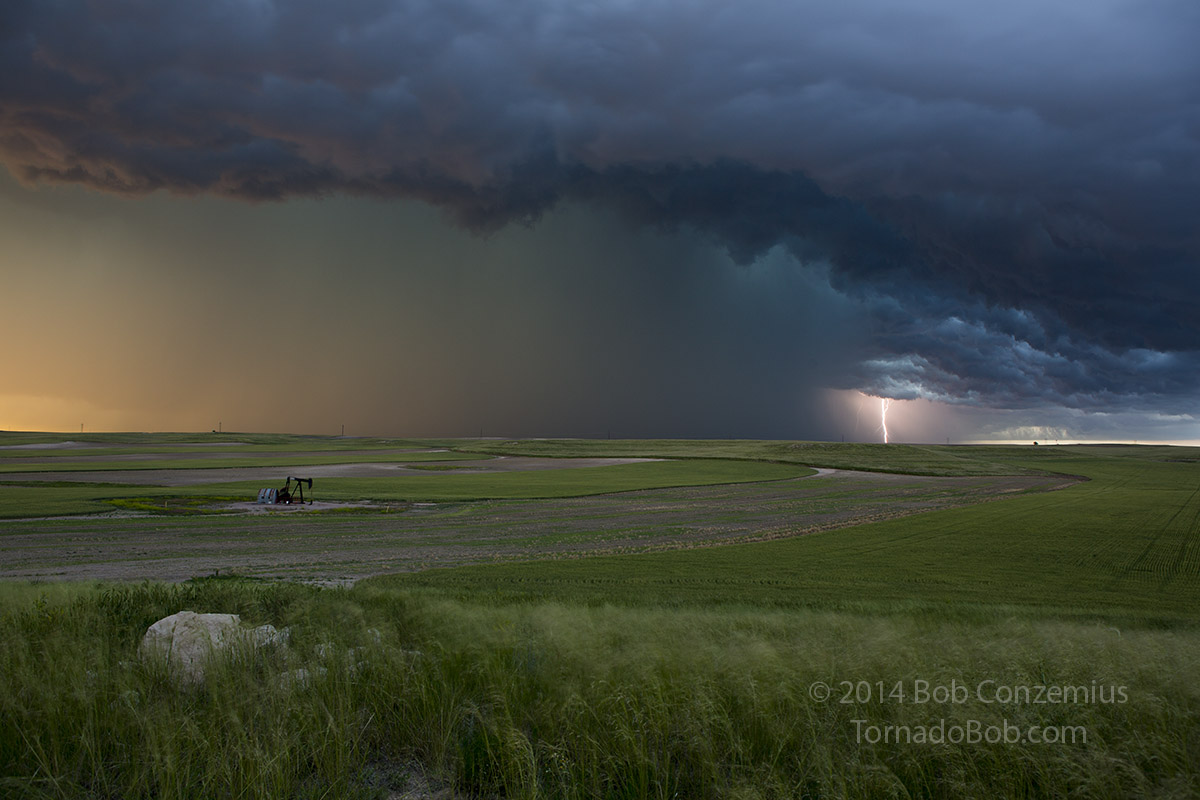 Severe-warned storm near Kimball, NE.
Back to Storm Chases | Home