June 22, 2014
Bird City, KS Left-Moving Storm
We intercepted the left-moving split of a storm that developed south of Bird City, Kansas. we approached from the west, looked at the slightly healthier left-mover storm of the pair, and then decided that we'd rather look at the right-mover (southern storm of the pair). As soon as we did that, driving slowly over newly wet gravel/clay roads, it died, so we drove northwest to look at some other storms before settling in at Yuma, CO.
Approaching the storm from the west of Bird City, KS. A storm split is in progress.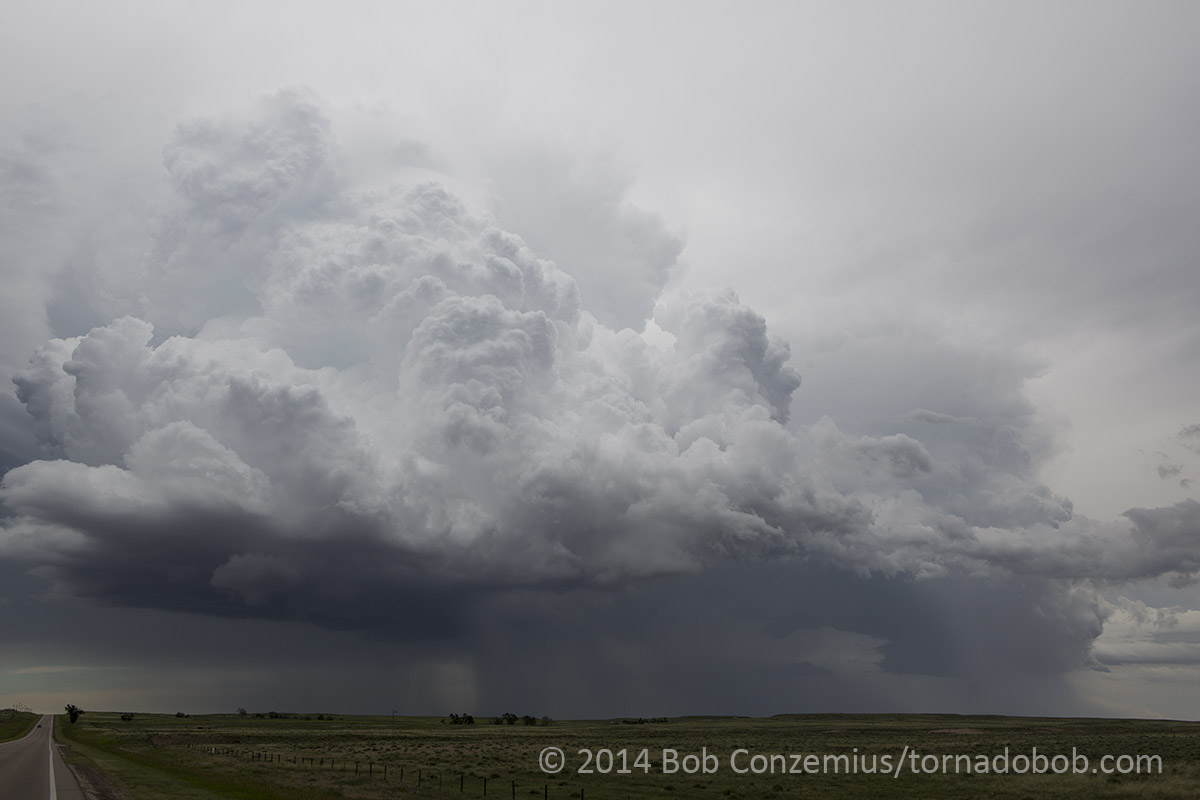 The left split (left-mover) is closer and on the left. The flanged updraft base of the right-mover is farther away and on the right.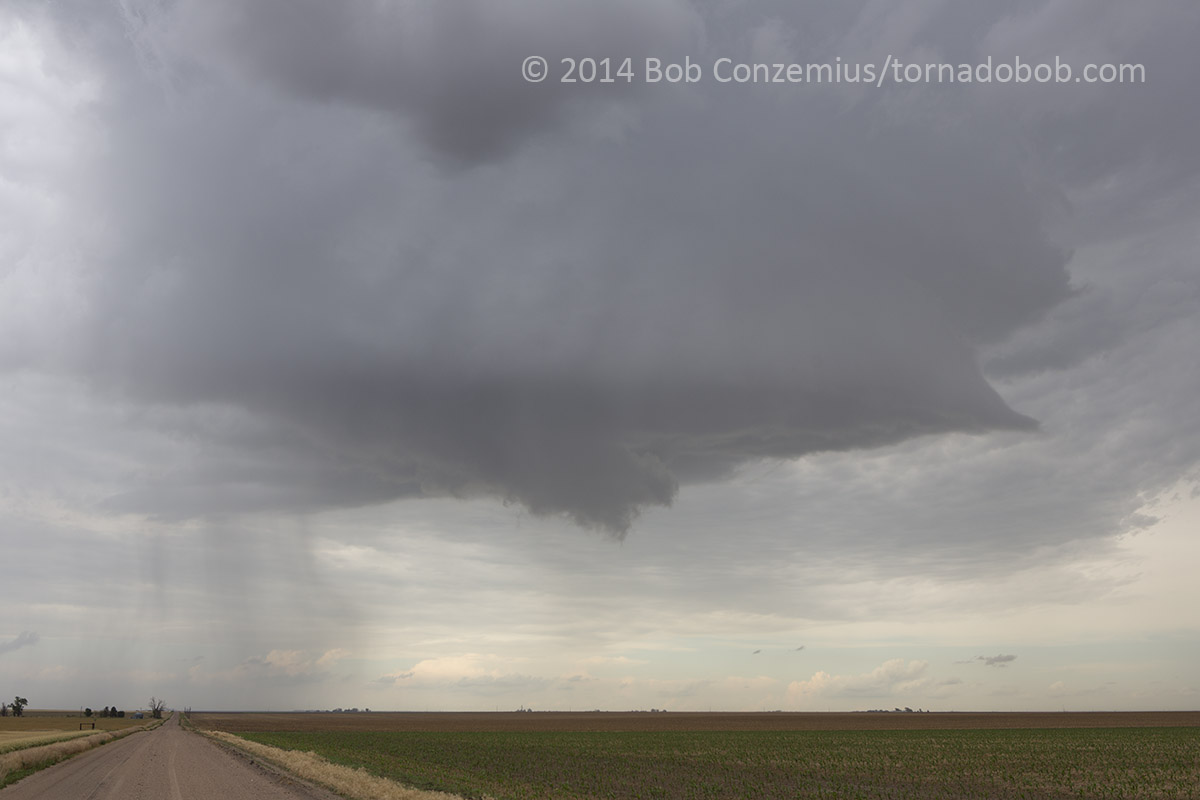 Updraft base of the left-mover.
Back to Storm Chases | Home