Throckmorton, TX
May 26, 2000
Supercell
This storm first affected Haskell County, Texas, then moved into Throckmorton County.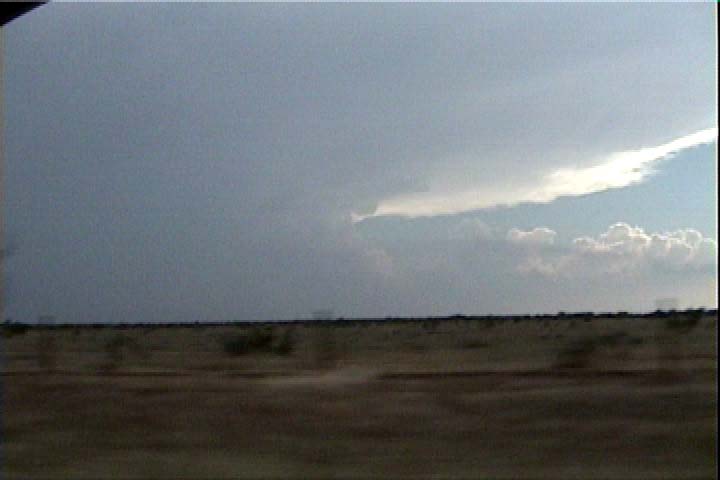 I intercepted the updraft base about 9 miles west of Throckmorton on US 380. The base had a lowering and a clear slot punching into it. I set up and filmed while the action area approaced me from the west.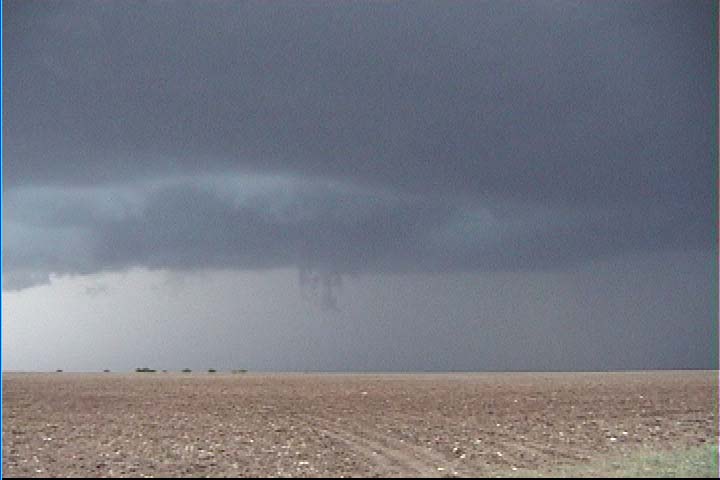 The area passed to my north and started to get a little more organized, as shown below. Since I was in weak outflow before this item passed me, I was not too excited about the tornado potential, so I opted to sit still for a bit and grab more video of the storm. However, it could be that southeasterly inflow winds existed to my north, closer to the feature, and I should have been more aggressive keeping up with it. Yet, there were already a lot of other chasers on the road who already had this idea, so it seemed okay for me to stay away from the traffic.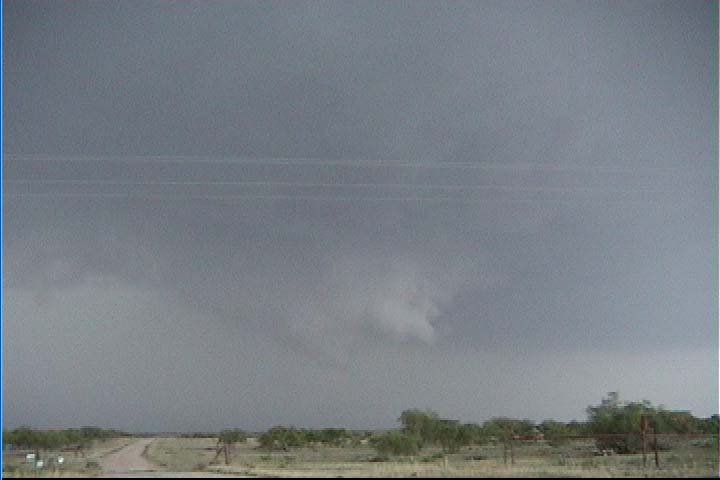 After losing its apparent organization and starting to look more like a shelf cloud (from my perspective), the action area then developed a bit more of a collar shape as I redeployed farther east. A developing tornado was reported by the Doppler on Wheels.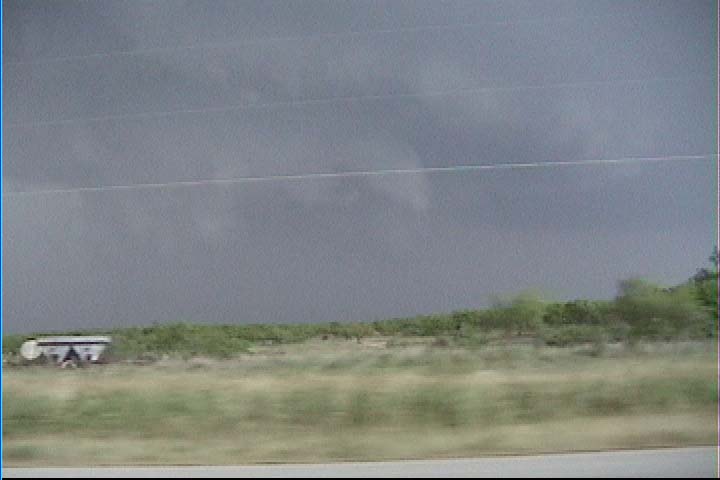 At this point (shown below, in Throckmorton), a tornado was reported about four miles due north of Throckmorton. Video a chaser farther north reveals dust swirling at the ground and a condensation funnel at cloud level. I probably have the condensation funnel in this shot, but I cannot be certain which of the features it is. Most likely, it is to the left of the semi in the picture, or to the left of the tree that is to the left of the semi.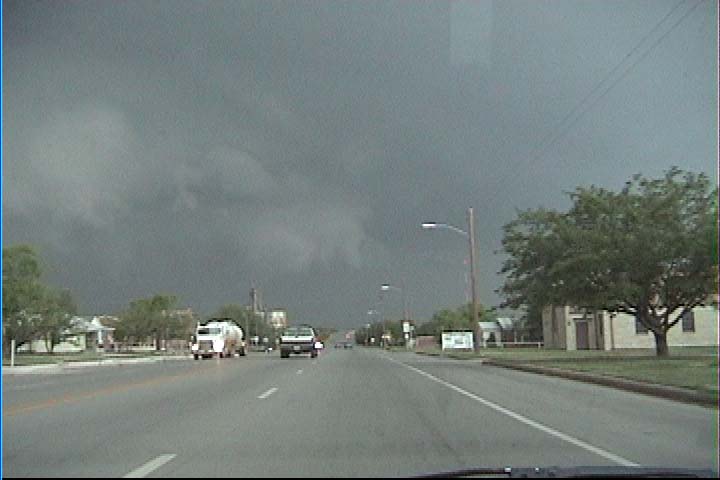 Later, just east of Olney, the storm showed some more interesting features. These were all undercut by outflow. In the first picture (below), I am looking due west. My winds are very light easterly. In the second picture, I am looking southwest at a gustnado-type feature. I am still in very light easterly winds, and very strong northwesterly winds are occurring off to my southwest, behind this feature. The storm would do this sort of thing repeatedly-- throwing out bursts of outflow around the southern flank of a more intense updraft area.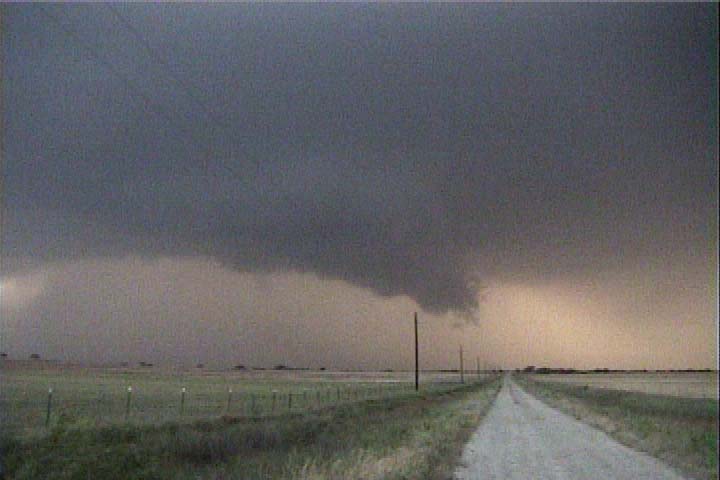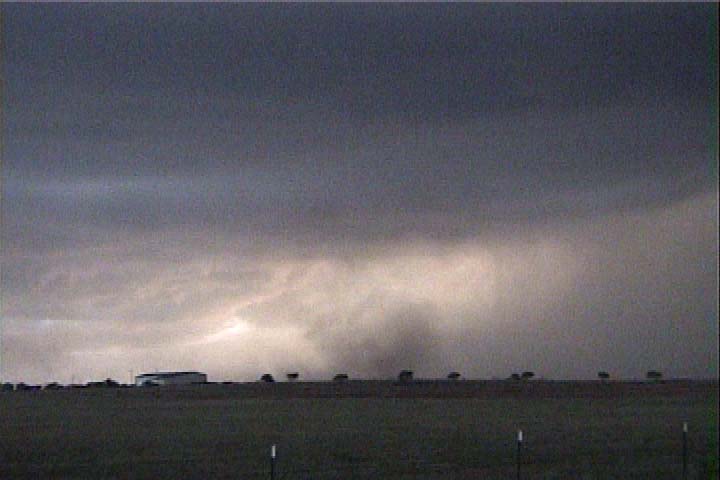 This continued until dark. This is my last video still capture, showing an action area to my northwest. This was all being strongly undercut by outflow.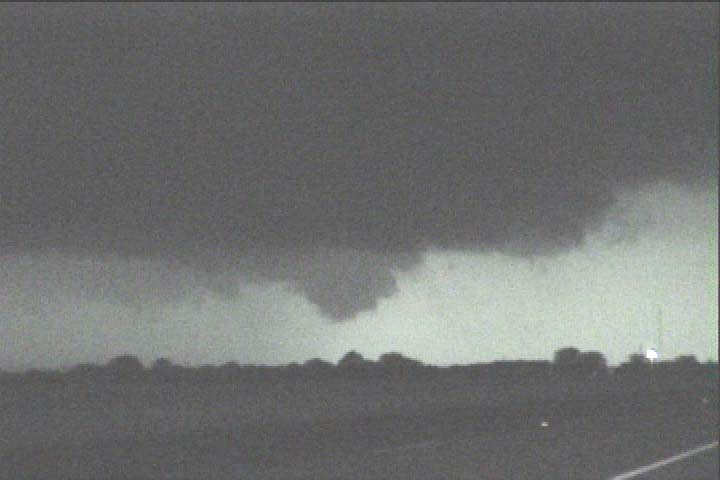 ---