June 15, 2015 Laramie Mountains Storm (Wyoming)
Day 2 of the Tempest Tours Mini Tour B brought a slight increase in mid-level atmospheric flow and ample moisture flowing northwestward into the higher terrain in Colorado and Wyoming. Our goal was to get a little north of the Colorado/Wyoming border where low level southeasterly flow was maximized and would provide for the best deep layer shear with only about 20 knots of westerly flow at 6 km. We enjoyed a rather leisurely lunch in Cheyenne, and just after lunch, a cluster of storms developed north of Laramie. We casually targeted the storms, driving mostly toward the northernmost storm as it would come off the mountains first. That storm struggled while the southwestern cell produced a brief tornado closer to Laramie. The tornado happened just as we decided to drive southwestward toward that cell, but by the time we got there, both the tornado and the storm had dissipated. We turned back northeastward to get on a storm in the middle of the cluster. That cell looked pretty good for a while, but it began to weaken, so we decided to find something else.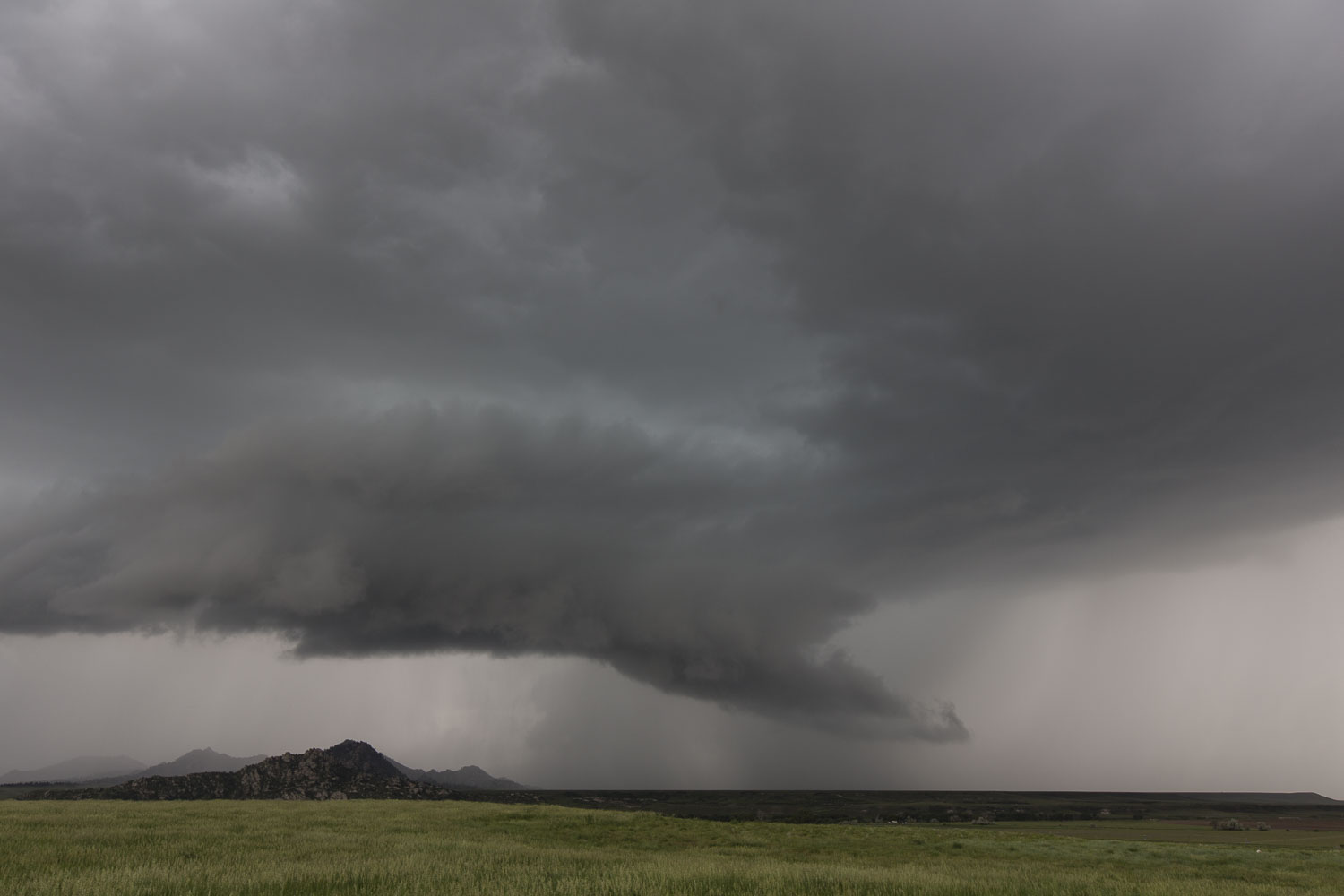 Laramie Mountains storm.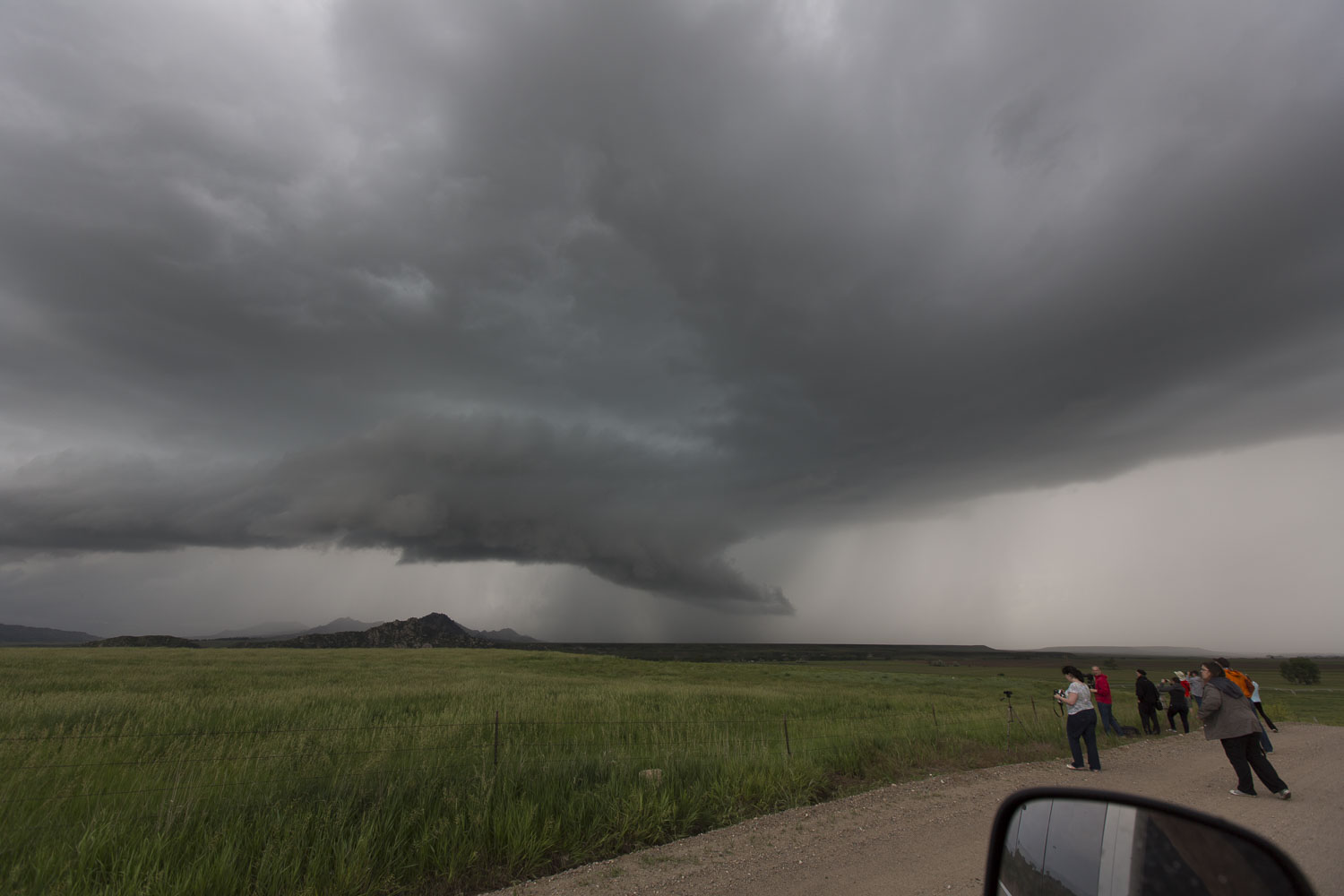 Laramie Mountains storm.
Northward on I-25
Newer storms were developing between Casper and Douglas, so we drove northward on I-25 to target them. Once we arrived, we realized the storm was a left-mover. The updraft was on the north side of the storm, and it was moving away from us. We stopped at a parking area on the side of the interstate and watched as it drifted away. We returned south to Guernsey to stay the night and be in position for the next day of chasing.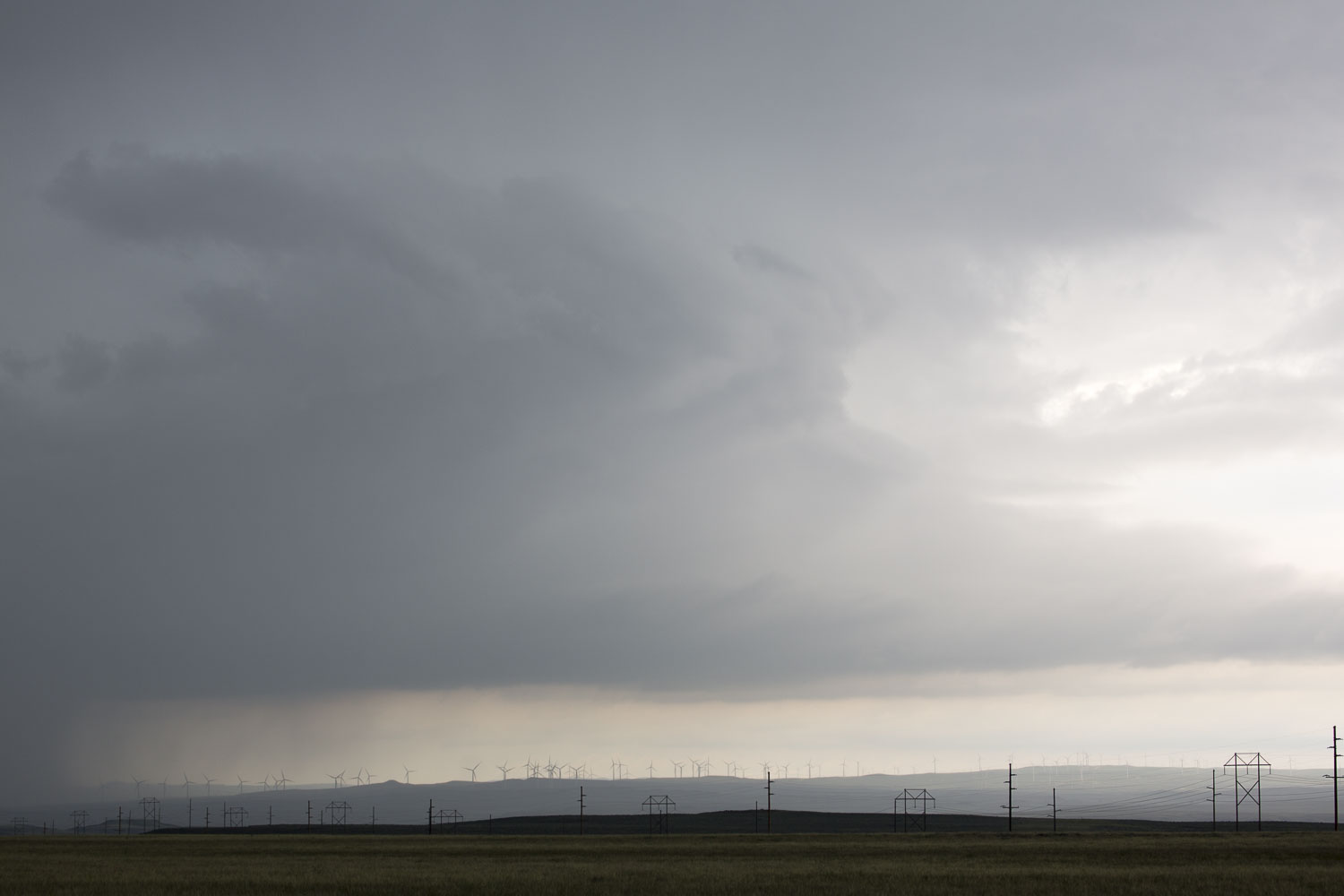 Left-moving storm west of Douglas.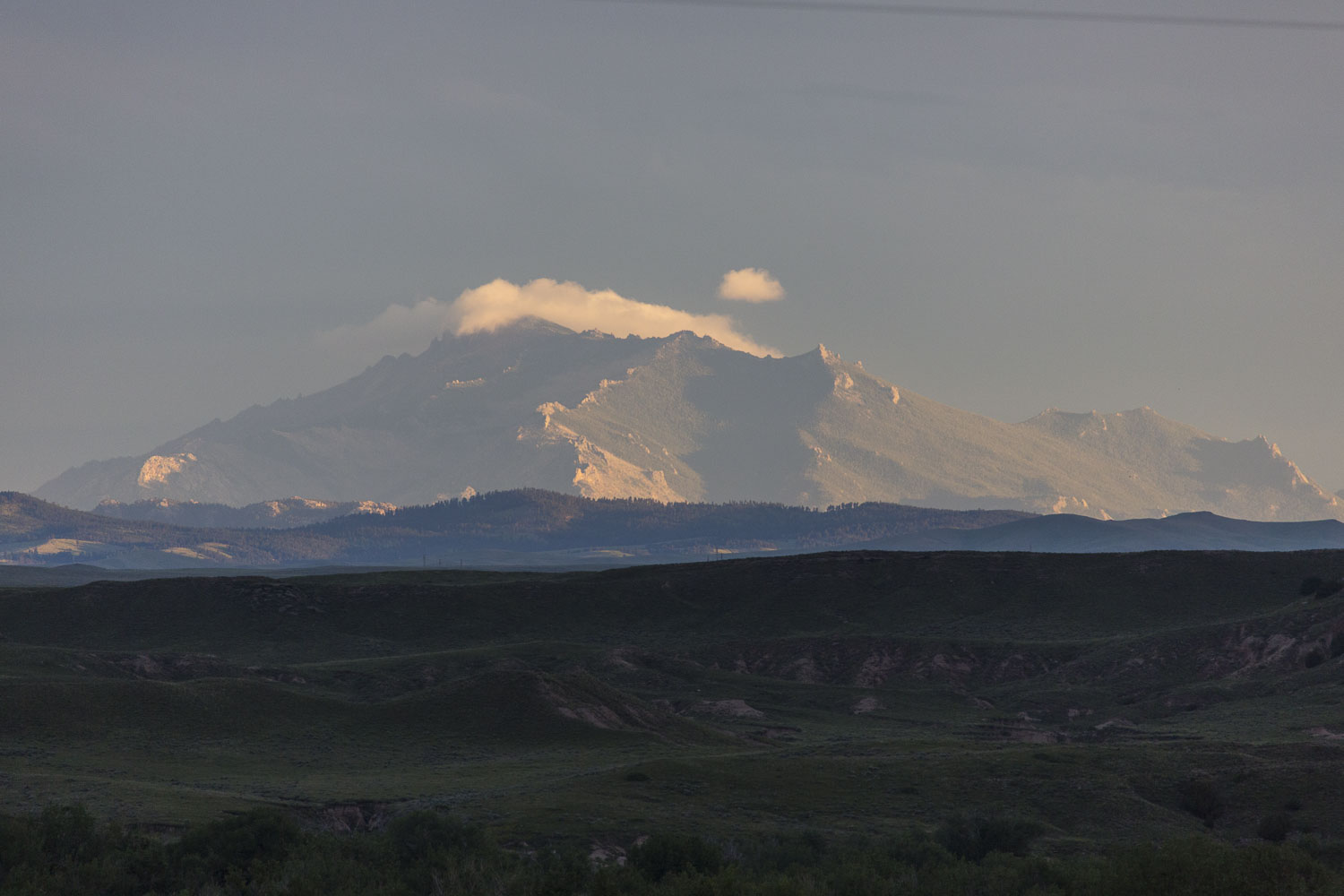 Laramie Mountains at Sunset.
Back to Storm Chases | Home