Western MN - July 27, 1999
This day, Scott Woelm and I raced off to the northwest on I-94 for likely development near the Wheaton, MN area (at the western border of the state). The thunderstorms developed early (around 1:30 pm) and retained supercellular status until we got to them. Then, our tornado-warned cell died and storms to our south became more outflow dominant. Racing southeast at up to 60 mph. Shaun Kelly stayed barely in front all the way down MN Hwy. 9 to Willmar.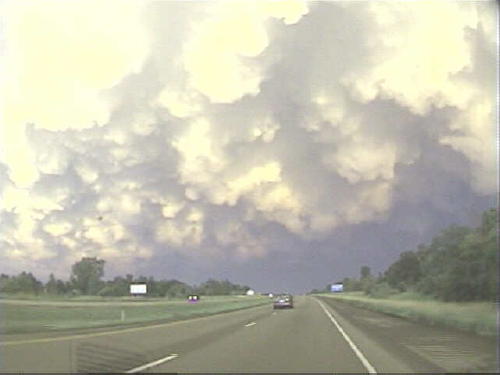 Coming back home, between Monticello and Rogers on I-94.
---