August 12, 2012 Storms, North Central Minnesota
This was the first chase in the new car for me. I guess I don't plan to have a habit of chasing in this particular car as I do not want to face the prospect of hail damage, but I wanted to find out what it felt like to chase with electric vehicle range. Well, it was indeed limiting, but I still saw some interesting stuff.
First Target
The first target was a supercell that was moving southeastward toward the Walker area. It looked like it would continue onward to the Brainerd area. There were some pretty large hail reports with it, so I wanted to make sure I was well in front of it. I headed southeast to Remer and then considered dropping south on 6 and west on 210, but it did not look like I would make it in time (or at least the margin of error was too small for my liking. Instead, I went west and picked my way between storms in a weaker part of the line. I got to Walker after the first line had passed. I decided to recharge for a bit.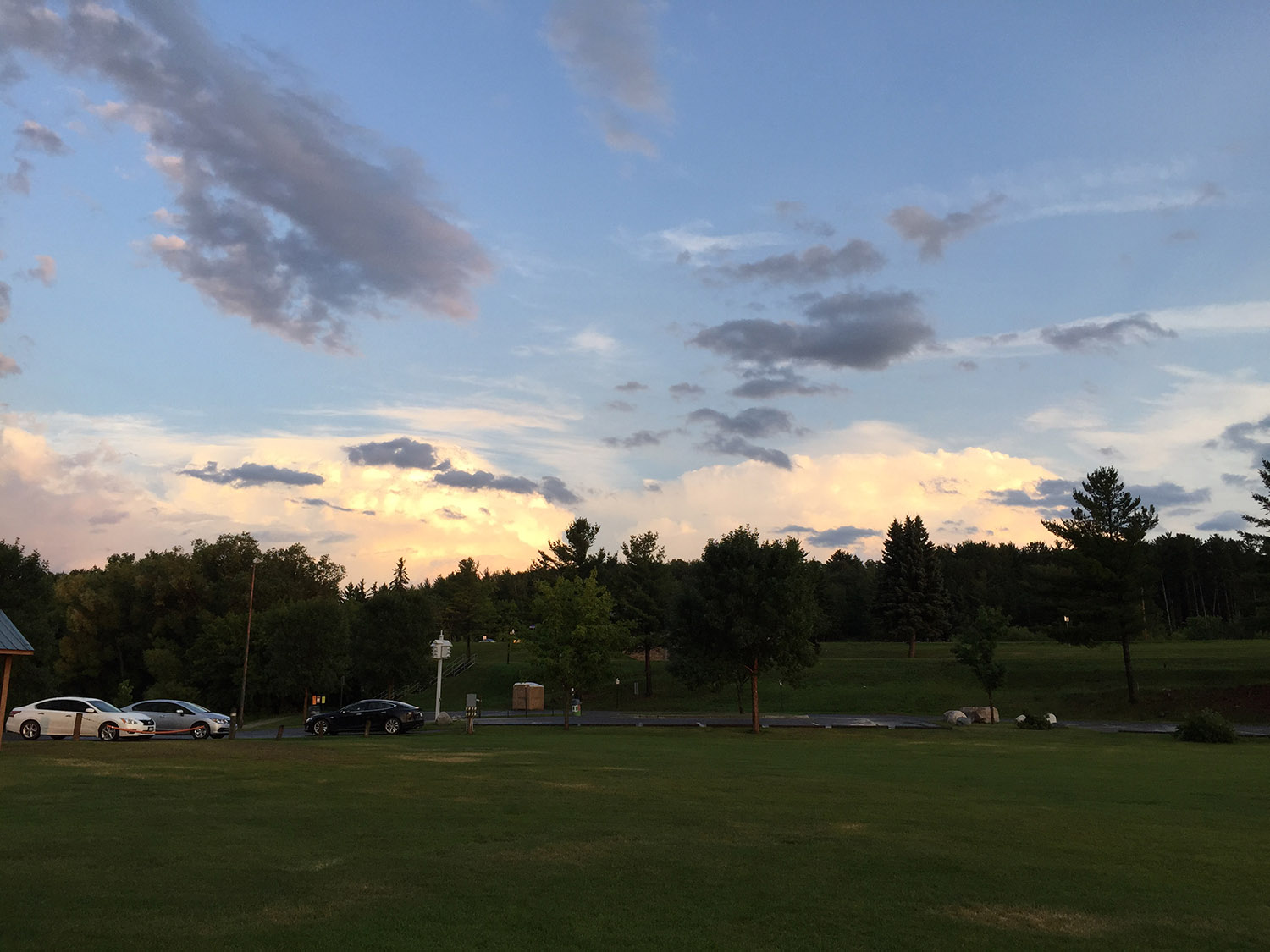 Storms viewed from the city park in Walker.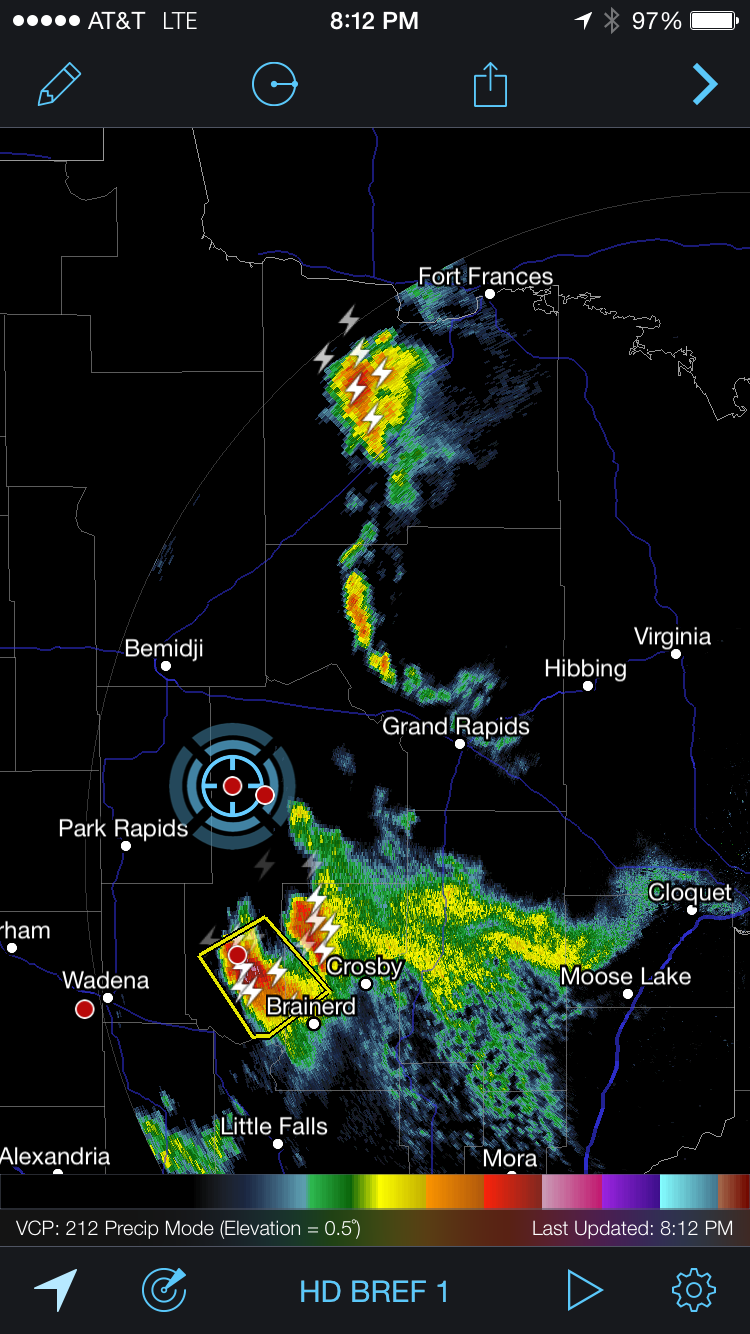 Radar view of the storms as I was in Walker.
There were other cells coming into far northwestern Minnesota, and these cells actually looked a bit better. I did not have enough range to get there and back home, and no fast charging options were available. I drove in that direction, however, and as I did so, more storms developed. I had a few scattered storms around me as I snapped some lightning pictures.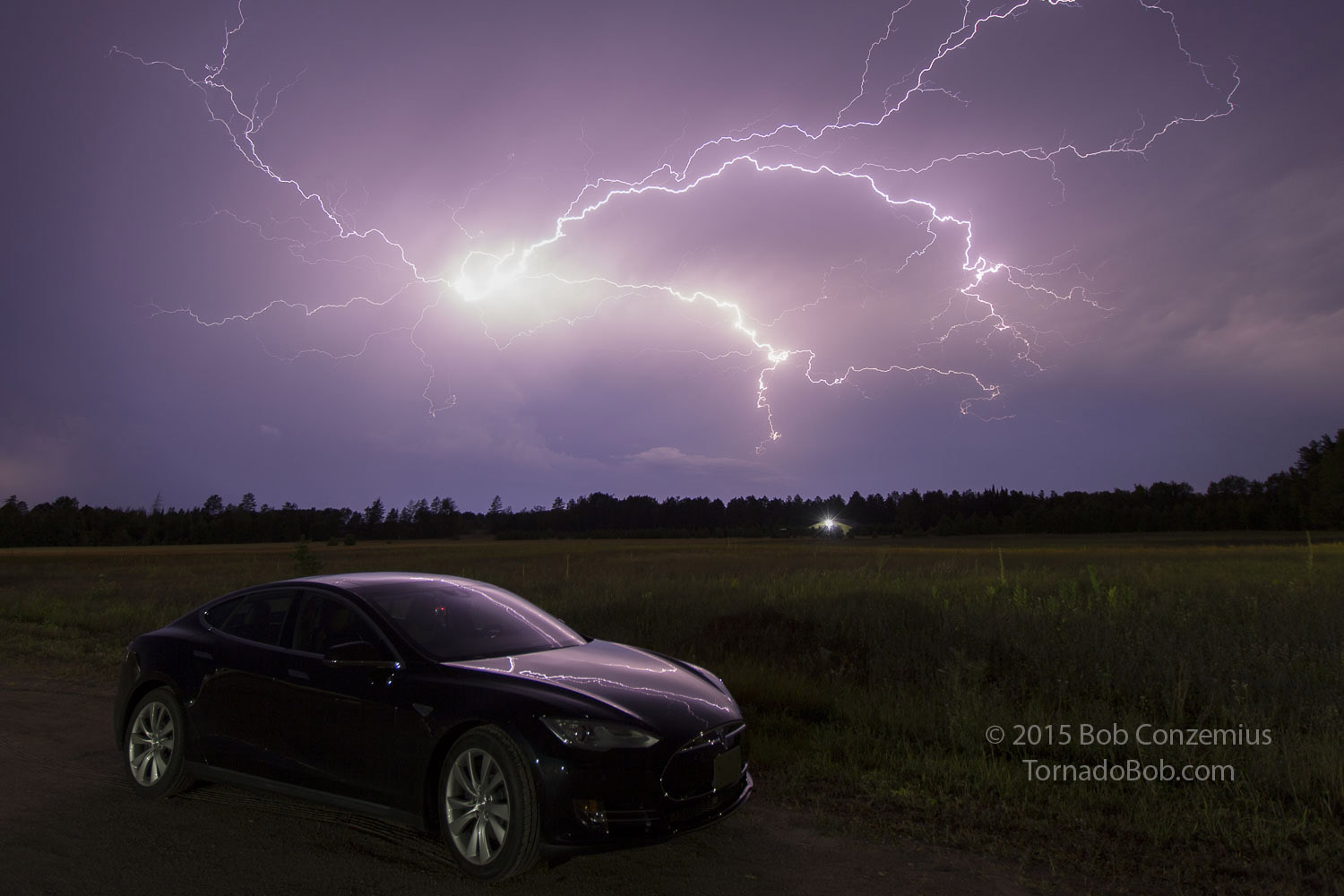 Lightning on the west side of Bemidji.
I checked the solar wind conditions and found it would be worthwhile to go northwest and pick a spot between departing storms were I would find clearing skies and be able to shoot auroras. I got my lucky strike near Tenstrike. I continued northwest and picked a spot just west of Blackduck to shoot auroras and thunderstorms. Additionally, the Persseid meteor shower was at it's peak! I was able to take in all three and got some decent pictures.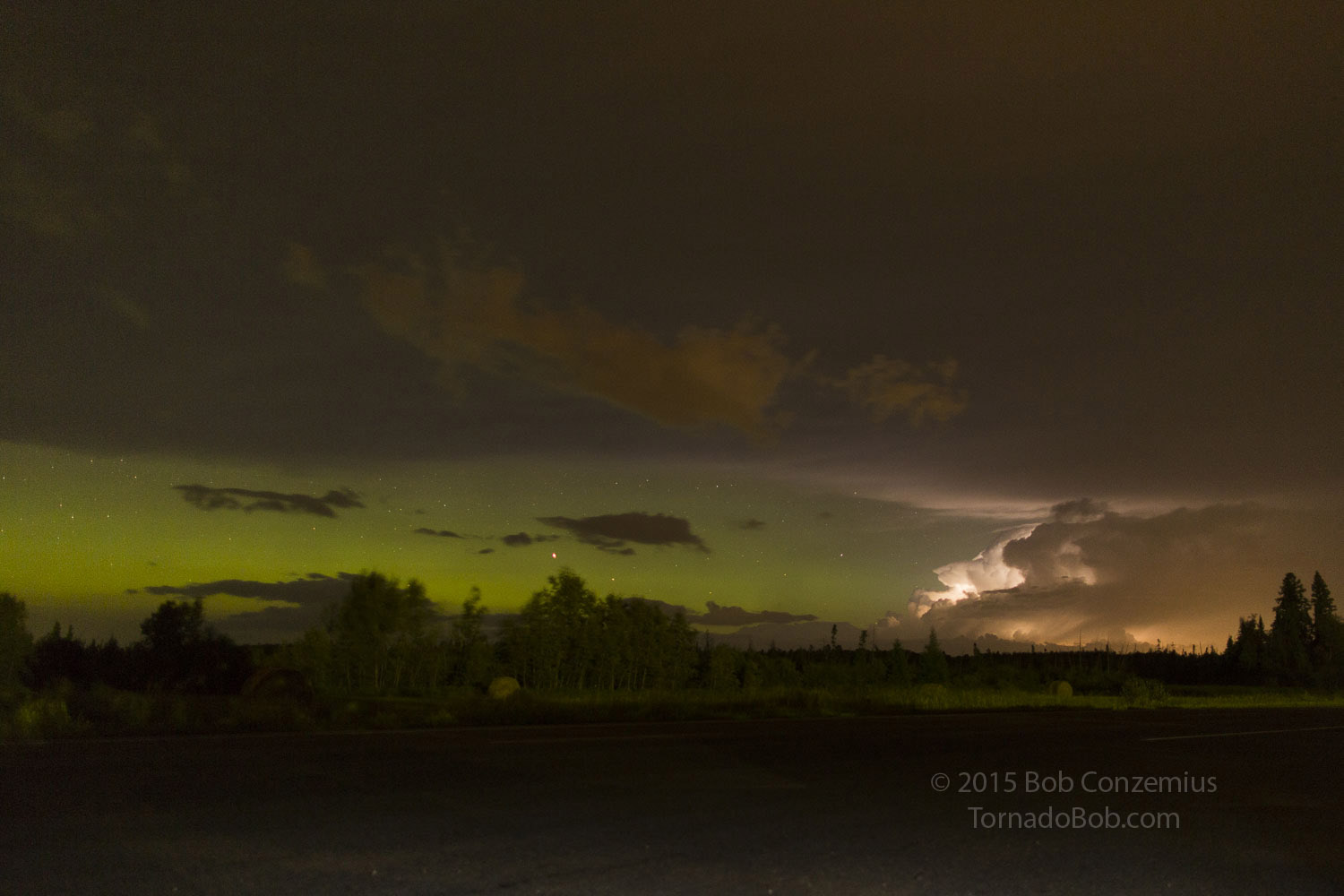 Intracloud lightning in a storm to the northeast and auroral glow in the clear skis to the north.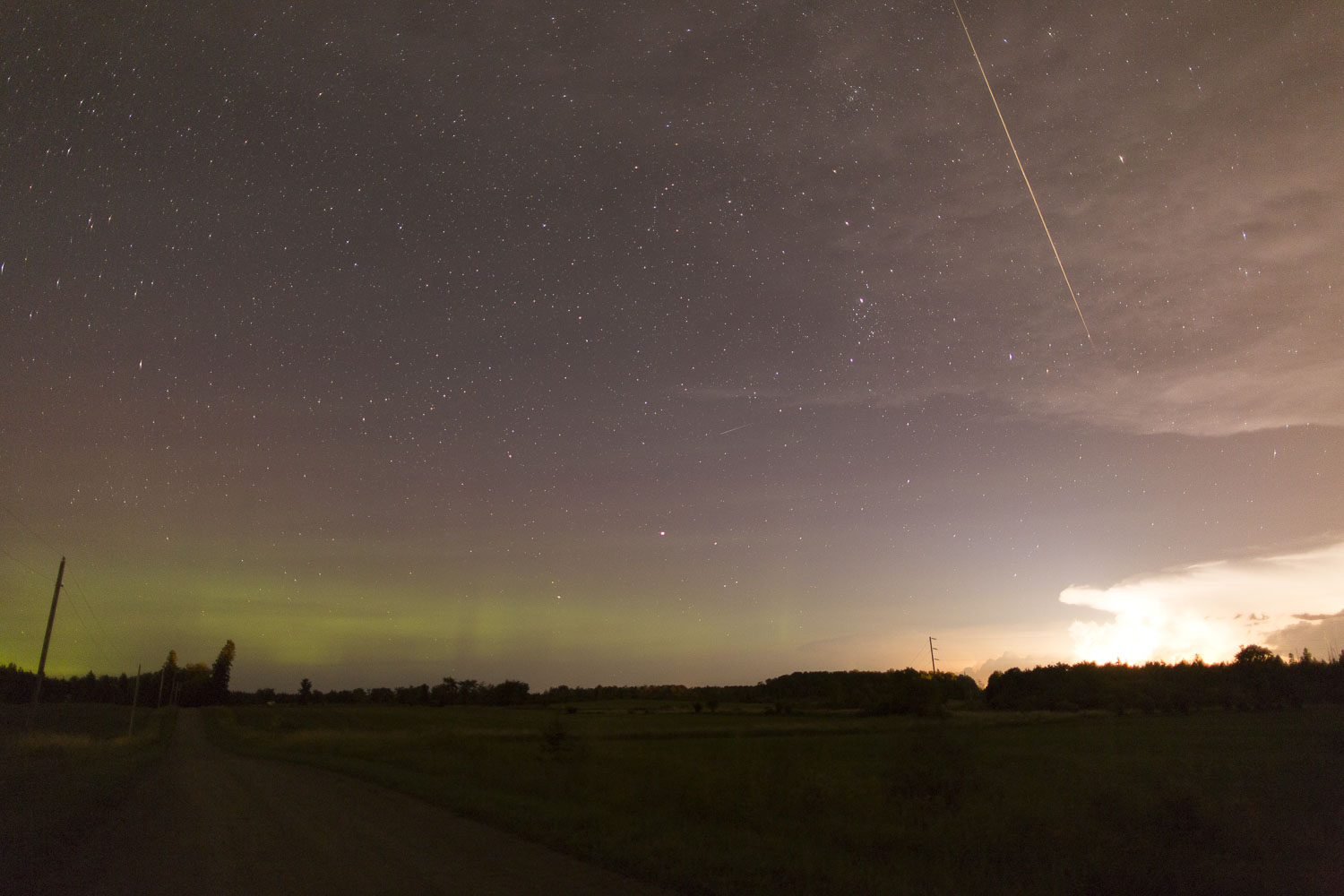 Big meteor, bright lightning flash, and dimmer auroras.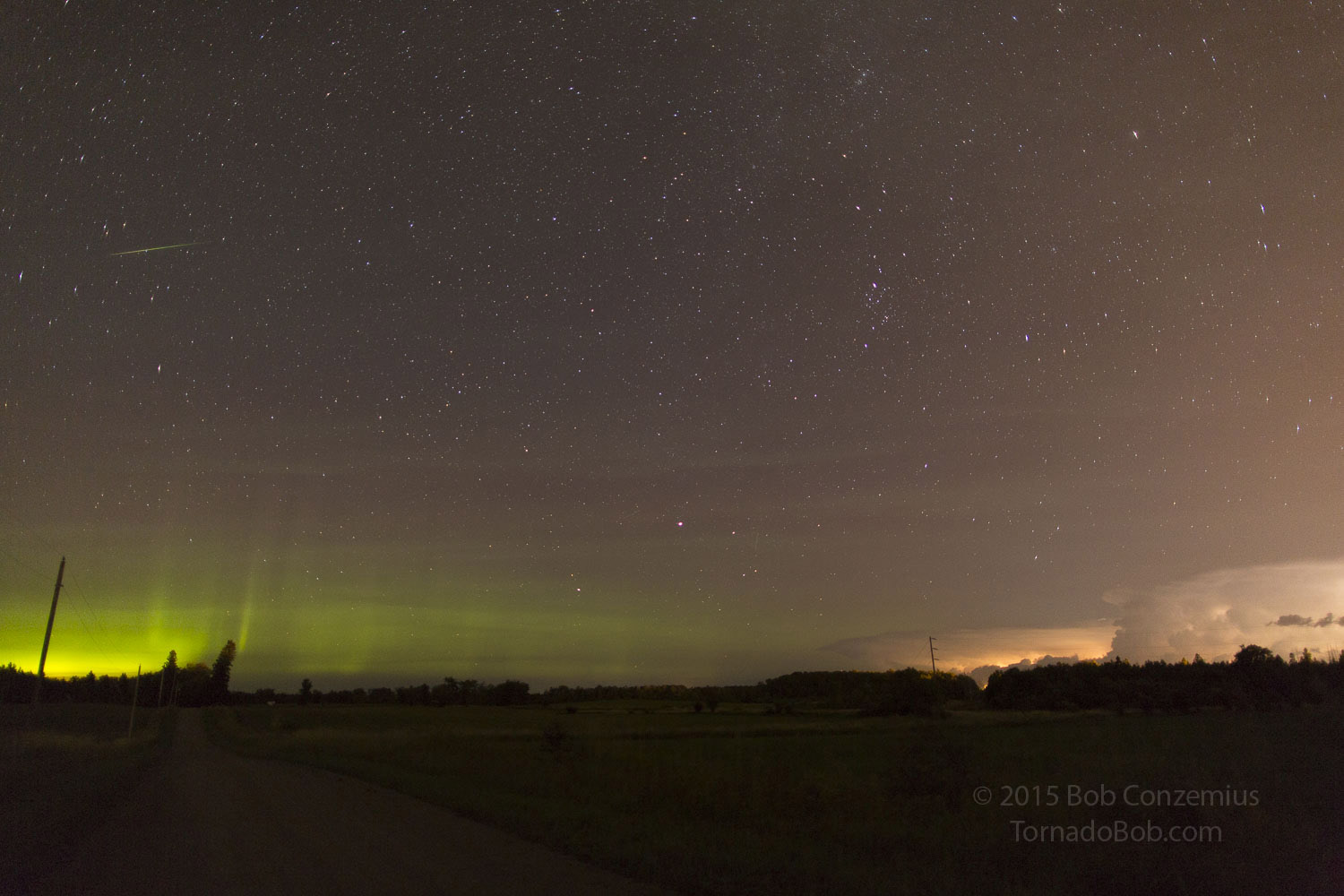 Auroras are bright, but the thunderstorms are dimmer, and the meteor trail is shorter.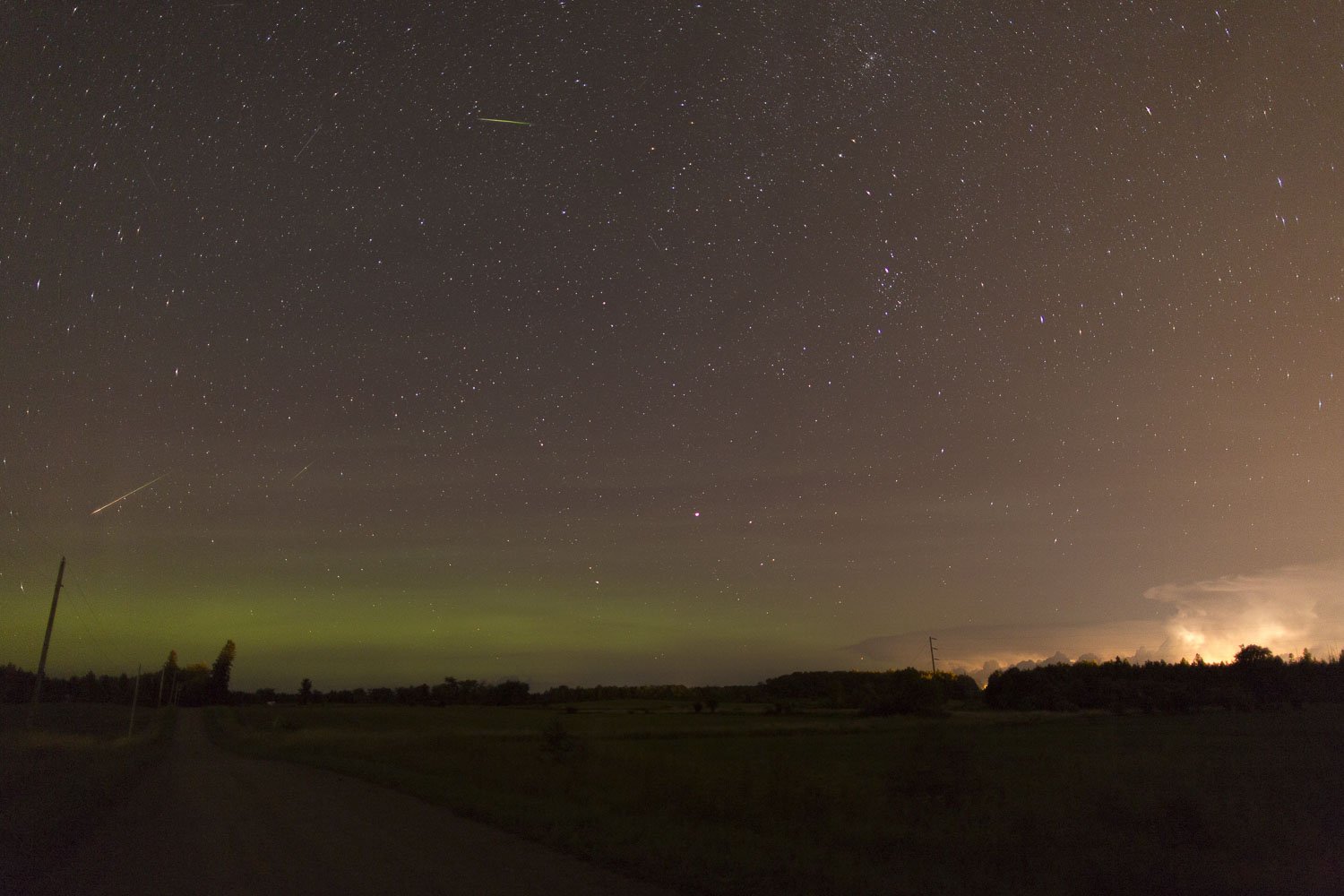 I got about four meteors in one shot.
Back to Storm Chases | Home