June 15, 2015 Severe Storm near Sterling, Colorado
This was Day 1 of Tempest Mini Tour B. I spent an hour or so giving the guests an orientation at the base hotel, and then we headed northeast on I-76 to pass some storms in northeast Colorado and hopefully end up on some stronger storms in north-central Nebraska. The other van had started the day in Lubbock, Texas and was too far away to get to the same area we were chasing, so we would have to meet up tomorrow. There was almost no deep layer (0 to 6 km) shear, so I was not expecting to see a whole lot of severe weather.
Change of Plans
As it always goes, the storms in northern Nebraska did not quite materialize. The storms we passed by in far northeastern Colorado became a bit more organized as a non-severe MCS that provided a nice shelf cloud and excellent lighting to the guests in the other van who were coming north. We ended up with a severe storm near Sterling and drove through some 1" hail. We did target some storms that were just north of Ogallala, Nebraska, but as we approached that town, the storms weakened and did not appear worthwhile to chase. We made dinner plans and checked into a hotel there, and the storm reintensified a little bit, but it never got severe, and it dissipated just after sunset.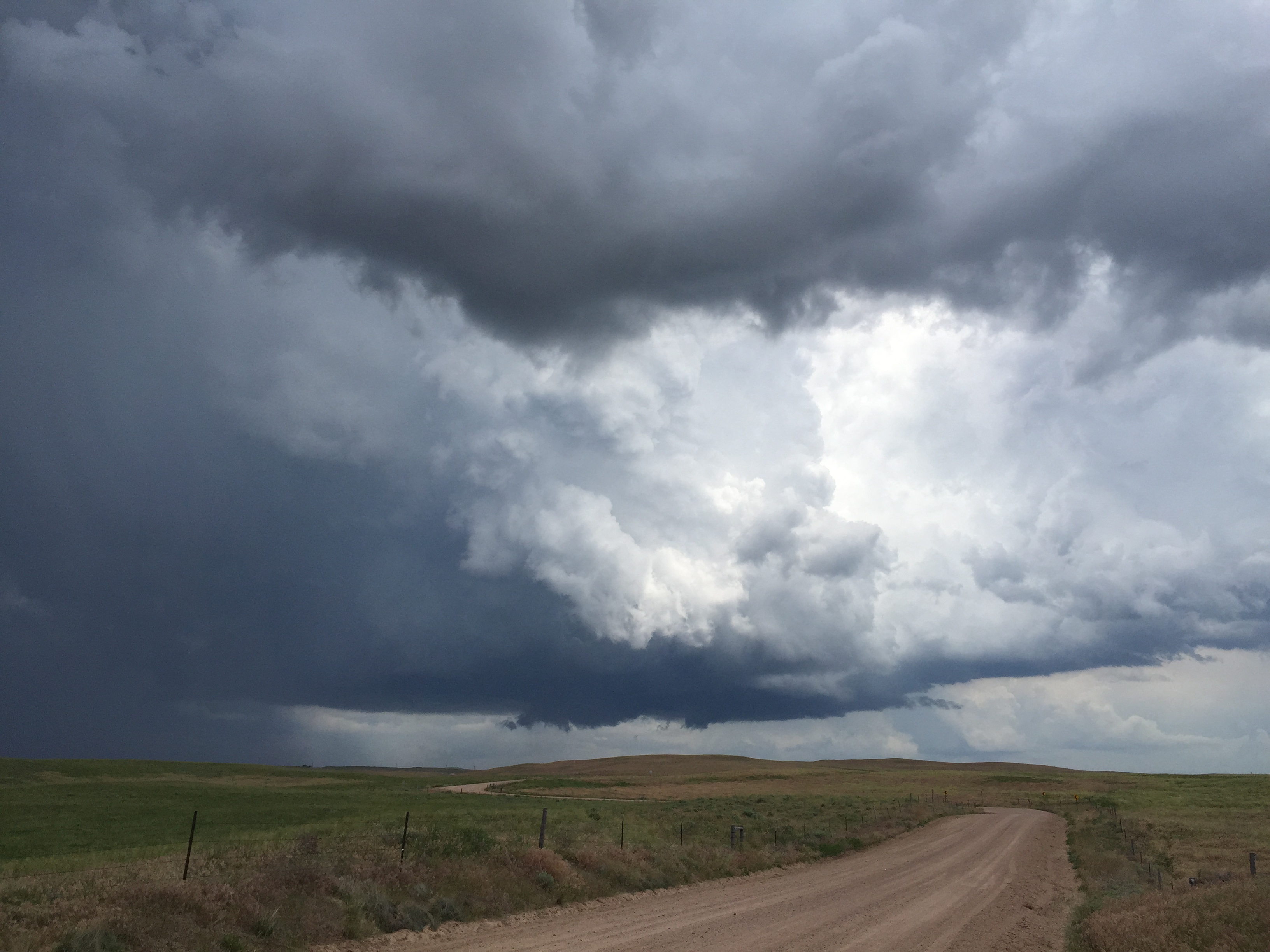 A hail-producing storm near Sterling, Colorado.
Back to Storm Chases | Home