August 24, 2014 Severe Storm, Longville, MN
The atmosphere was pretty ripe for some convection this afternoon with CAPE approaching 3000 J/kg, strong deep-layer shear, and some decent turning of the low-level winds. The temperature/dewpoint spread at the surface was pretty small, and these conditions usually are favorable for tornado-producing storms. I didn't get that today, but farther south, there was a tornado. I guess I liked the shear a little bit better north, and when the first storm developed, that only confirmed my target. Later, when the southern storms developed, my storm got a little weaker.
Longville
The storm was really less than an hour from home. I first arrived in close proximity to the storm when I got to Longville. Because of the trees and generally cloudy skies, I could not see the updraft base. I tried going southwest from town, but that yielded no clearings in the trees to see the storm, so I headed back northeast back to Longville.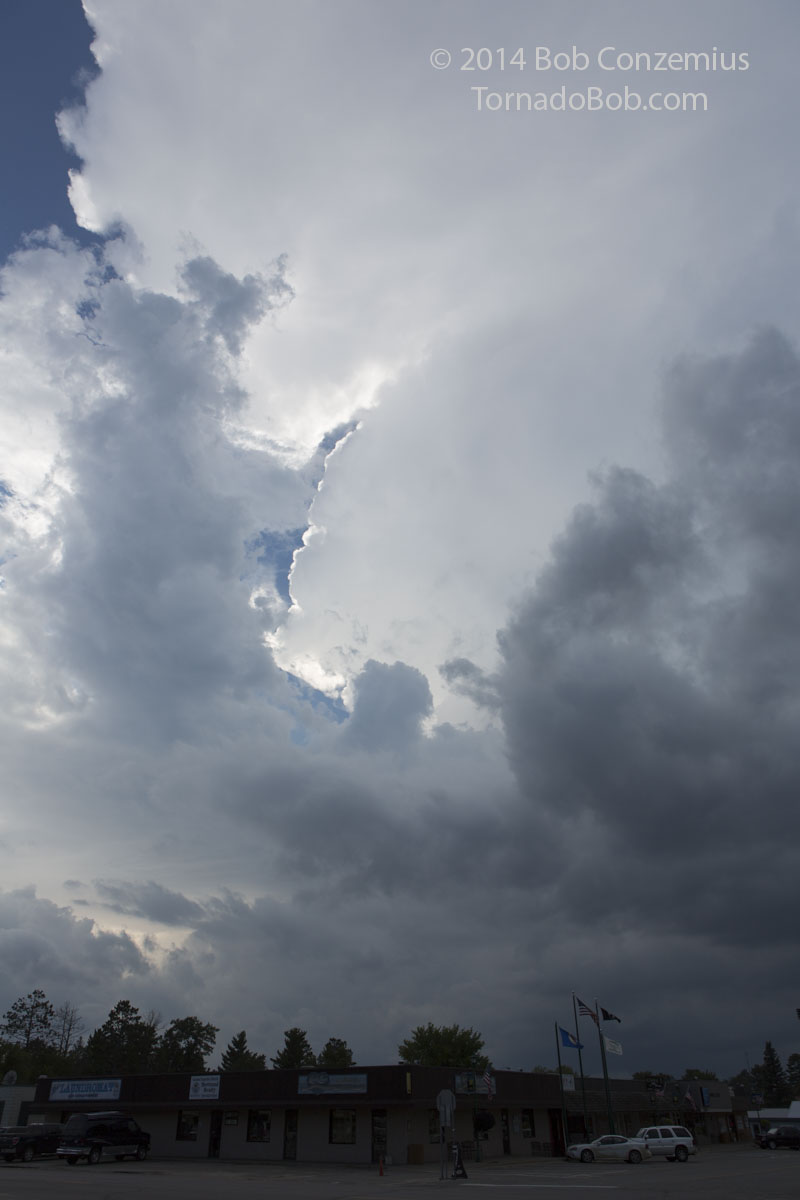 Storm as it appeared from downtown Longville.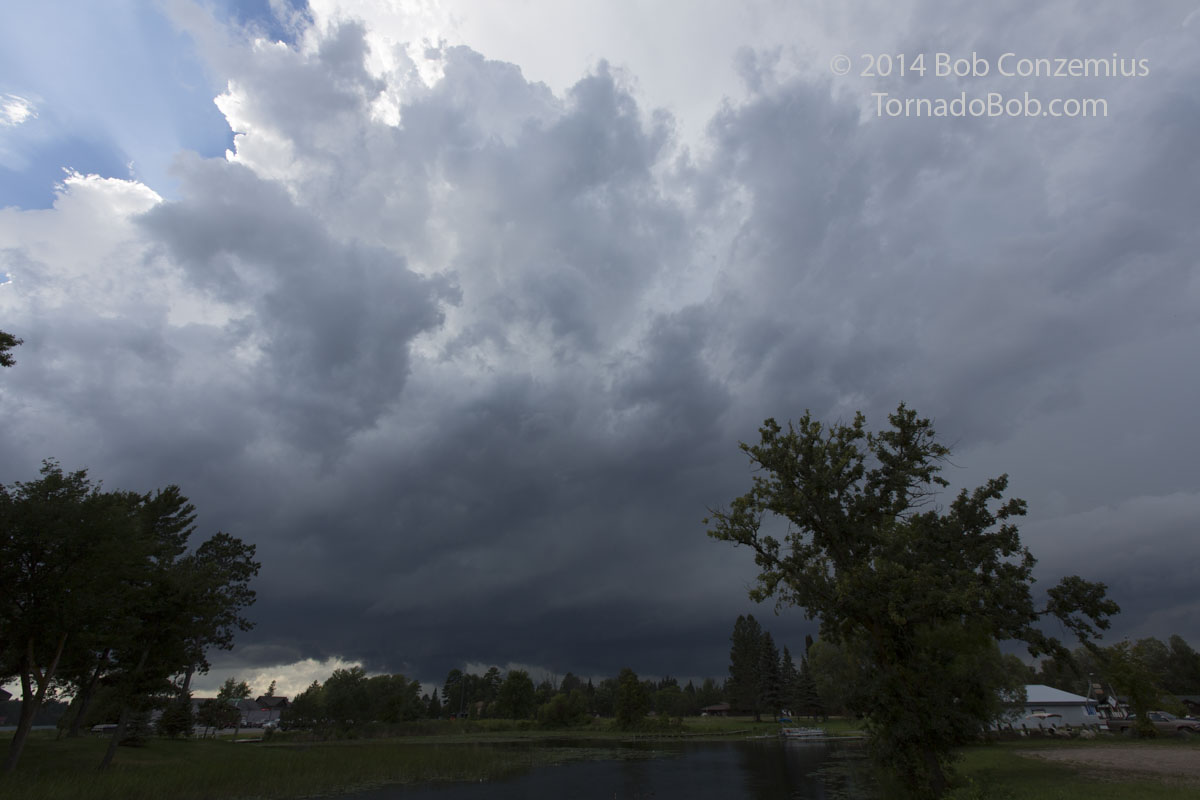 Back in Longville after failing to find the base farther southwest (too many trees).
There was a wall cloud with the storm. It was severe-warned at the time, and it had a little bit of an inflow tail as well. I drove back north on County 84 to the next available clearing. There, I was able to look at the storm for a couple minutes as the wall cloud started to rotate, and the storm looked like it had at least a small chance to produce a weak tornado.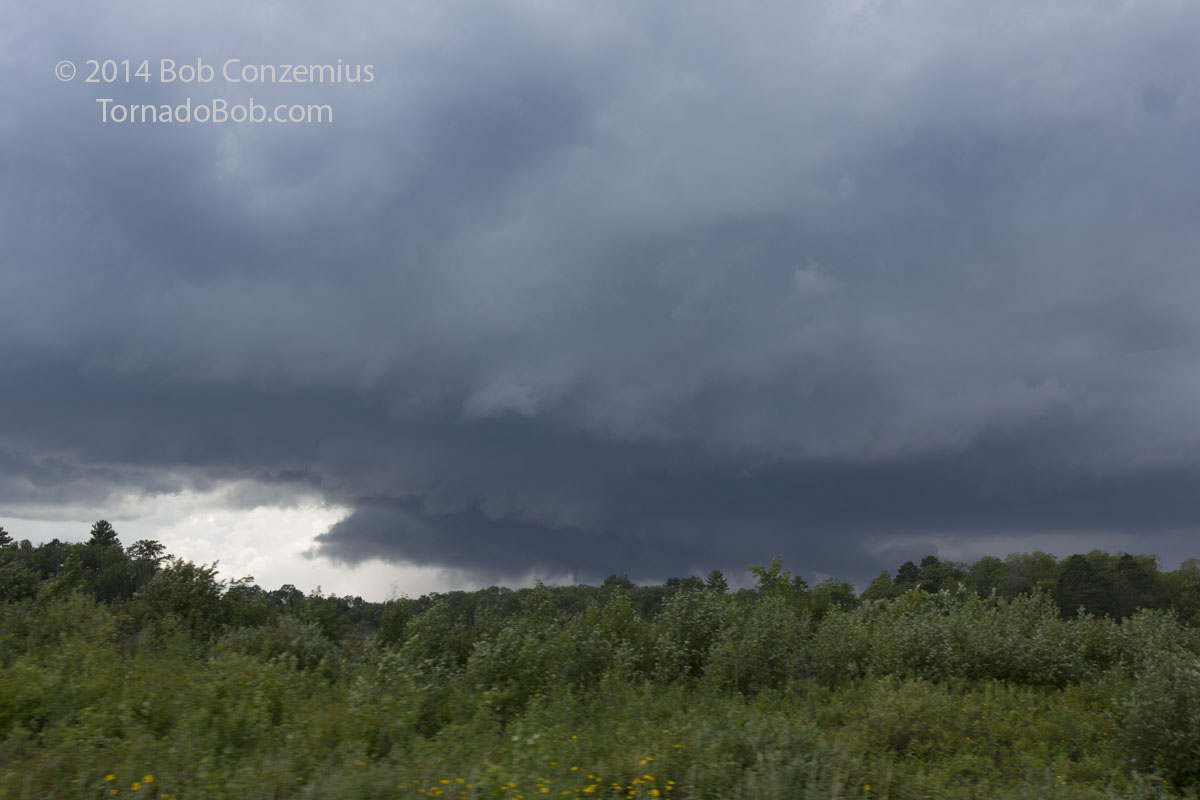 Wall cloud on County Road 84 north of Longville.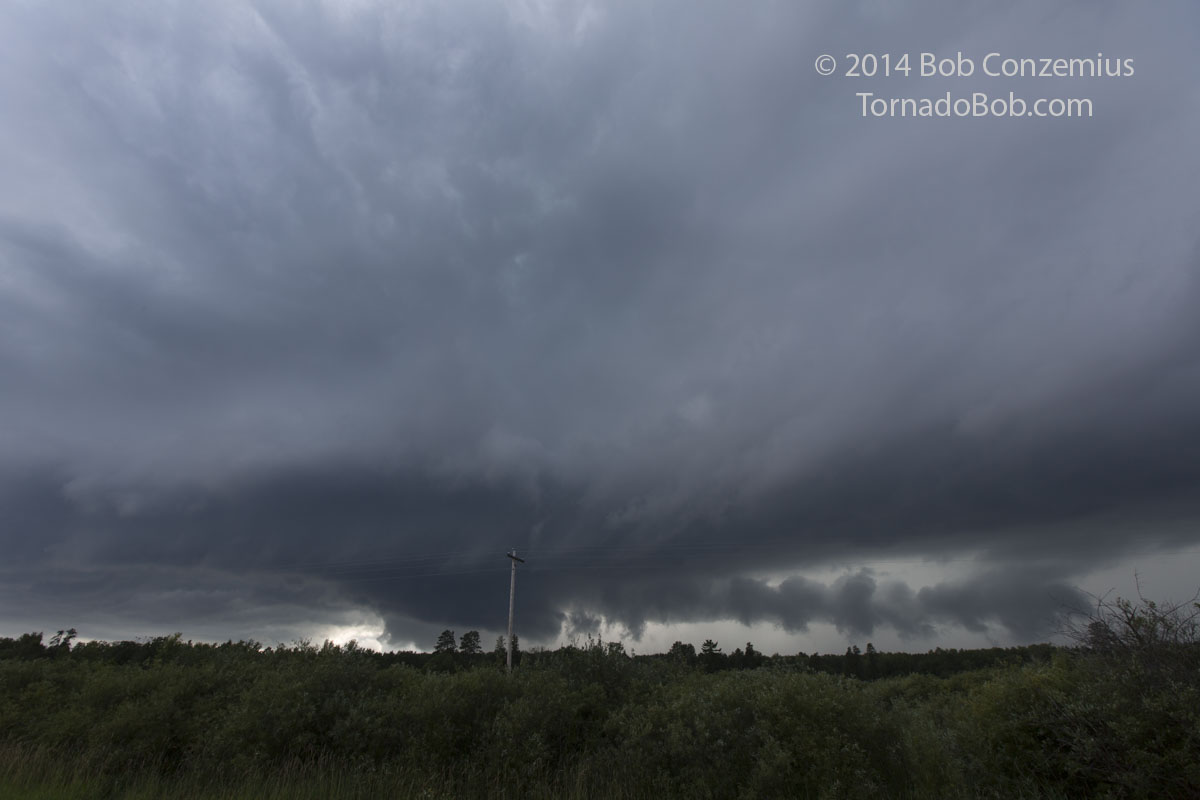 There's a bit more upward vertical motion now, about a mile south of MN 200 and Cass County 84.
I had to move before it got its act together, and by this point, the storm had really peaked in terms of its intensity. The structure started to look a little weaker after this, but I did see some nice lowerings, and the low LCLs and cloud bases cut with rear flank downdrafts made for some nice photography.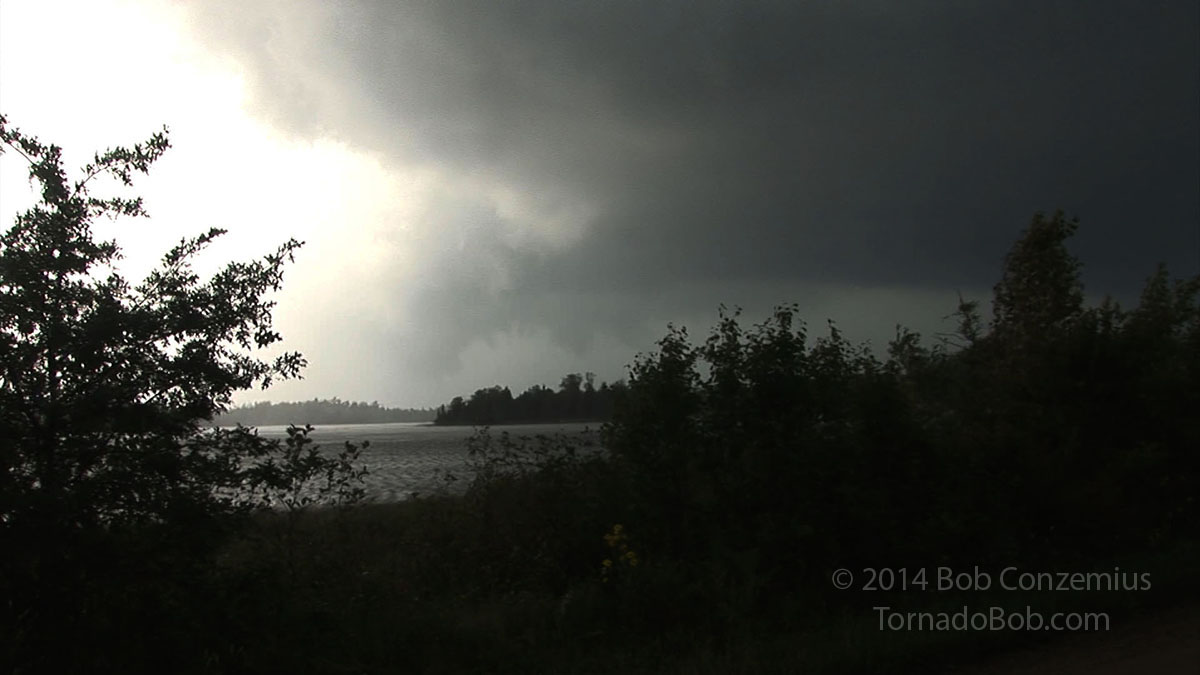 On County Road 53 between Longville and Tobique, on Portage Lake.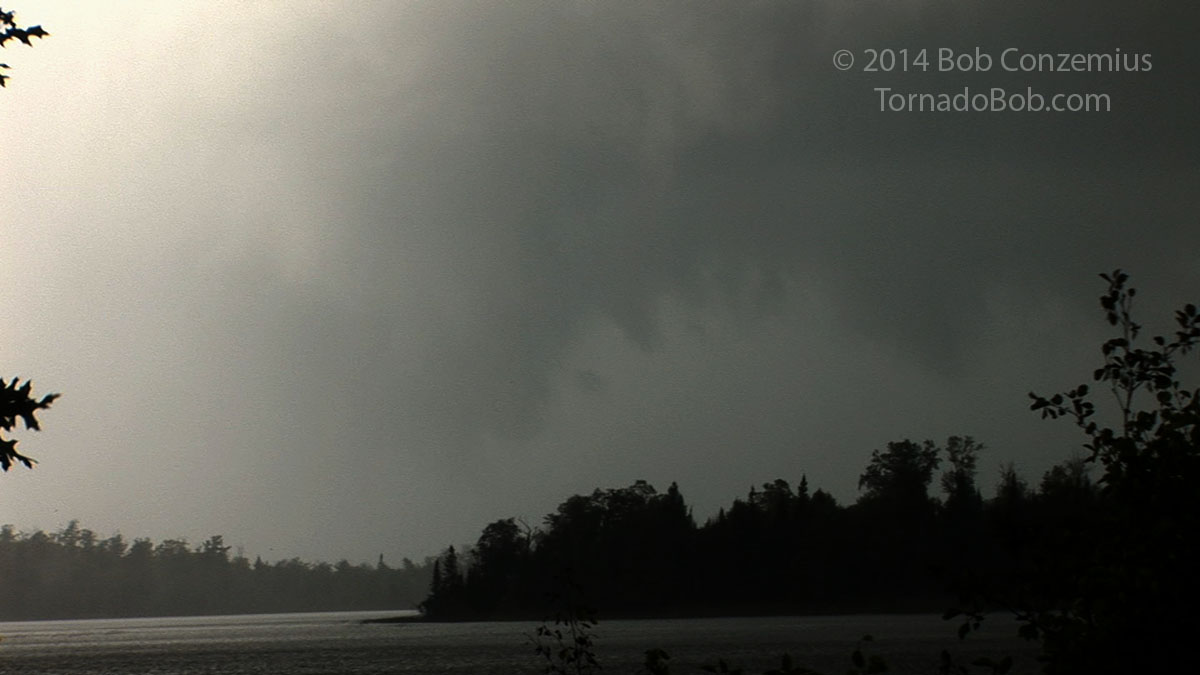 Zoomed in on the action area over Portage Lake. It's at the center of the mesocyclone, but I didn't really notice any rotation.
From this point on, the storm started to weaken, so I decided to target stronger storms to the south. They, too, weakened, and, with no other storms in range for me before sunset, I ended the chase.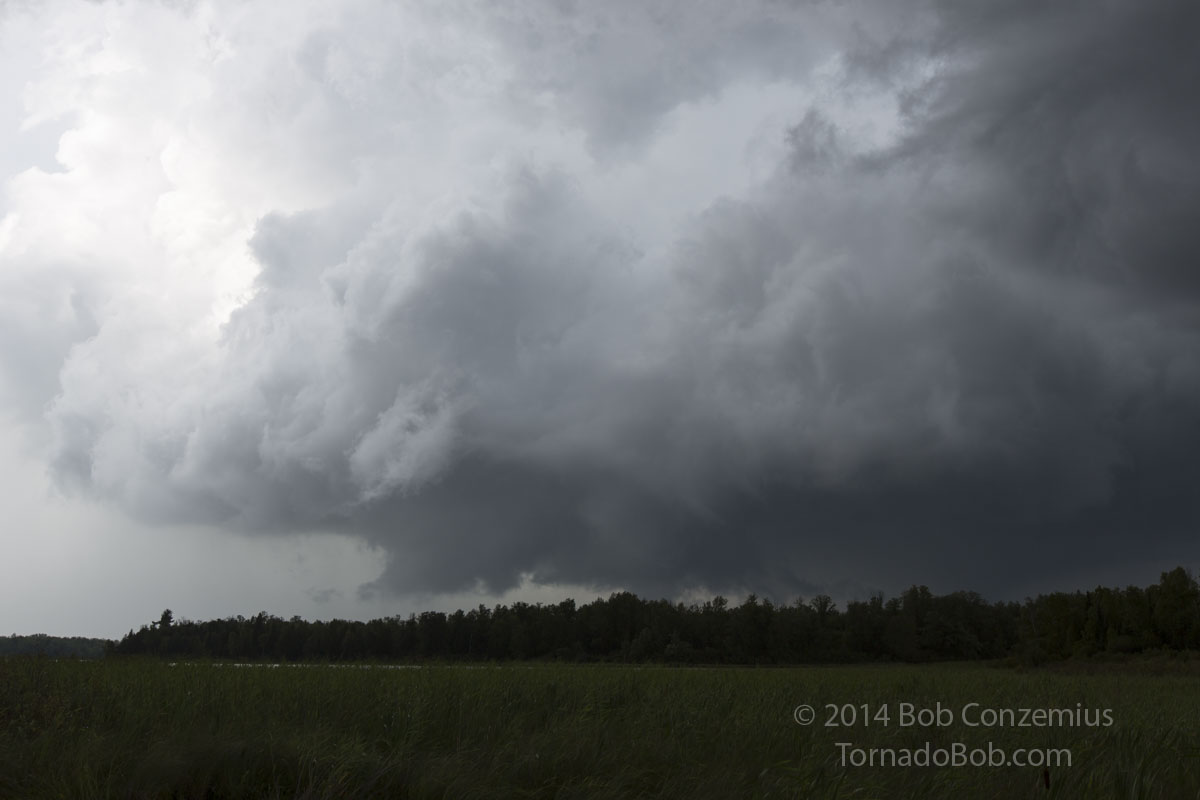 Action area as the storm starts to weaken over Swift Lake, Tobique, MN.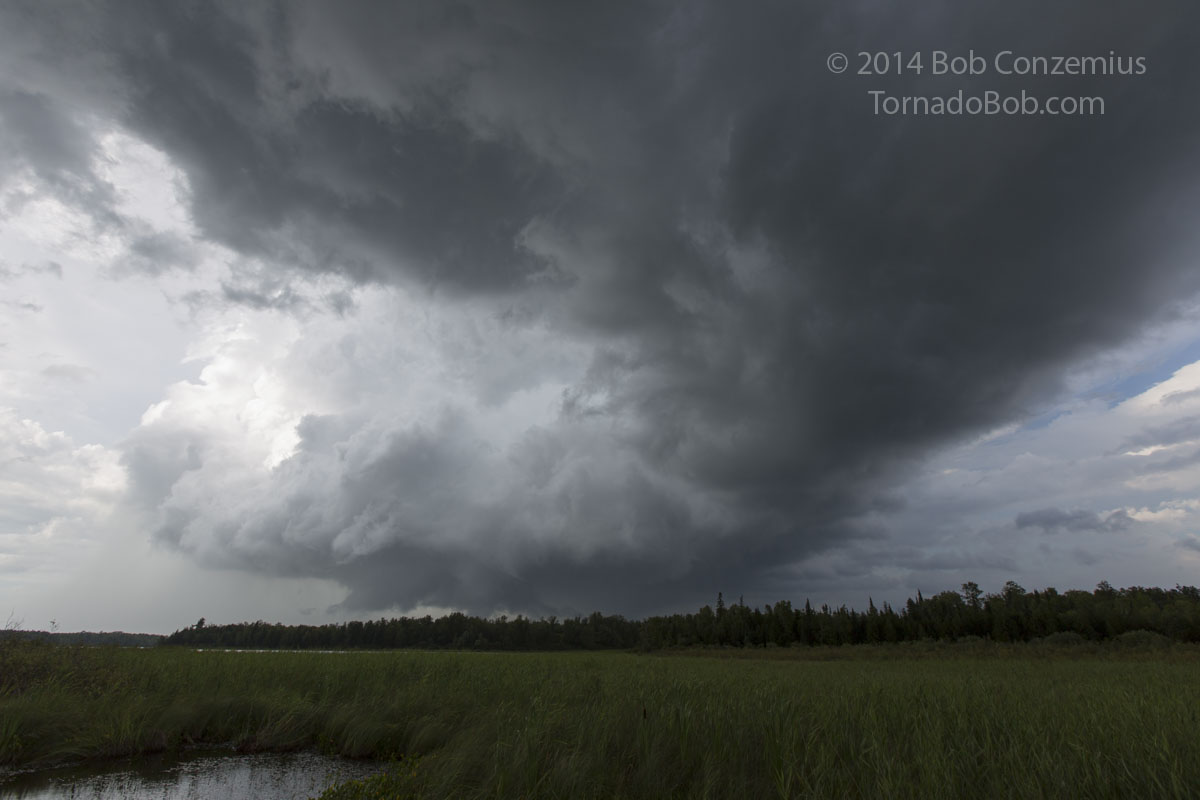 Wider view with RFD gust front.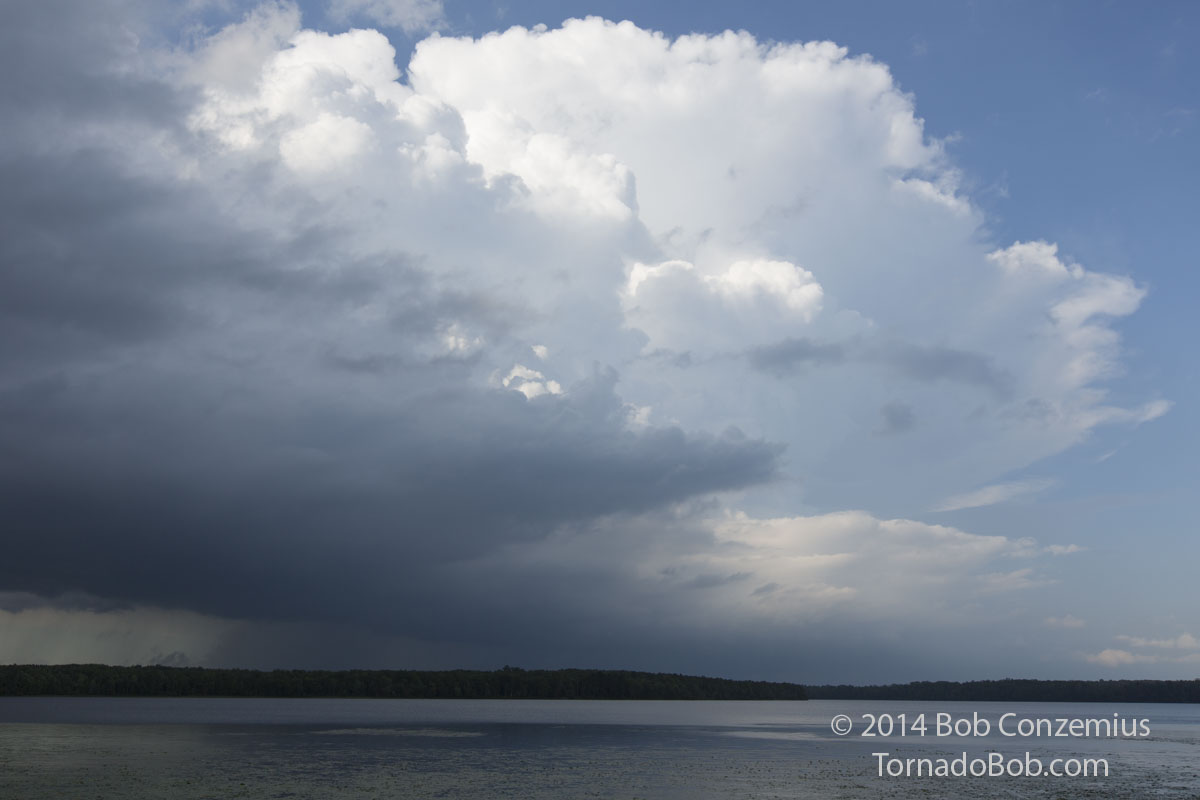 Looking back northwest over Little Sand Lake near Remer.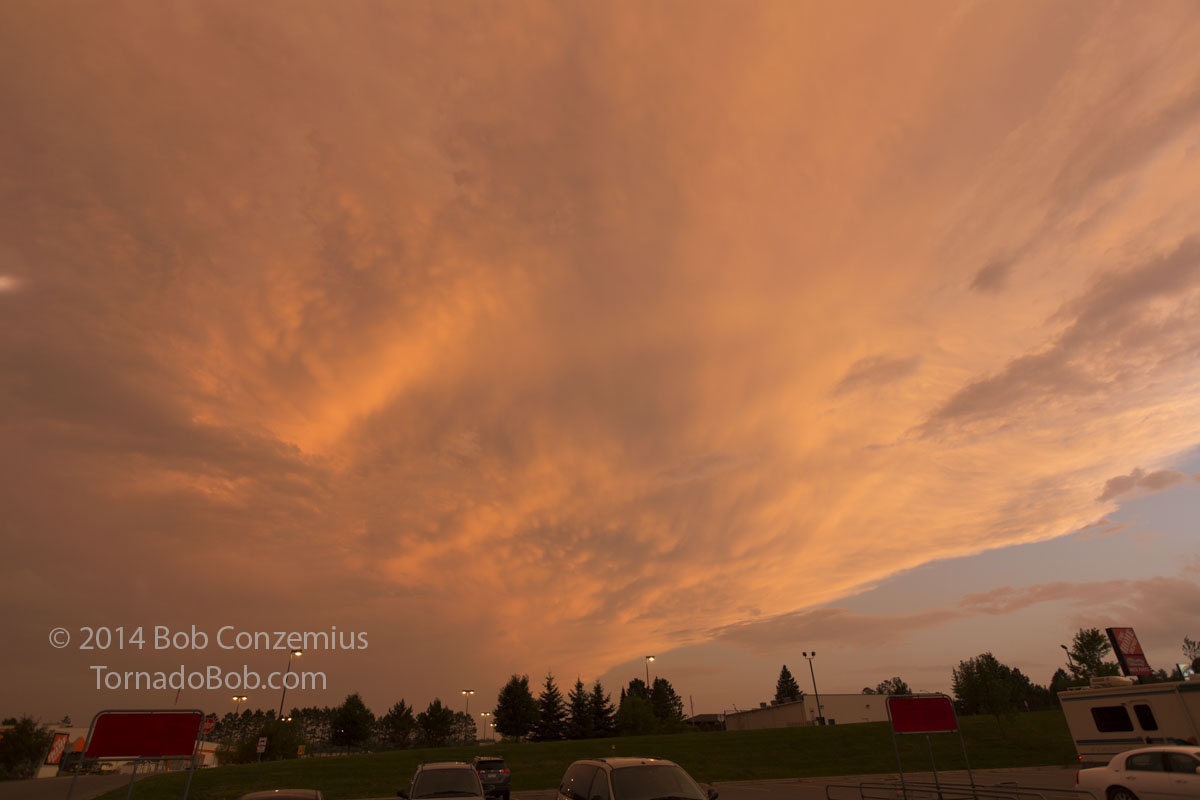 Sunset in Grand Rapids.
Back to Storm Chases | Home