Deer River, MN Storm
July 27, 2006
Here is a storm near Deer River, MN that looked interesting on radar just a few minutes before these pictures were taken. Two other interesting storms this day were in northwestern Minnesota near Thief River Falls (produced tennis ball size hail) and an isolated storm over Dawson, MN (produced a tornado).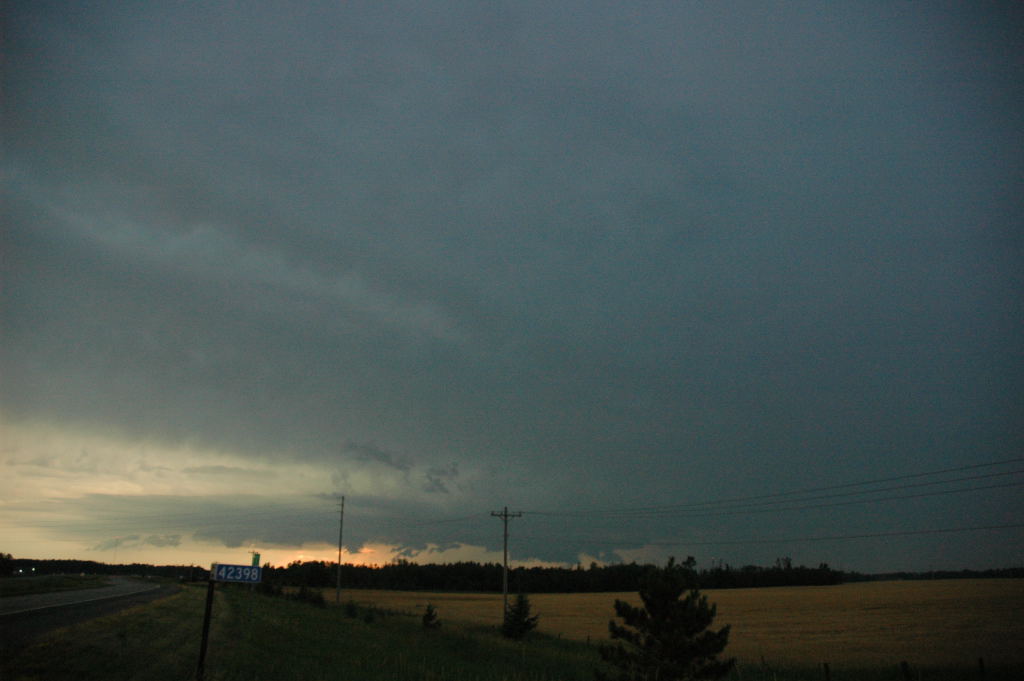 View of to the west-northwest from just east of Deer River.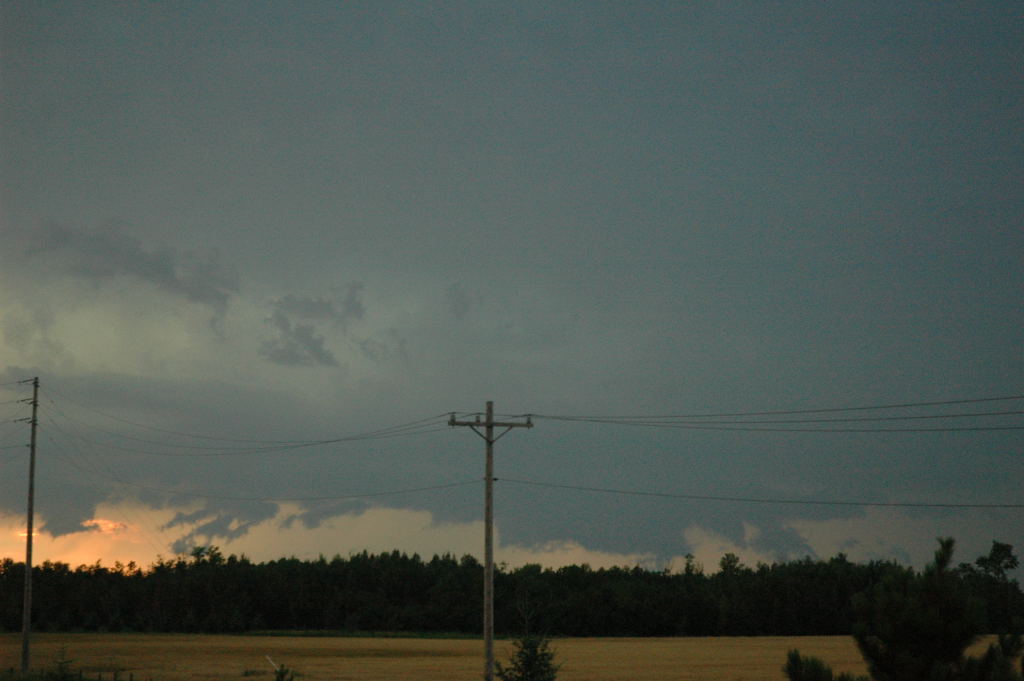 Previous view, zoomed in.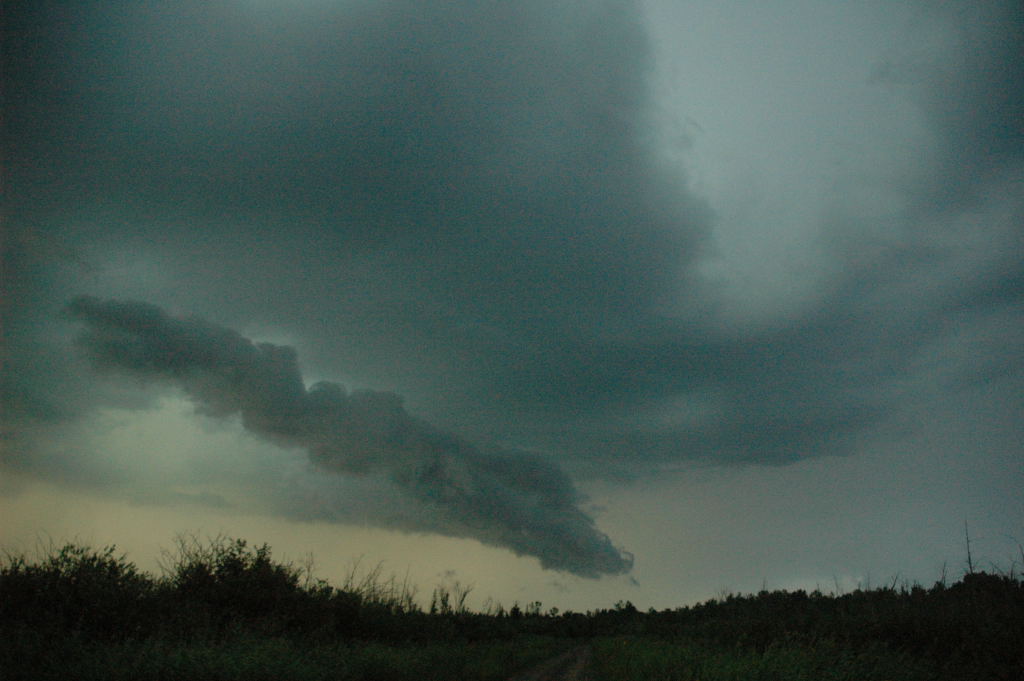 A bit closer to the updraft, about 5-10 miles west-northwest of Deer River.
---