Texas Panhandle LP Supercell
May 6, 2008
This was day number six of my chase tour with Tempest Tours. We started southward from Dodge City, KS. The models showed a nice, veering wind profile and some decent CAPE in the Texas Panhandle, southwest of Plainview. On our way down, we downloaded Texas Mesonet data, which showed a maximum in theta-e (a measure of the total heat content of air due to temperature and humidity). We droved southwest from Amarillo and ended up near Amherst. That's where our target storm soon developed. It was another day where we put ourselves right at the location of storm initiation. However, a look at the radar revealed something not so favorable for our storm. A rather large cluster of multi-cellular storms was forming to the southeast of our storm, and if they persisted, they would consume the CAPE (energy) for our storm. Thus, it appeared our storm did not have a long future, so I hoped it would do something interesting before the storms to the southeast ate away at its potential.
Indeed, after an hour or two, this happened. While our cell struggled a bit, and at one point, appeared ready to dissipate, the cluster of storms to the southeast continued to grow and even developed some left-movers. These left-movers soon collided with our storm, and the game was over. Before that happened, however, our storm turned into a photogenic LP storm for about 15 minutes or so, and just before the storm merger, our storm appeared to reintensify for a bit. There was some interesting cloud base motion during the storm collision process, but we knew at the time that our chase was almost over. We ended the day at Childress.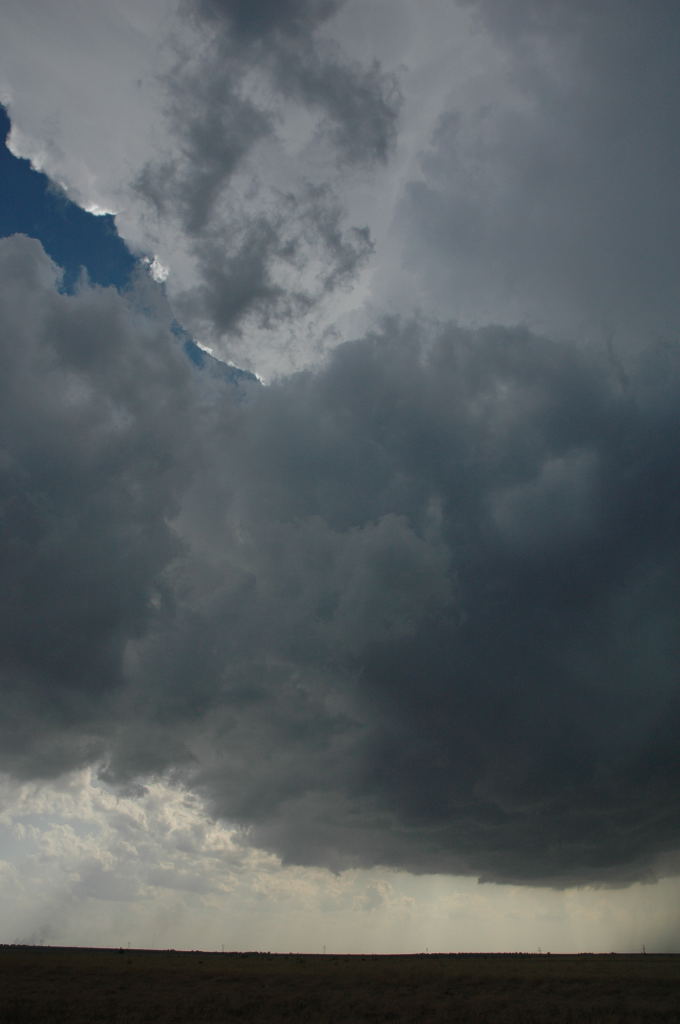 New storm southwest of Amherst, TX.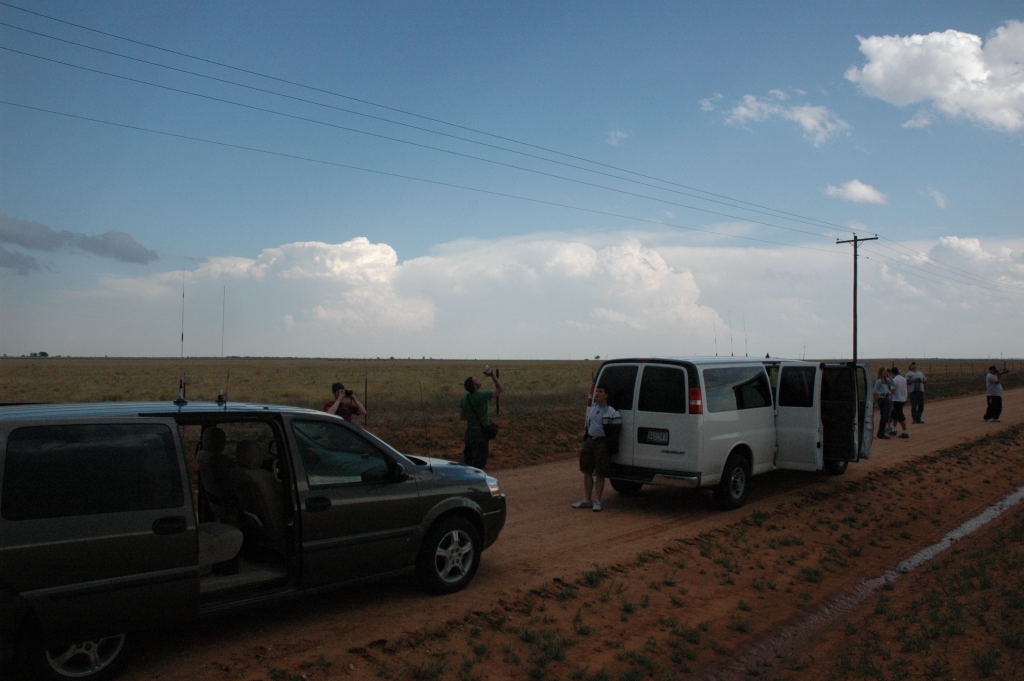 Cluster of storms to the southeast. These storms would collide with ours in less than two hours.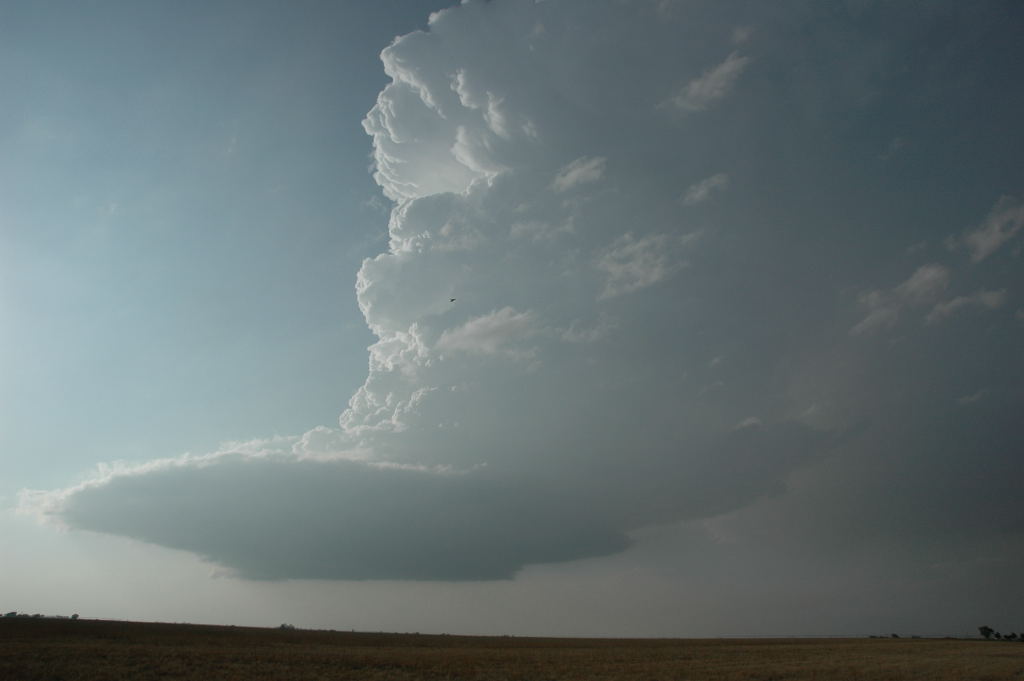 Our little LP supercell right before the collision.
---