June 23, 2014
Palmer Divide, CO Severe Storms
It was a very interesting day watching storms that tended to develop primarily with updraft bases on their north side. It's certainly not unheard of, but I expected to see storms with updrafts both on the south side (right-movers in this case) and north side (left-movers). The left movers dominated this day, and in fact, I think they dominated most of the week!
After the chase, we stayed in Yuma, CO.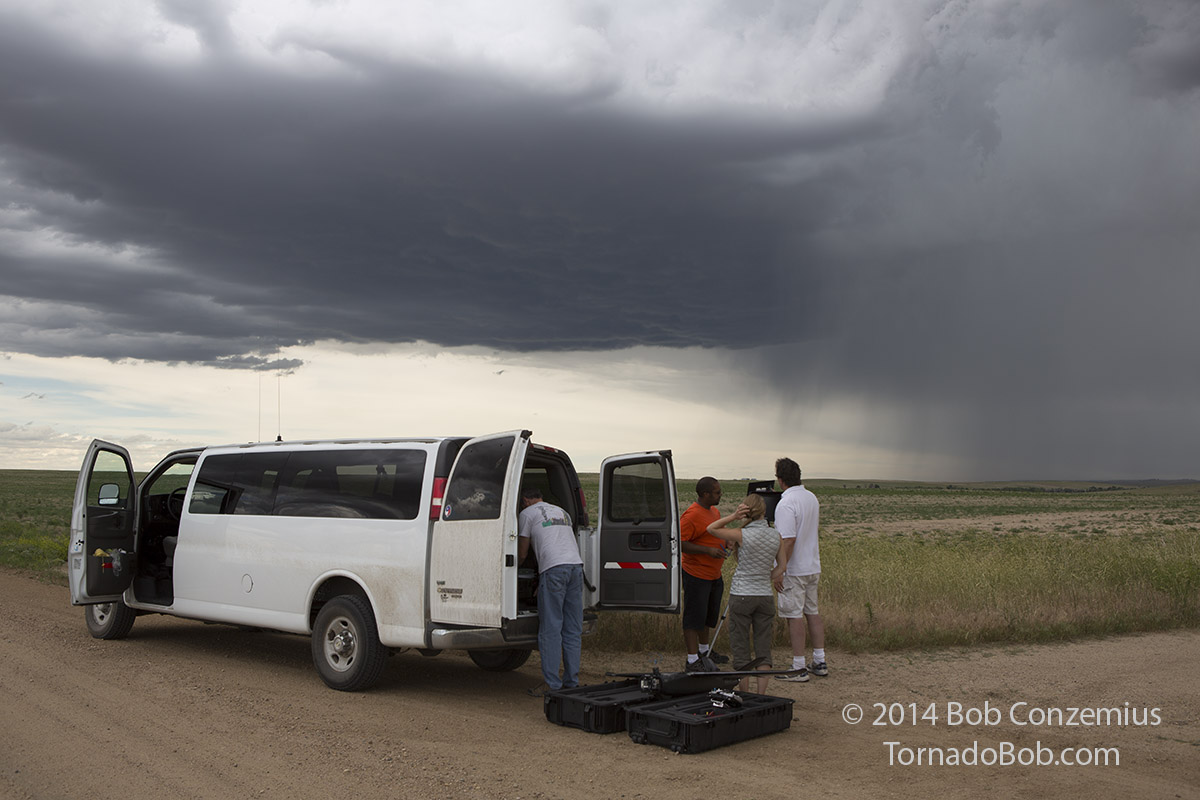 Crew working underneath the updraft base of a left-moving storm near Deer Trail, Colorado.
Back to Storm Chases | Home