Cosmos, MN
September 20, 2007
A slight risk for severe storms and a chance of a tornado or two. Storms developed west of the Twin Cities and moved into the Twin Cities. I drove by a tornado-warned storm just west of Hutchinson but failed to get any pictures because I was in traffic, and the structure wasn't too impressive anyway. We held up south of Cosmos waiting for more development in southwestern Minnesota that never came. The storm we passed at Hutchinson was the main show and produced a round of severe weather in the Twin Cities, where it's not easy to chase.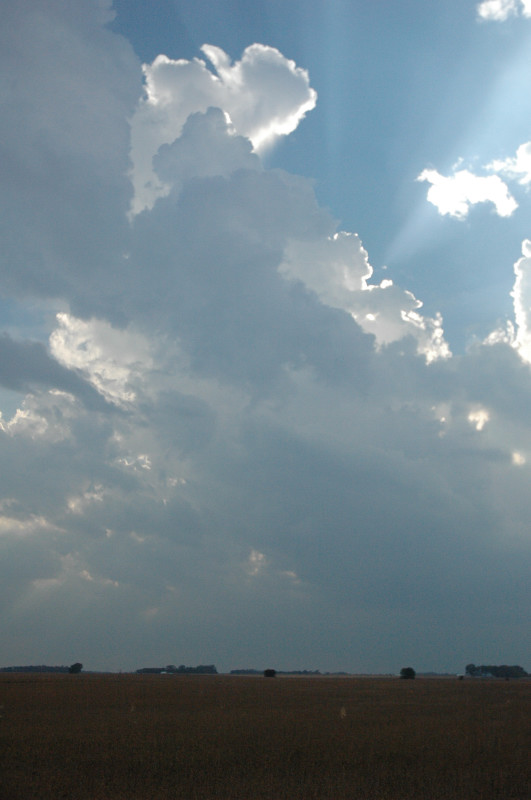 Looking west at cumulus congestus.

Clouds would grow into showers to our east but never developed into full-fledged storms until they got into the Twin Cities.
---