Snapping Turtle Tornado Warned Storm (Grand Rapids, MN)
June 23, 2007
I was headed out to dinner with my folks, and we found a snapping turtle crossing the street just down the street from my house. There was also a tornado-warned storm approaching from the north. I first took pictures of the turtle, then went inside to check the radar. Deciding there probably wasn't very much of a tornado threat (and it's just as easy to see the storm from downtown as it is from the forests north of town anyway, I decided to keep the dinner reservations with Mom and Dad. When we finished eating, the storm was still pretty strong and was just north of town. The Skywarn net was up and running (it's amateur radio field day this weekend), so I checked in and reported nothing. This is about the same time the storm evaporated completely.

Snapping turtle crossing the street.

Snapping turtle crossing the street in front of a tornado-warned storm.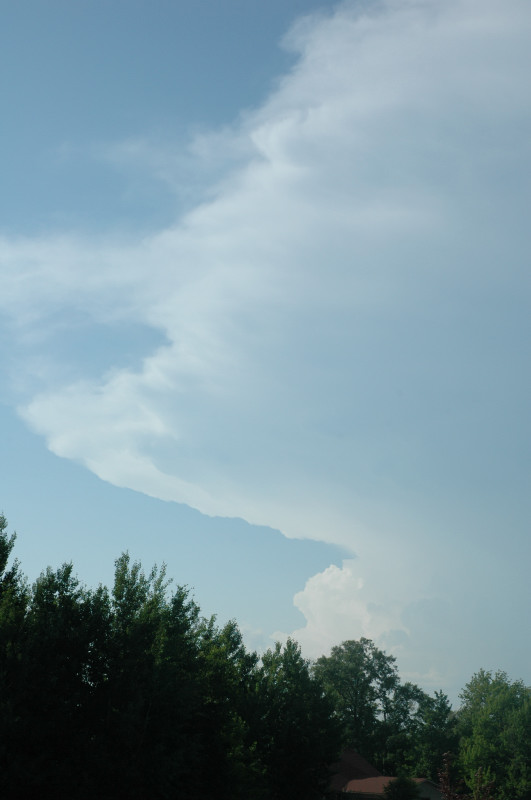 Tornado-warned storm shot from my front yard.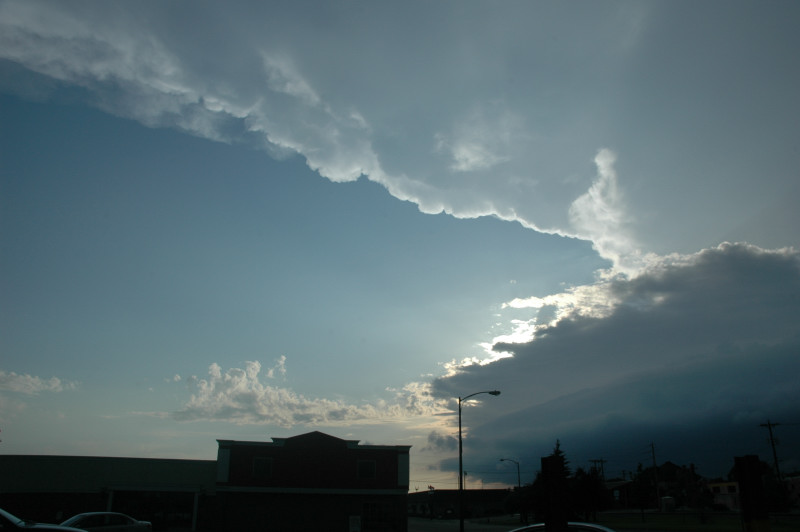 Downtown Grand Rapids.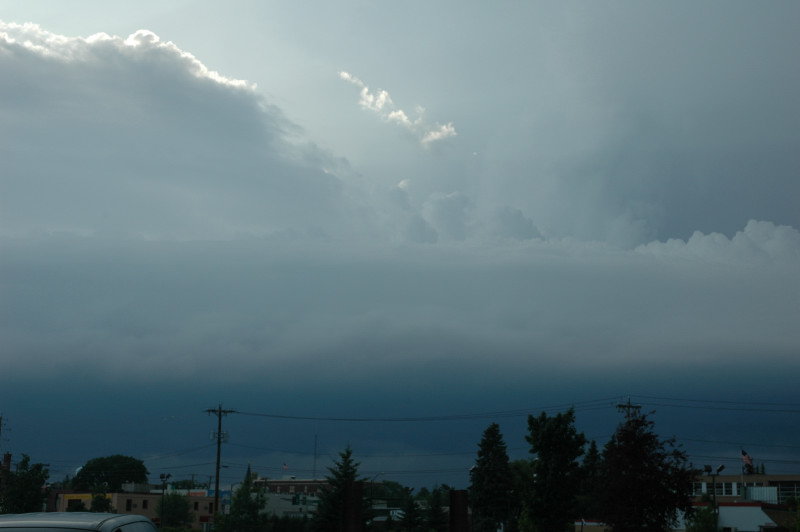 Updraft of the storm with shelf cloud, approaching Grand Rapids.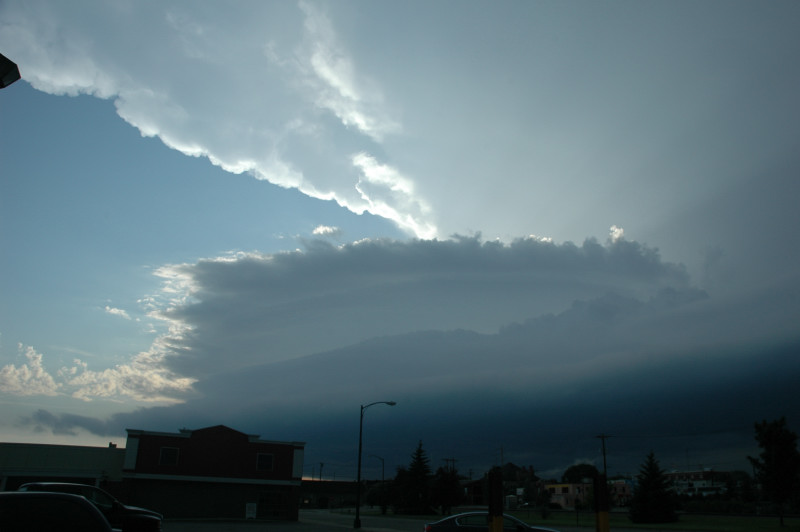 Shelf cloud is starting to race south of the storm.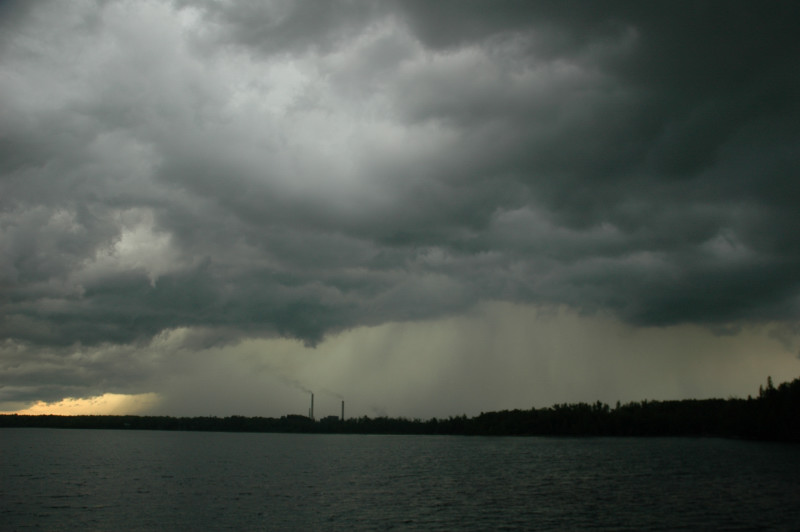 Just south of Cohasset, the main precipitation area of the storm is starting to become less well organized.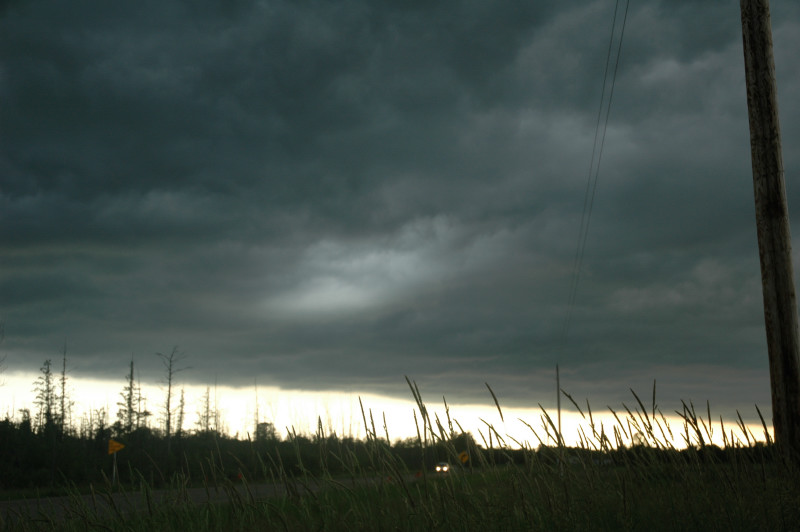 Looking south at the underside of the shelf cloud.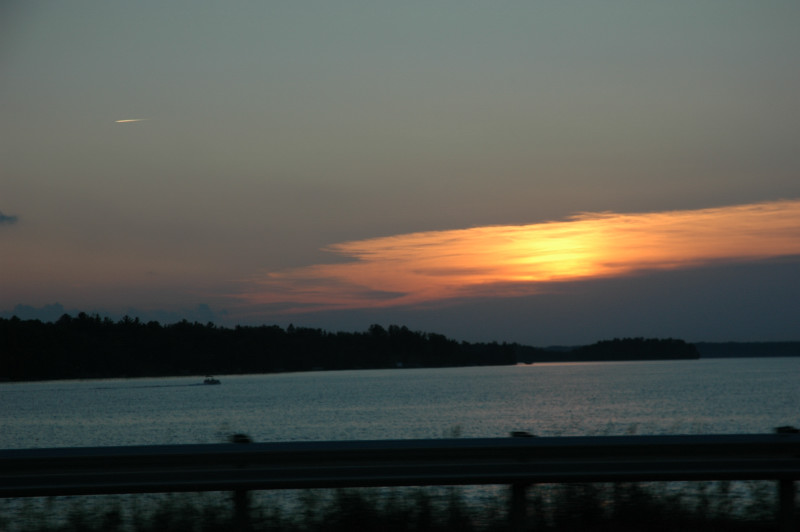 Crossing Pokegama Lake: anvils of some beast supercells over southern Manitoba grace the northwestern Horizon.
---