Bessie, OK Supercell
March 27, 2004
Click here for a video summary of this chase.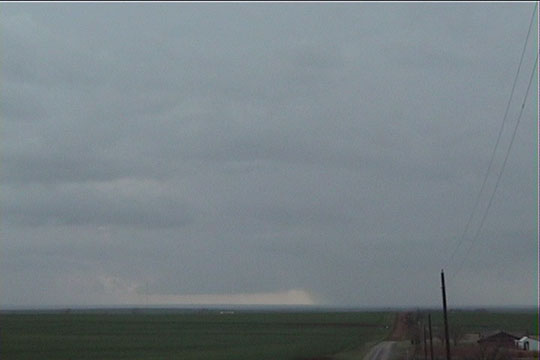 Distant base of supercell viewed from near Corn, OK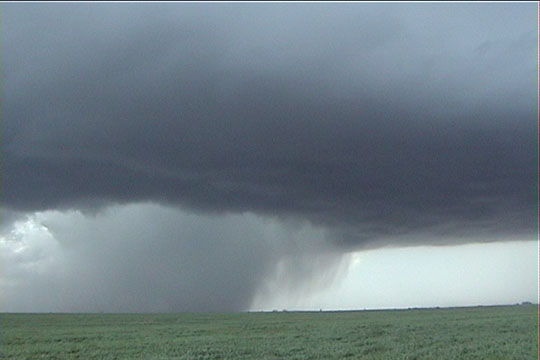 Storm develops HP structure. Mesocyclone viewed from about 2 miles east of Bessie, OK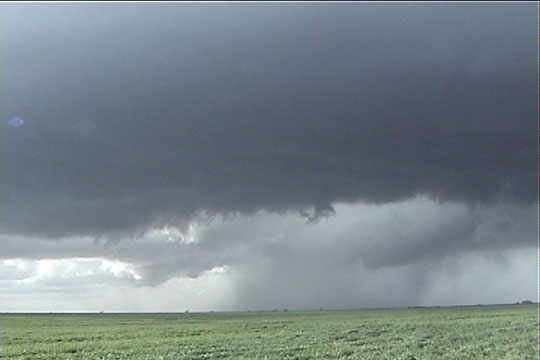 Rain clears from the mesocylone, revealing an action area where a funnel might develop.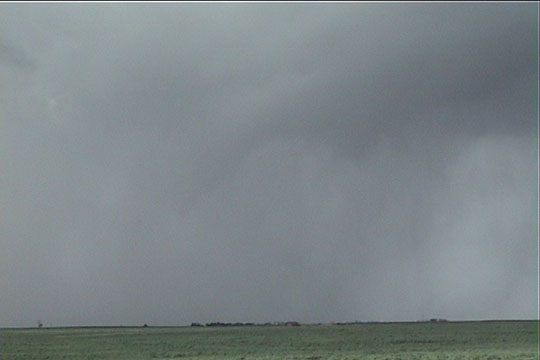 A funnel indeed develops, but it is difficult to see and short-lived.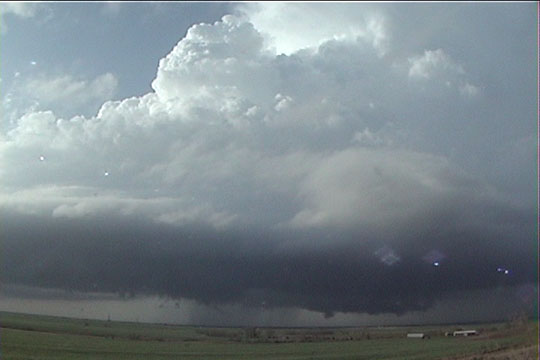 Back near corn, the updraft base and the updraft itself viewed from only about three miles away, looking north.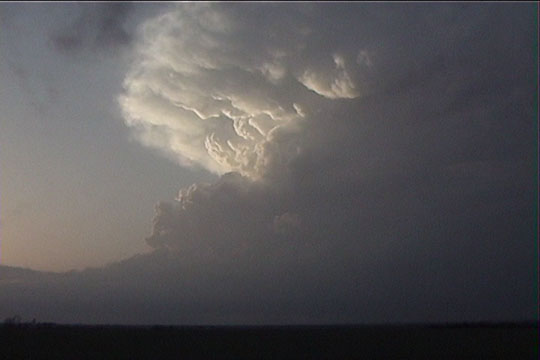 Storm approaching Okarche, OK near sunset. The storm was producing two small, weak tornadoes at about this time.
---