June 14, 2014
Bethune, CO
The day in-between Tempest Mini Tour A and Mini Tour B brought this storm, which developed northwest of Limon, CO and moved east. we tried to initially make it around the northeast side of the storm on I-70, but hail prevented us from reaching the rear flank. After we let it by, it became tornado-warned and stayed north of I-70, allowing us to come around on the south side. We never saw a tornado, but there was some decent structure for a bit.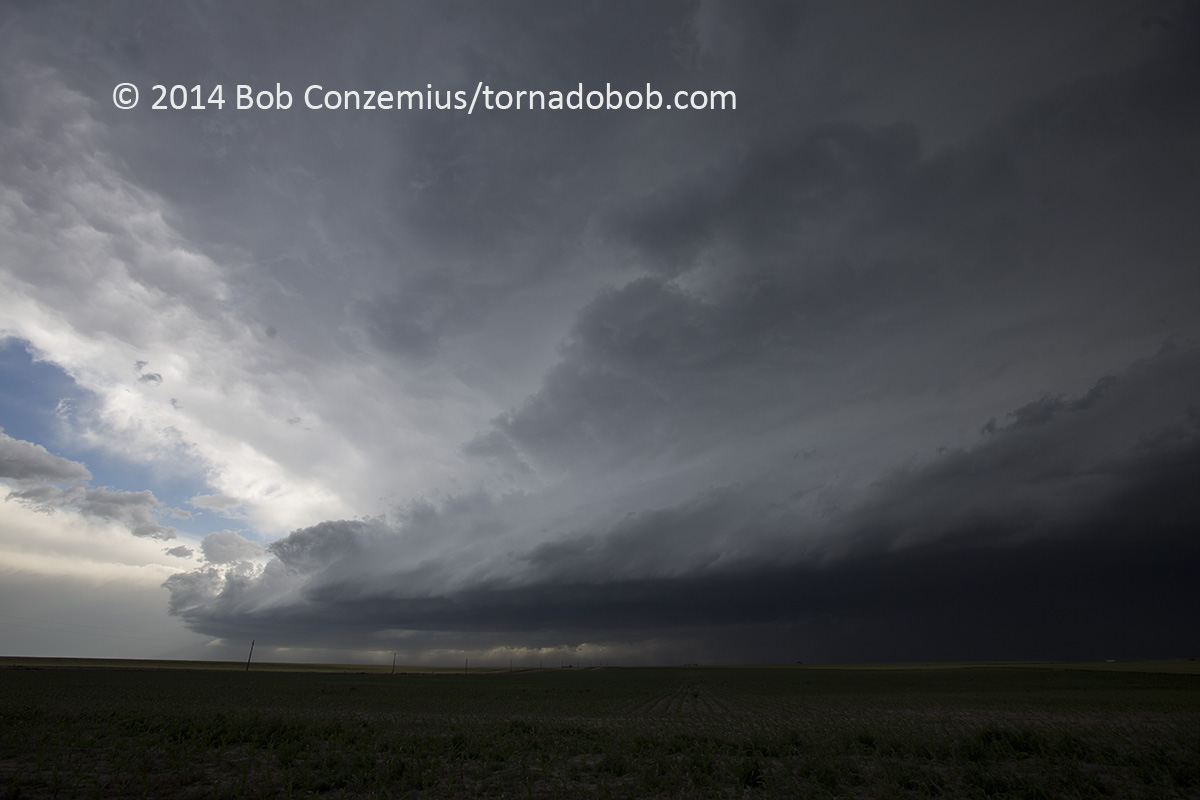 Looking west from Bethune, CO.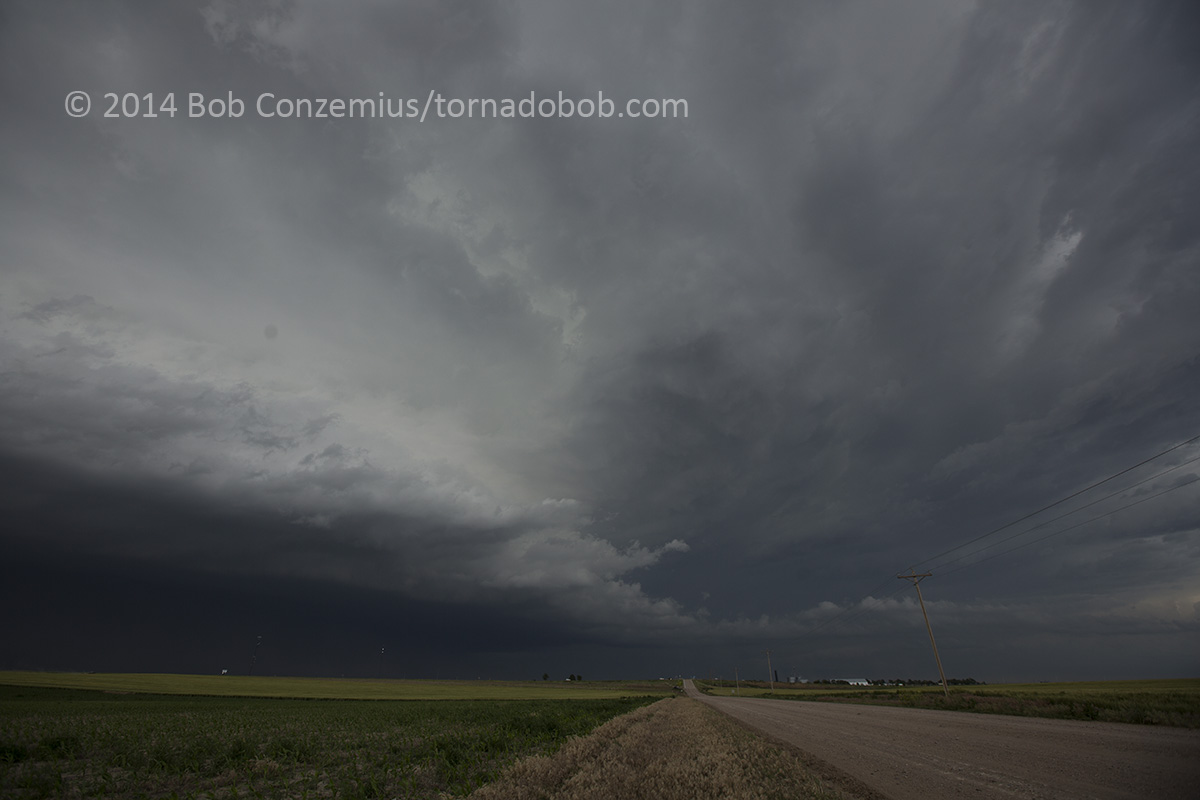 Looking north from Bethune, CO.
Back to Storm Chases | Home