Severe storm southwest of Limon, Colorado
May 29, 2007
We targeted the eastern plains of Colorado with a bit of indecisiveness about whether we should chase closer to Burlington or to go after storms much closer to the Front Range on the Palmer Divide south of Denver. Our decision was made when we arrived at Burlington with relatively flat, vertically undeveloped cumulus above us. Storms were firing over the Front Range and Palmer Divide, so westward we went. We intercepted an interesting, HP-supercellular storm southwest of Limon. This storm quickly became a big hail and outflow producer, so we decided to abandon it and head southward. Coincidentally with our decision, the collective cold pool from the storms around us decided to merge with a cold front and produced strong northerly winds throughout the eastern plains of Colorado. We never again got south of the racing cold front/outflow boundary. We pulled into La Junta at a very interesting motel for the night.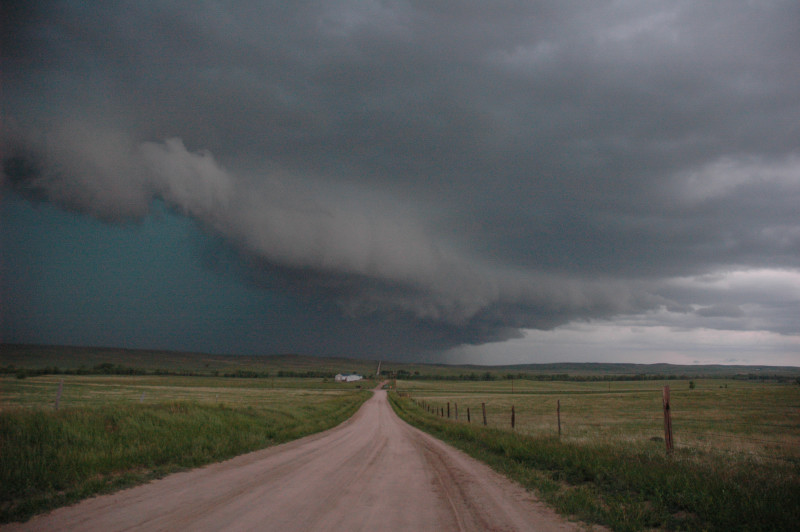 Tornado-warned HP supercell southwest of Limon, CO.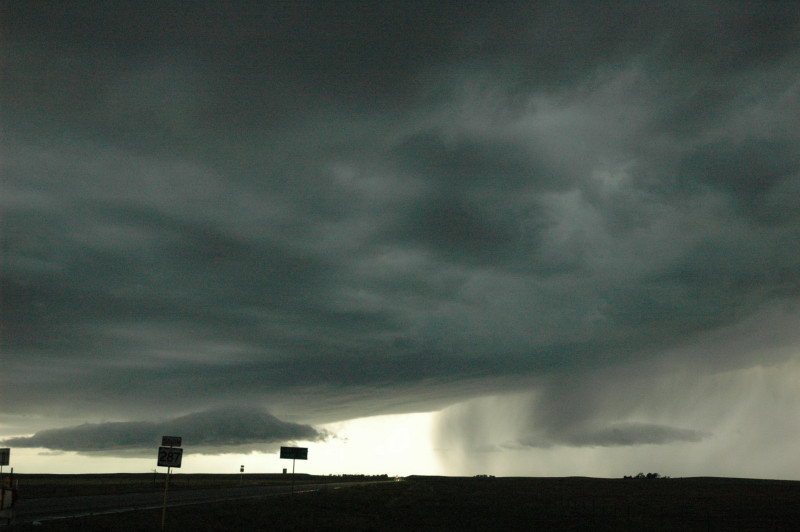 Looking south somewhere north of La Junta, CO at an elevated (above the cold front) storm.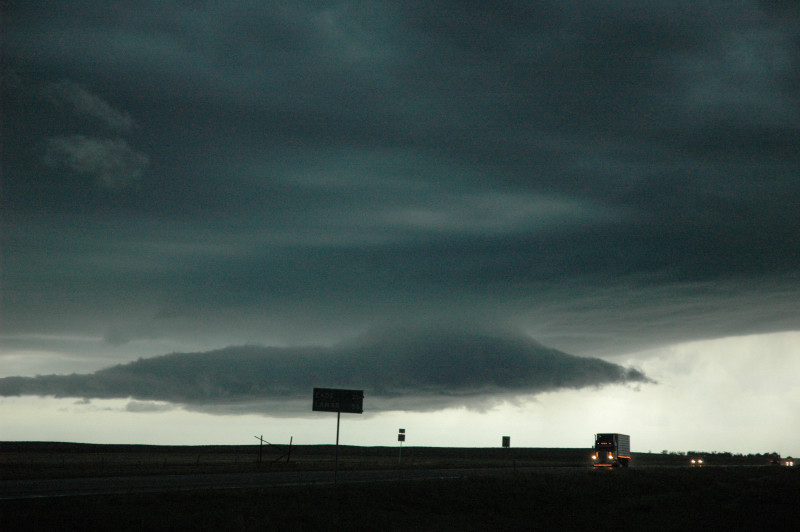 Same location as above, zoomed in a little more.
---