June 21, 2014
Colorado/Nebraska Severe Storm.
We did not expect much today, and we picked up a new tour group, which limited our range, so we stayed in Colorado. Soon, storms fired on the Palmer Divide and along the Front Range. After some time, we found a cell we liked near the Colorado/Nebraska border near Peetz, Colorado. We followed this cell to Ogallala, where we witnessed a great cloud-to-ground lightning show, heavy rain, and 1/2" hail.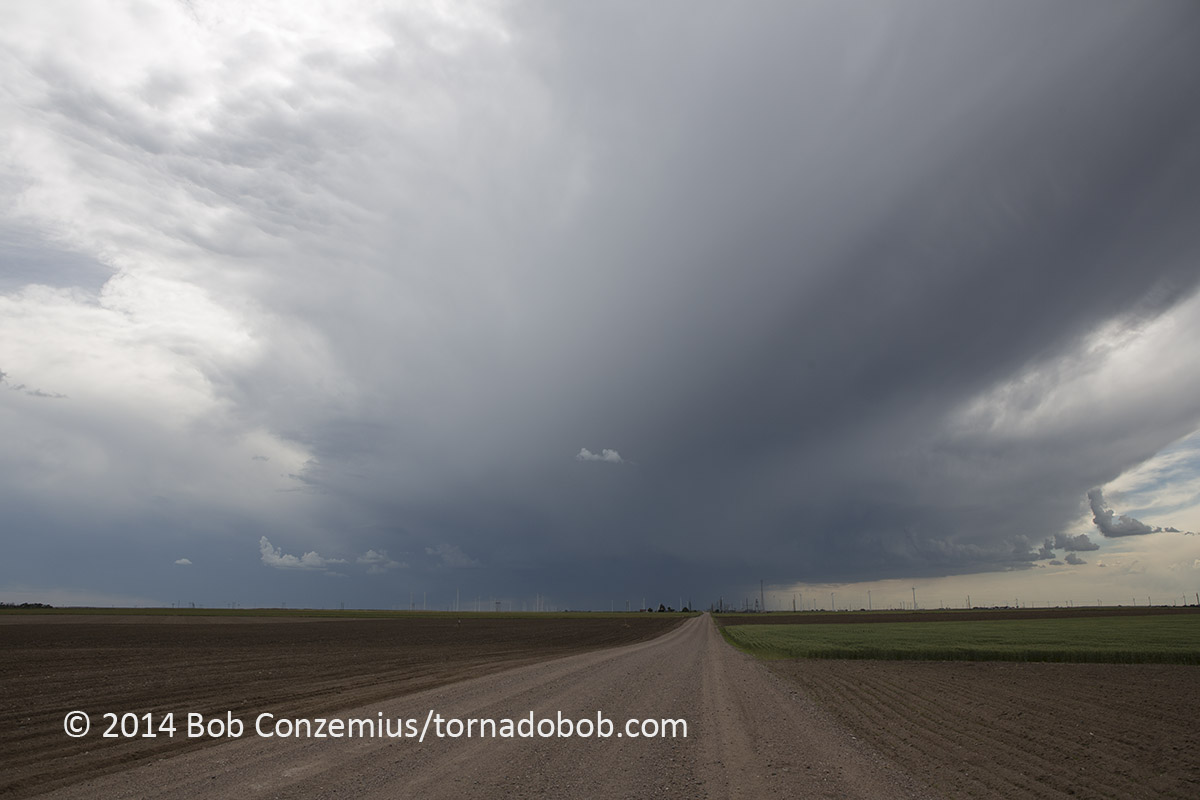 Storm developing west of Peetz, Colorado.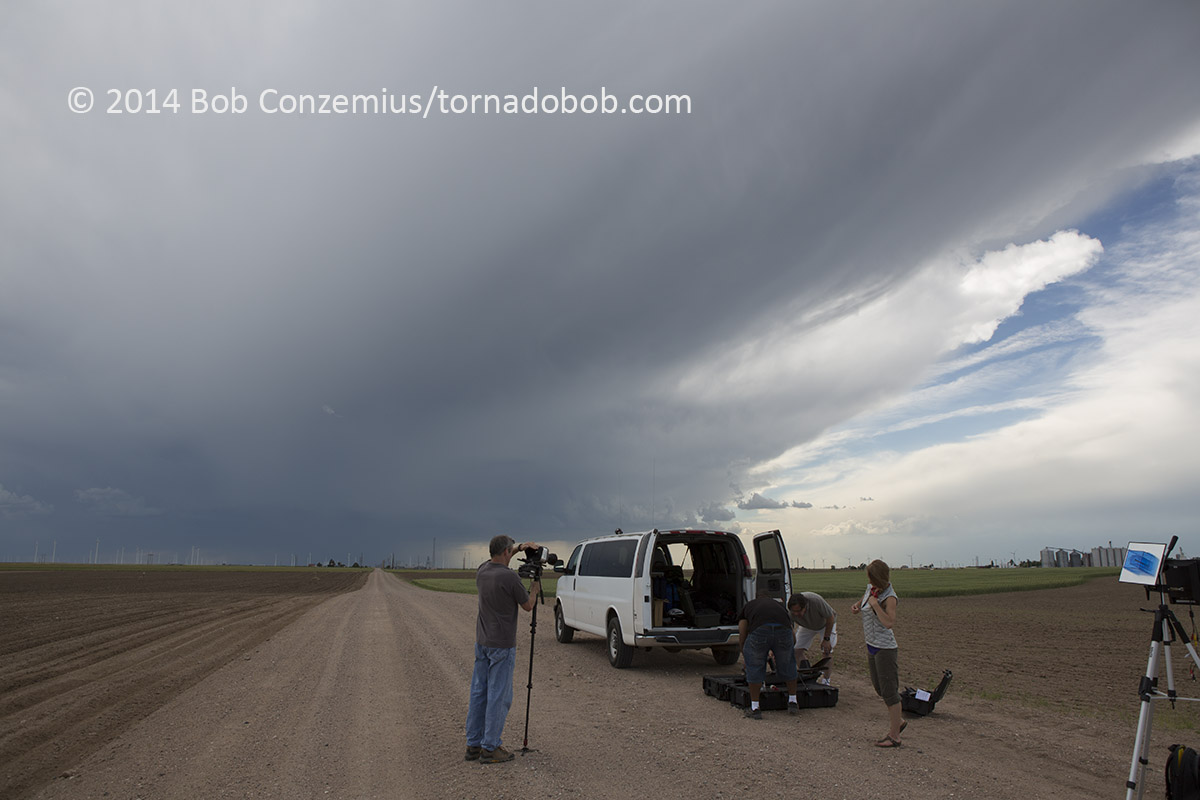 The crew getting ready for flight.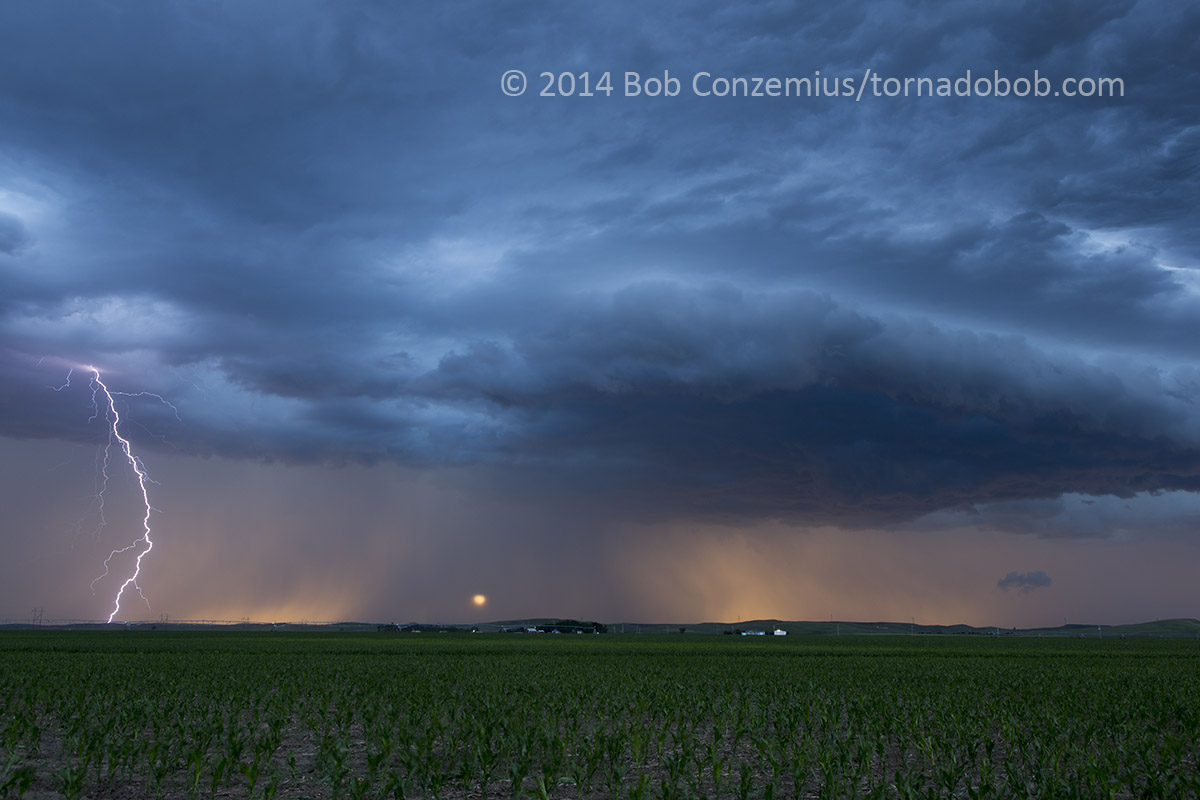 Lightning and sunset west of Ogallala, Nebraska.
Back to Storm Chases | Home