Shamrock, Texas BUST
April 10, 2001
This was a moderate risk day with SPC indicating the threat of damaging tornadoes, but the main risk again looked to be due to damaging straight line winds, and this time, the main shortwave trough was ejecting a little later in the day. We headed out to Shamrock, TX in hopes of something might fire earlier in the upslope flow. This was not to happen. This was the most painful bust of the season, as we had to return for home just as things were about to get more interesting. It was tough to watch the southeasterly winds intensify and have to head home, knowing the big show was just around the corner.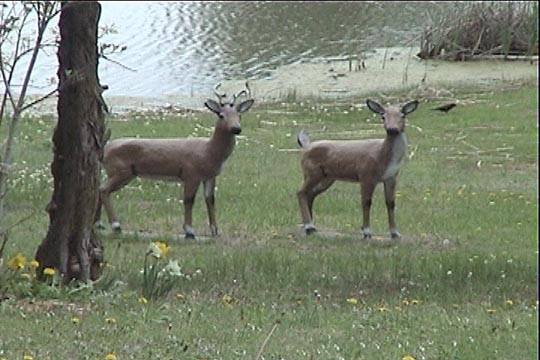 Deer.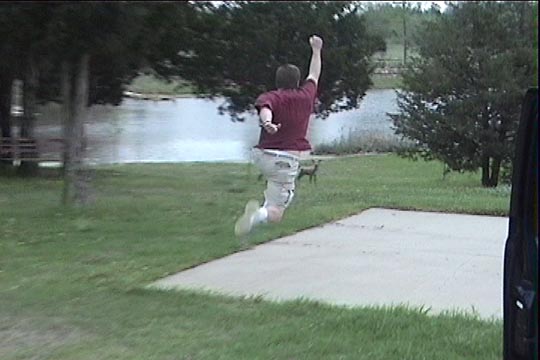 Keith Brown doing his deer imitation.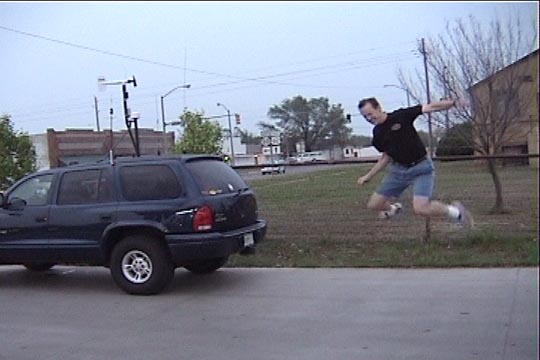 In Hollis, OK I had to vent my frustration.
---