June 25, 2014
More Left-Moving Storms in Wyoming!
Our week of left-moving storms continued with our treck into Wyoming. We anticipated initiation off the higher terrain west of I-25 and left Scottsbluff in the late morning to intercept this activity. We arrived at Chugwater on our first storm, which we immediately saw was another left-mover. We stayed with it for a few minutes before opting for more isolated and hopefully right-moving storms farther north. We would pass at least a couple more left-movers on the way.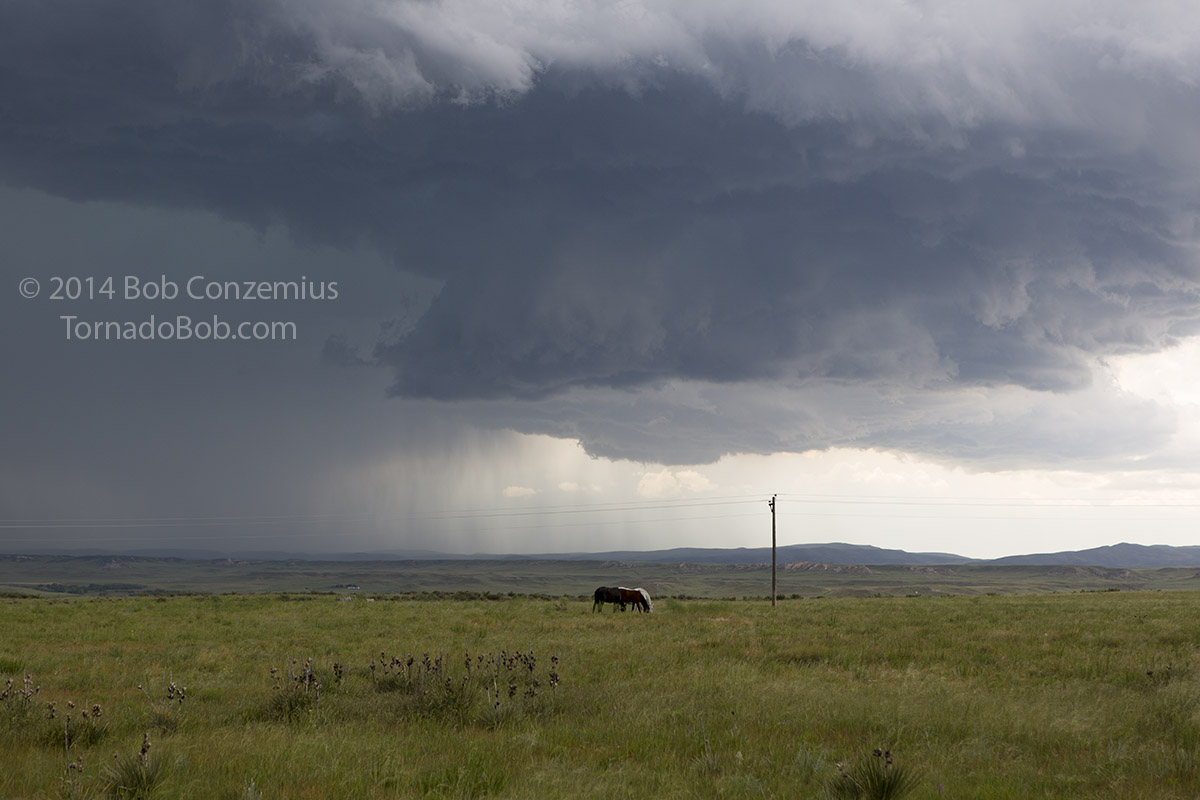 Another left-moving storm near Chugwater, WY.
Our second target proved to be somewhat elusive. We identified a storm with its updraft on the right side when we were on U.S. 18/85 well north of Lusk, WY. Unfortunately, it would be quickly overtaken be a northward-moving line of storms that we had just passed on our journey north.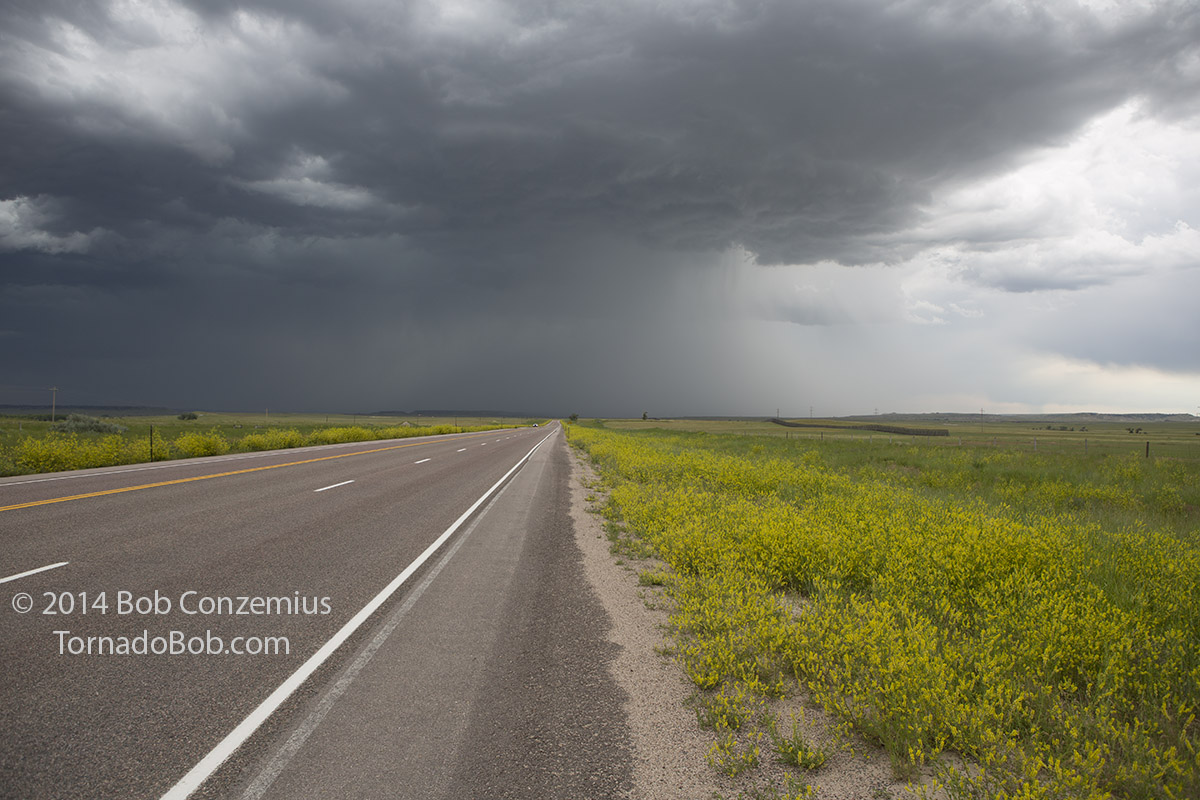 Looking south at oncoming storms north of Lusk, WY.
Finally, we saw what looked to be a wall cloud and weak mesocyclone on a cell a little farther north. We drove farther north on U.S. 85 to catch it before it moved east of the road. It provided some picturesque photography opporutnities, and if I recall correctly, it may even have been tornado-warned for a little bit, but it was embedded within what now was a line of storms and did not have a lot of its own energy to tap. We essentially drove past the storm, stopping once to photograph it, then proceeded north to Newcastle to spend the night.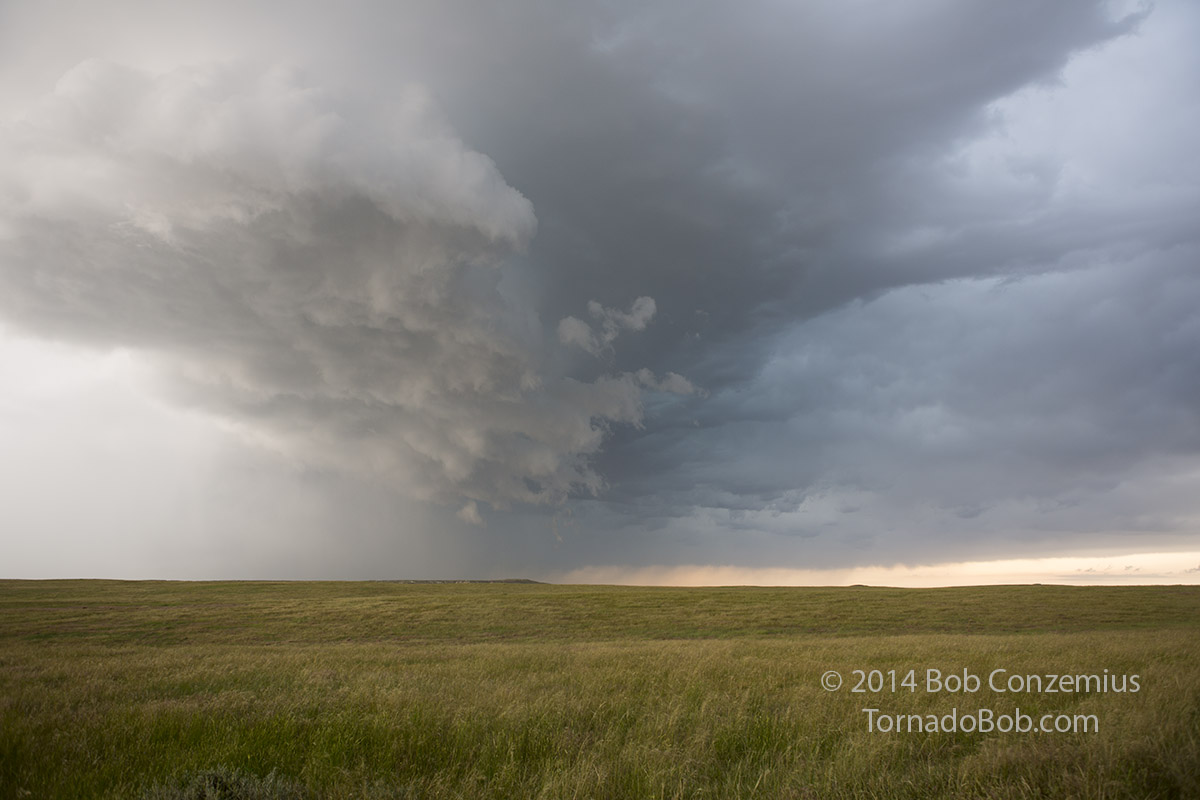 A shelf cloud moves from left to right on the south side of a storm with a weak mesocyclone south of Newcastle, WY.
Back to Storm Chases | Home