North Texas Supercells
May 7, 2008
This was day number seven of my chase tour with Tempest Tours. We started the day in Childress, TX and headed east for our target area of north Texas somewhere near Denton or Gainesville, but not before being greeted by a nice shelf cloud that stretched from horizon to horizon. I filmed this shelf cloud for a bit, then we departed.
I was a little worried about the tornado potential over central Oklahoma closer to the upper low, but I wasn't confident enough in that area to actually suggest going there. Storms first developed in southern Oklahoma (near our target area) and the Texas Panhandle (behind the front). We were faced with the dilemna of choosing between the north side and the south side of the Red River. There are not too many crossings in-between. After watching the storms develop for a bit, we decided to go north. The first good-looking cell was moving rapidly east-northeast, and we figured it would cross I-35 before we got to it. Indeed, that happened. We needed to pick a secondary target storm. Soon, one developed just south of the Red River near Ringgold, TX. We drove back to the southwest near the Red River to watch it approach. It was not very impressive. We soon realized that it was outflow-dominant and struggling a bit. New storms soon developed in better moisture to our southeast, so we abandoned our struggling storm in Oklahoma and targeted a newer supercell storm near Denton.
Soon, a tornado warning was issued for the cell, and we could not get there fast enough. There were a lot of towns and cities to drive through on the north side of the Dallas-Fort Worth metroplex, and that would slow our journey somewhat. The good news was that we were slowly catching the cell, so our hopes of intercepting it were good. The bad news was, as we approached, that the cell weakened, and the tornado warning was dropped. We stopped to take a few pictures before turning around for dinner at the Pizza Hut in Bonham, TX. After looking at the models for the next day, we drove back west, almost to where we started the day, to get into position for the next day. We stayed in Vernon, TX.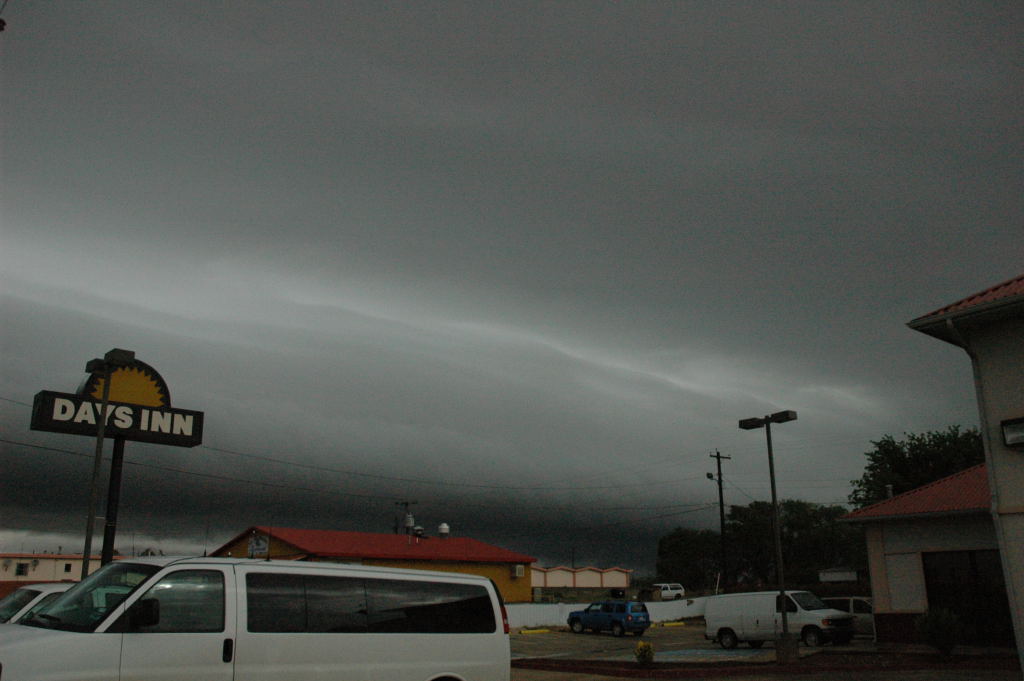 Shelf cloud approaches Childress in the morning.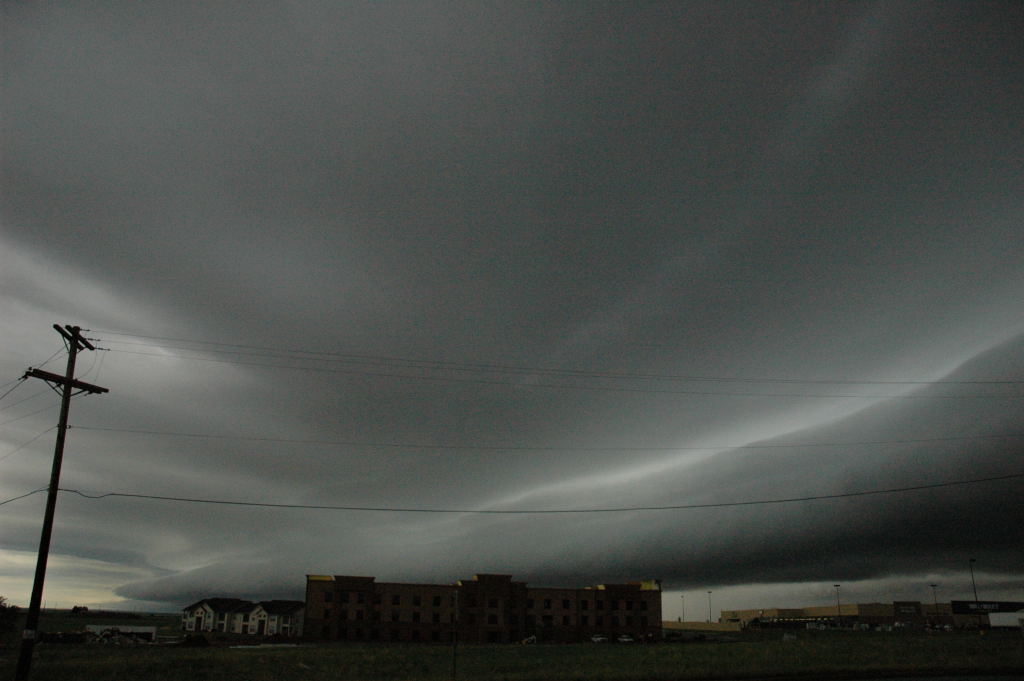 Looking south along the shelf cloud.

Storm viewed from near Leon, OK looking west-southwest.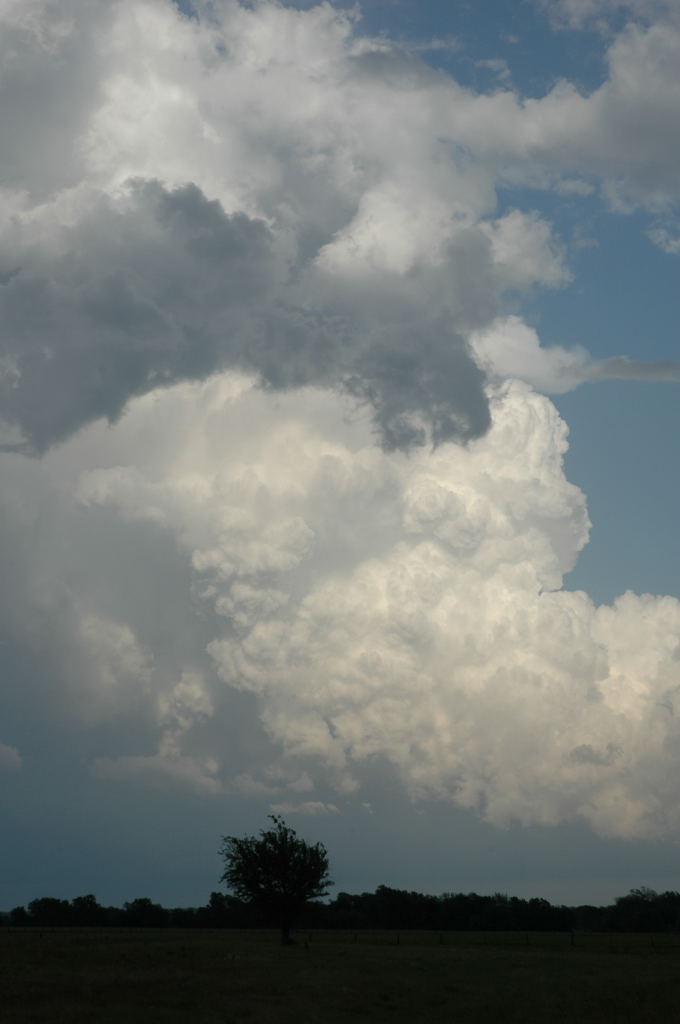 Diminishing storm to the southeast of Bonham, TX.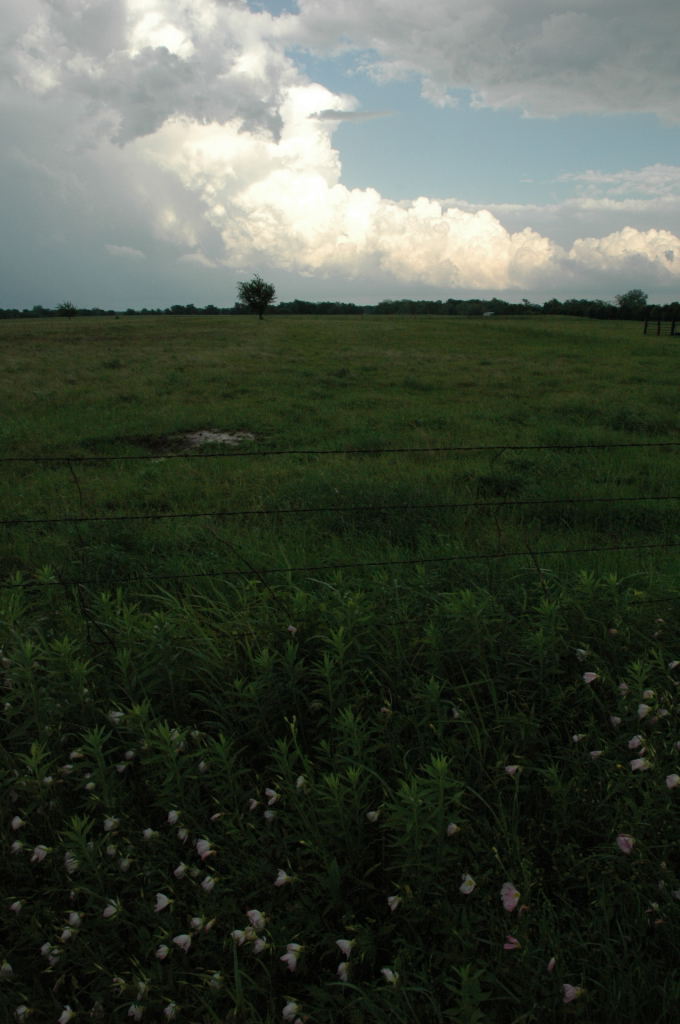 A few wildflowers in the ditch.
---