Omaha, Nebraska Storms
April 23, 2010
There was a 10% tornado risk in southeastern Nebraska and a slightly higher risk in Arkansas. Being that we liked to SEE tornadoes, we headed toward the Nebraska target. The low that had produced the tornadoes the day before was entering somewhat of an occluded phase, so the forcing really looked to be weak. There were no sharp boundaries. Just as we were giving up, new storms developed, and we were treated to a little show at supper.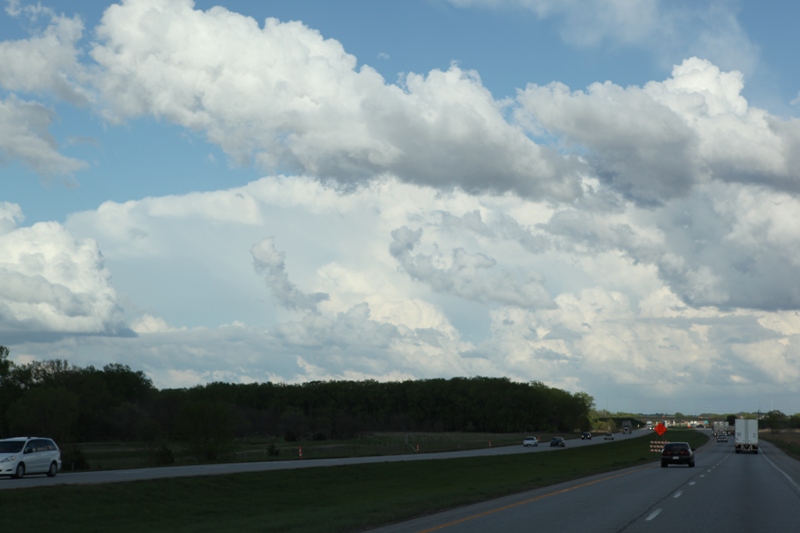 Storm goes up east of Lincoln, Nebraska.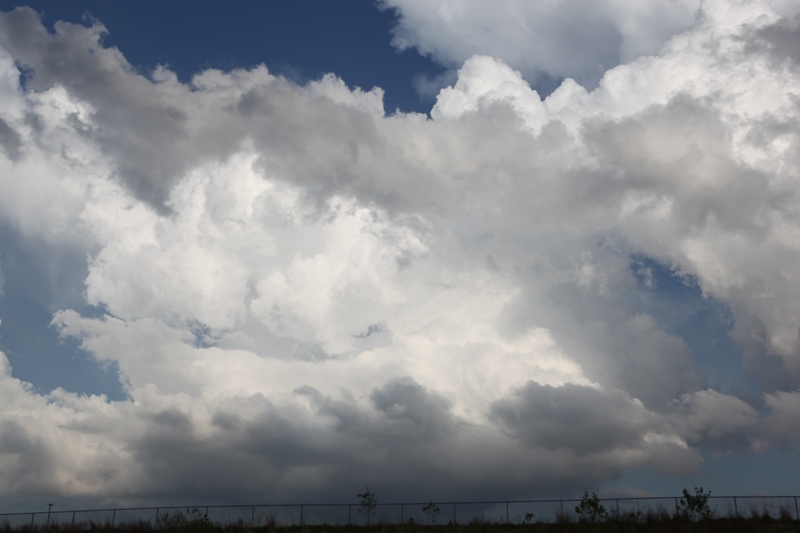 Storm weakens and dissipates.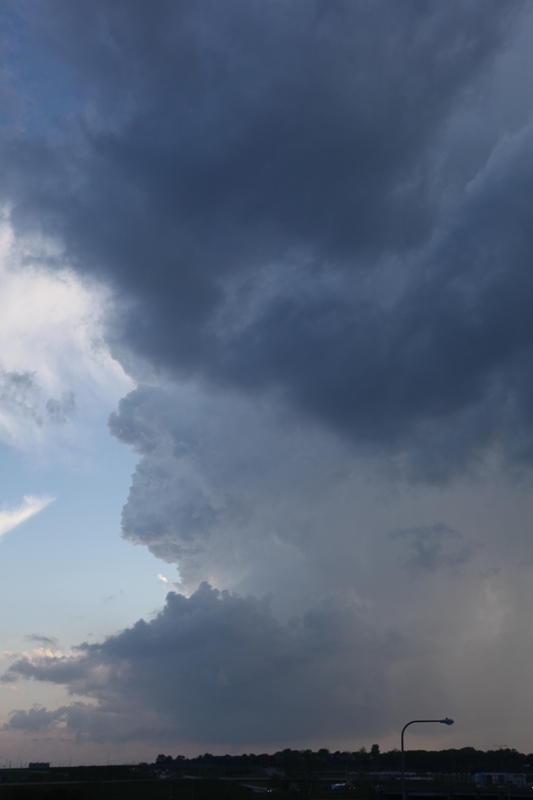 As we're looking for a hotel in Omaha, a new LP type storm develops to our southwest.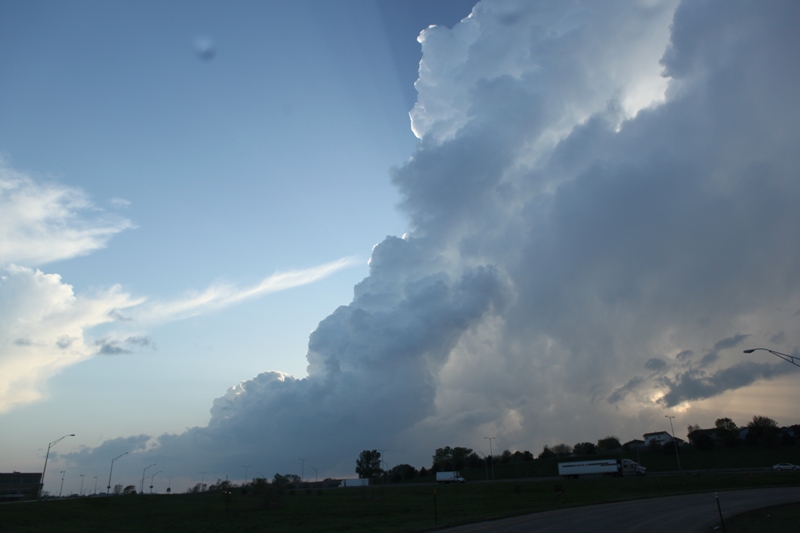 A skinny, rotating updraft.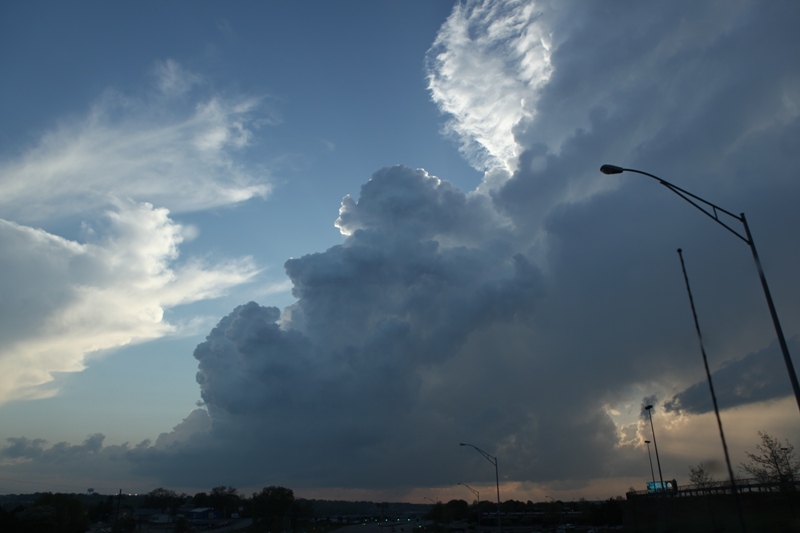 Last view of our young cell before it passes to our north. Anvil to the left is from stronger storm near Lincoln that became tornado-warned and gave us a lightning show from our restaurant in Omaha.
---