Garden City, KS Supercell
DateMay 5, 2008
This was day number five of my chase tour with Tempest Tours. We had spent the last couple days taking it easy and getting into position for the next significant trough to enter the U.S. After leaving Shreveport, we had stopped in Dallas, stayed overnight in Cisco, TX, drove up through the Texas Panhandle, and stayed overnight in Garden City, Kansas. When I looked at model data in the morning, I quickly came to the realization that we should have gone to southeastern New Mexico instead. That area had not looked too good a day or two earlier, but this morning, the wind profiles and instability looked fairly good for tornadoes, whereas neither of those two parameters looked that great in our area. Nevertheless, a supercell developed just to our west, and we had one of those rare chases when we were right there for initiation. That doesn't happen too often. The storm produced baseball to softball size hail in the western part of Garden City, and we chased it eastward until it merged with a number of other cells and became a large MCS. We stayed the night in Dodge City.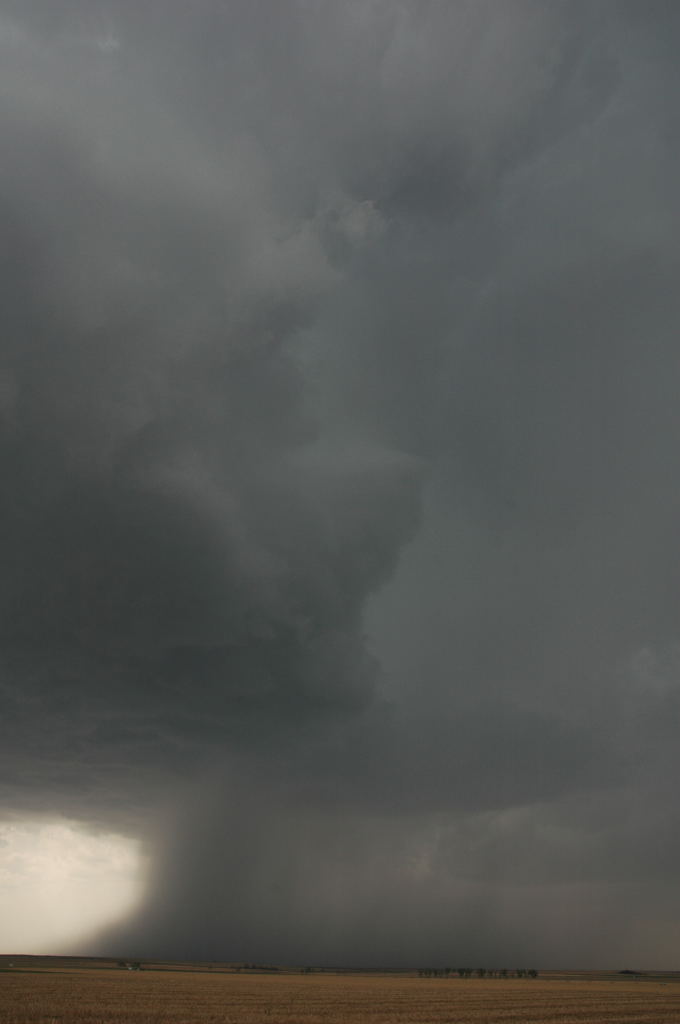 West of Garden City, a new storm grows into a supercell.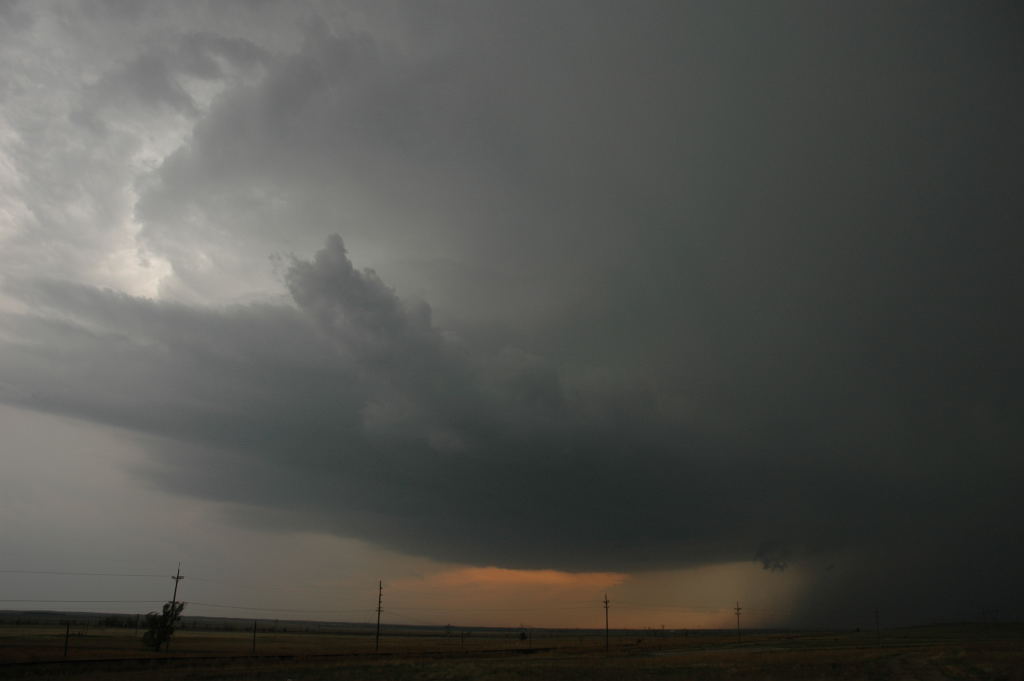 Supercell just after it dropped baseball to softball size hail in Garden City.

Storm a few minutes later, developing inflow bands before it merged into an MCS.
---