May 2, 2017 Late Evening Supercell
Booker, Texas
We started the day at the Super 8 in Wichita Falls and returned the Tour 1 guests to the Country Inn & Suites Oklahoma City Airport. We notified them of the possibility of a bonus chase later, and Bill had talked to the Tour 2 guests about that possibility, too. Our first priority, however, was to get the van washed and maintained. Our mileage during Tour 1 was unusually small, and we did not need to change the oil or rotate the tires.
We ate lunch at Chili's restaurant, which was within walking distance, while a couple of the guests took a cab into Oklahoma City to see the bombing memorial. At 5:00, we met up in the hotel lobby, and if the van was full, I would stay back. I would not be disappointed to stay back because I had an early flight back to MSP the next day, and chasing would probalby give me only a short night's sleep. It turned out that I was the eighth person in the van, so I had the last spot.
We drove via the Northwest Passage through Watonga, Seiling, and Arnett before turning north to Shattuck and then west into the Panhandle of Texas. We had hoped for some closer storms to develop, but the main show rolled out of far southeastern Colorado and intensified as it moved through the Panhandle of Oklahoma, nudging into the Texas Panhandle. At Booker, we set up to do some lightning photography, photographed for a few minutes, and then moved east with the storm. We stopped at a couple more locations before calling it quits and starting the drive back to Oklahoma City. We did not return until 2:00 AM! I would only get a couple hours sleep in the room. FYI, dinner was Deli Express sandwiches at Arnett.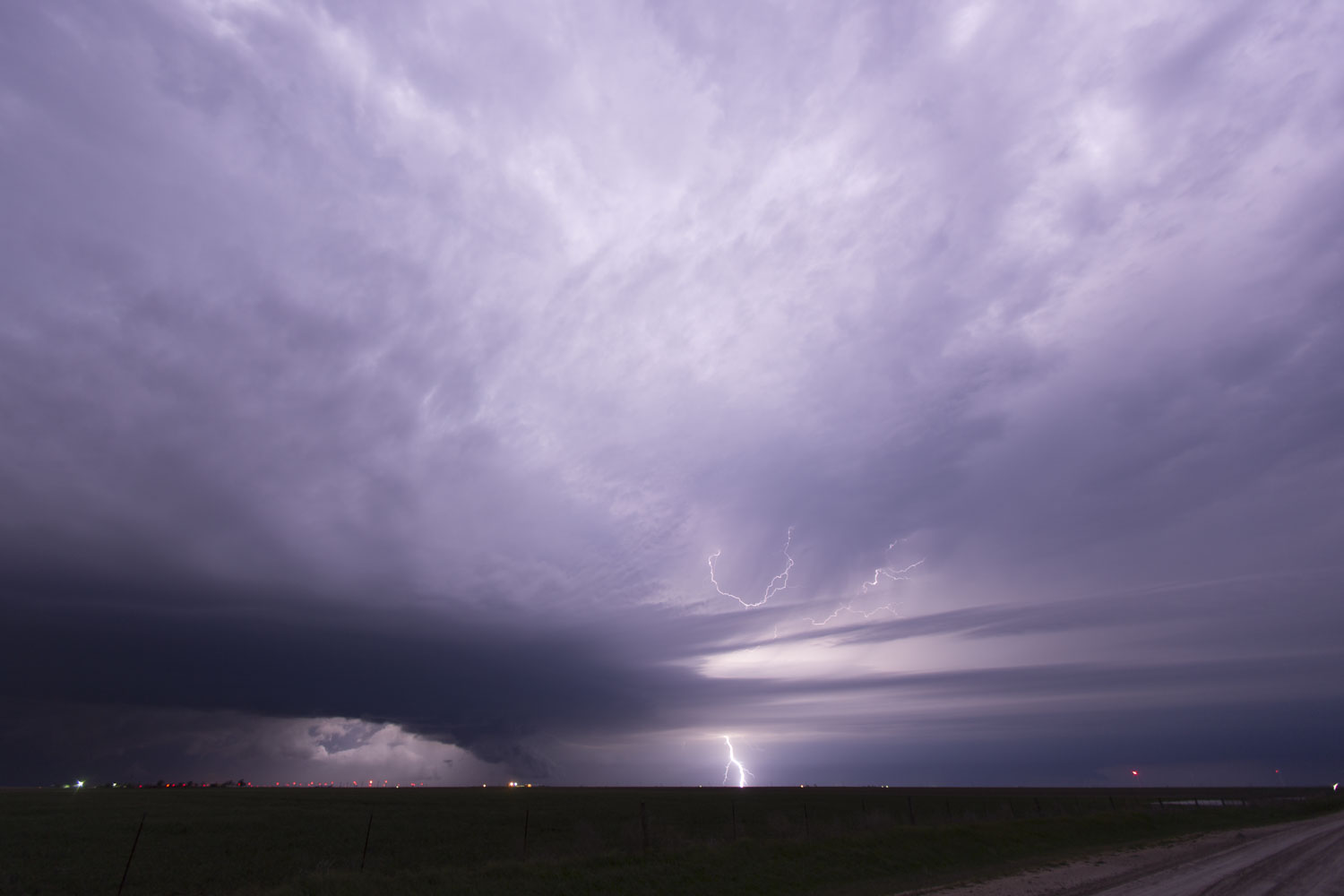 Lightning under a supercell.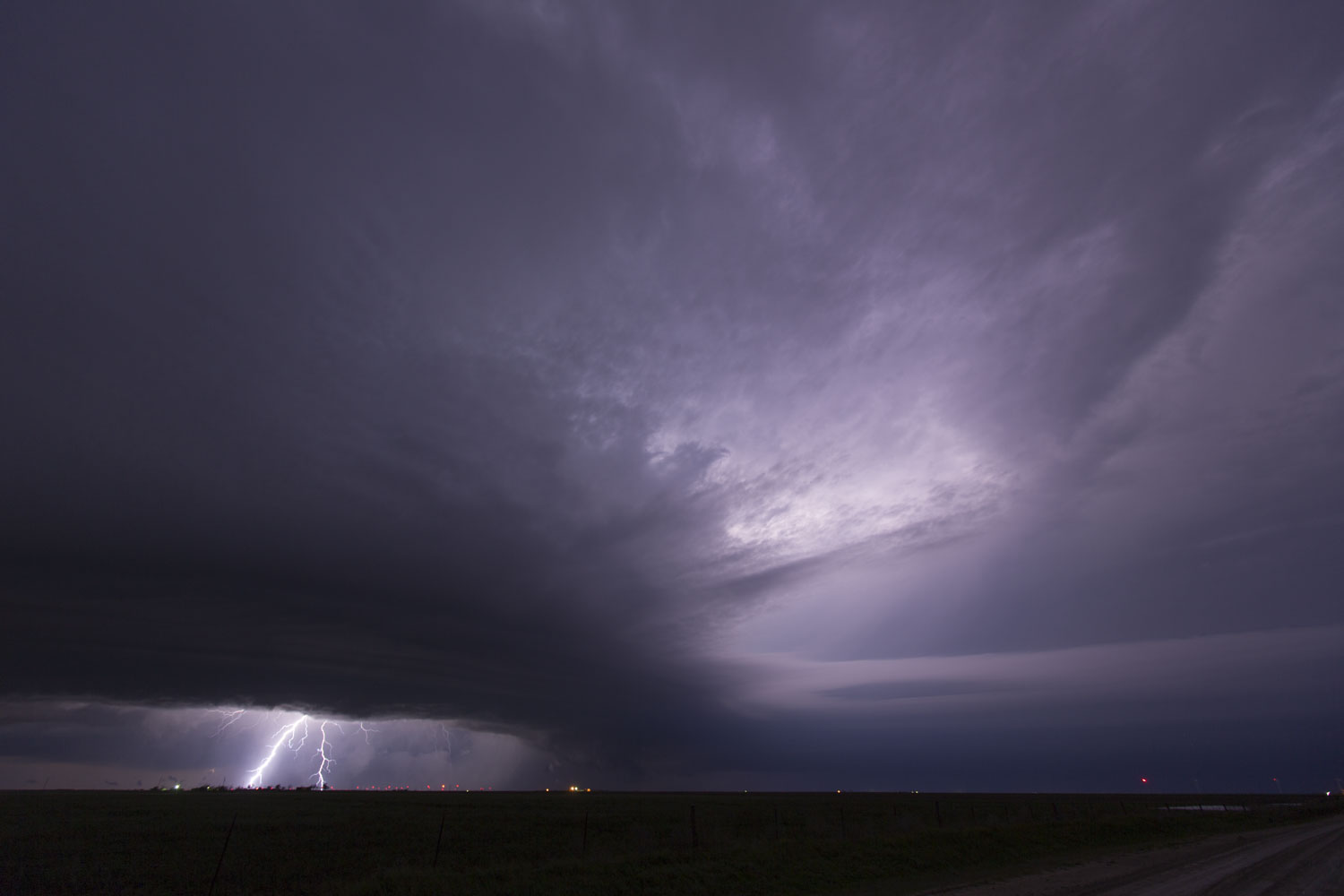 More lightning under a supercell.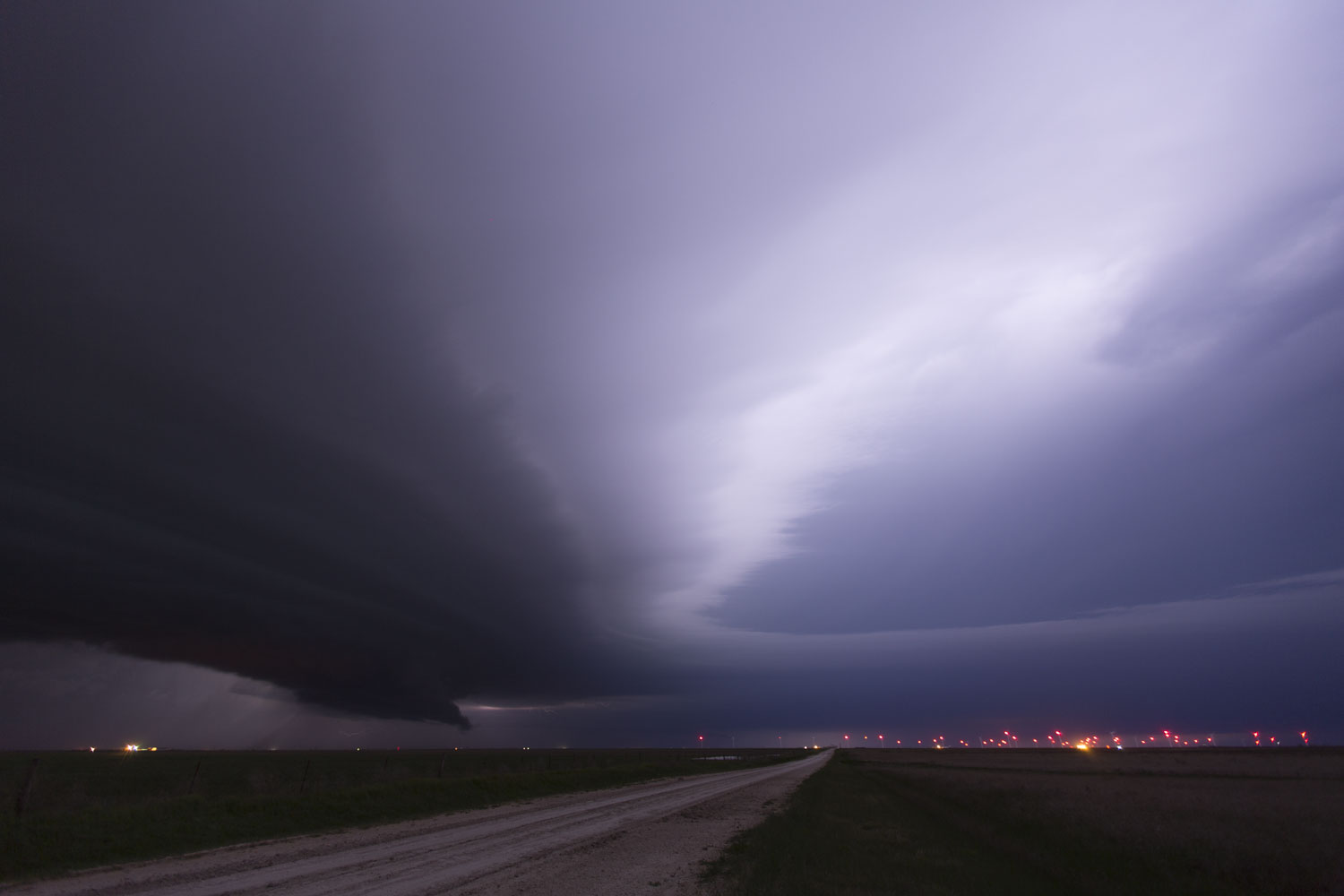 Lightning with a wind farm to the north (red lights).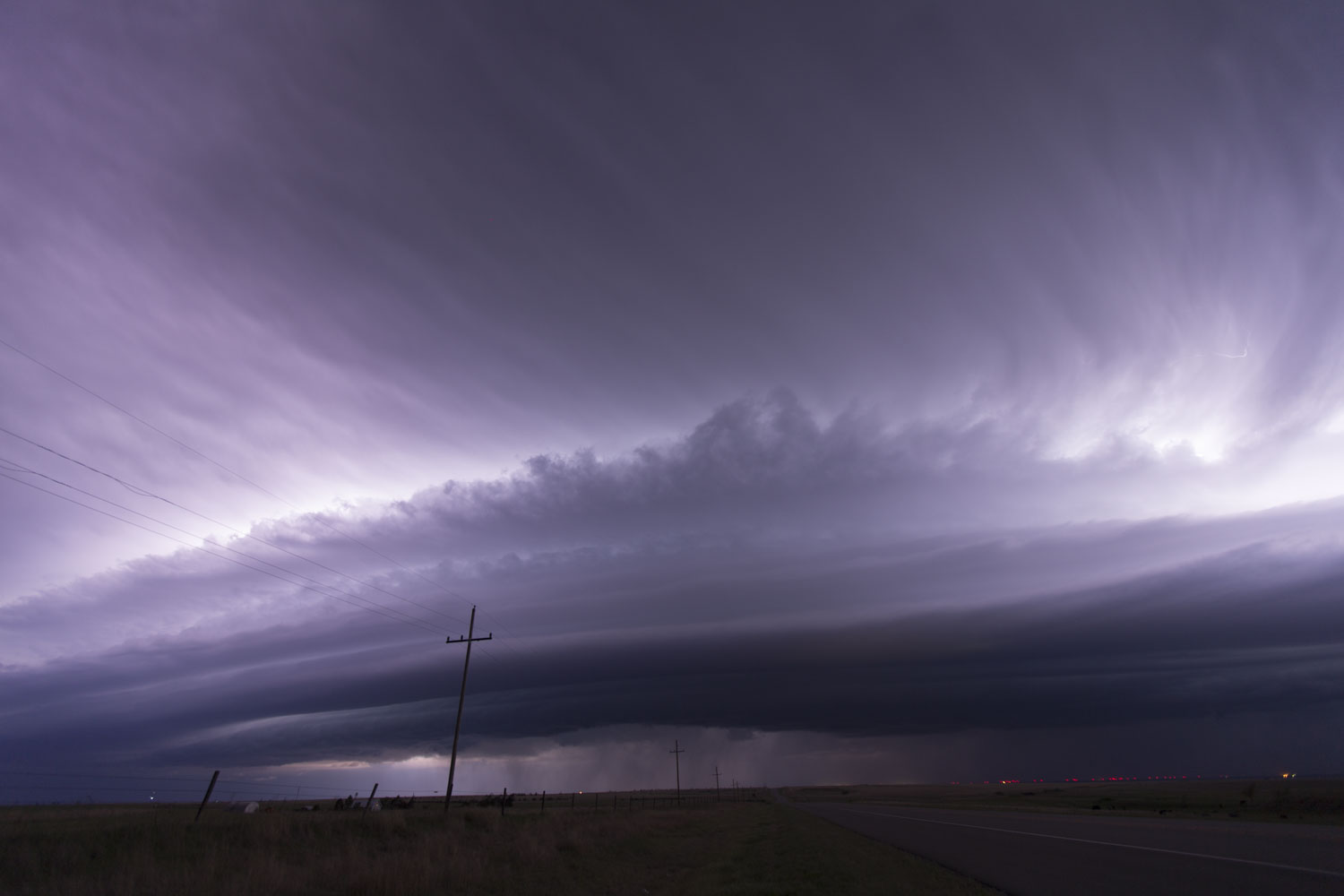 The storm eventually lined out.
Back to Storm Chases | Home