June 13, 2015 Storms, Denver, Colorado
I was flying back to the United States after a Disney cruise to the Norway fjords, but my storm chase trip started tomorrow, so rather than fly back home, I flew directly to Denver. The timing of the flight was right to encounter the daily thunderstorms that develop over the mountains and the Palmer Divide. Indeed, as we descended into Denver, we had a severe-warned storm in the vicinity, and a flash flood warning was also issued. I snapped a photograph of a tall cumulus cloud with a nice mid-level funnel extending from it, and then I took a picture of the Denver storm a couple minutes before we landed.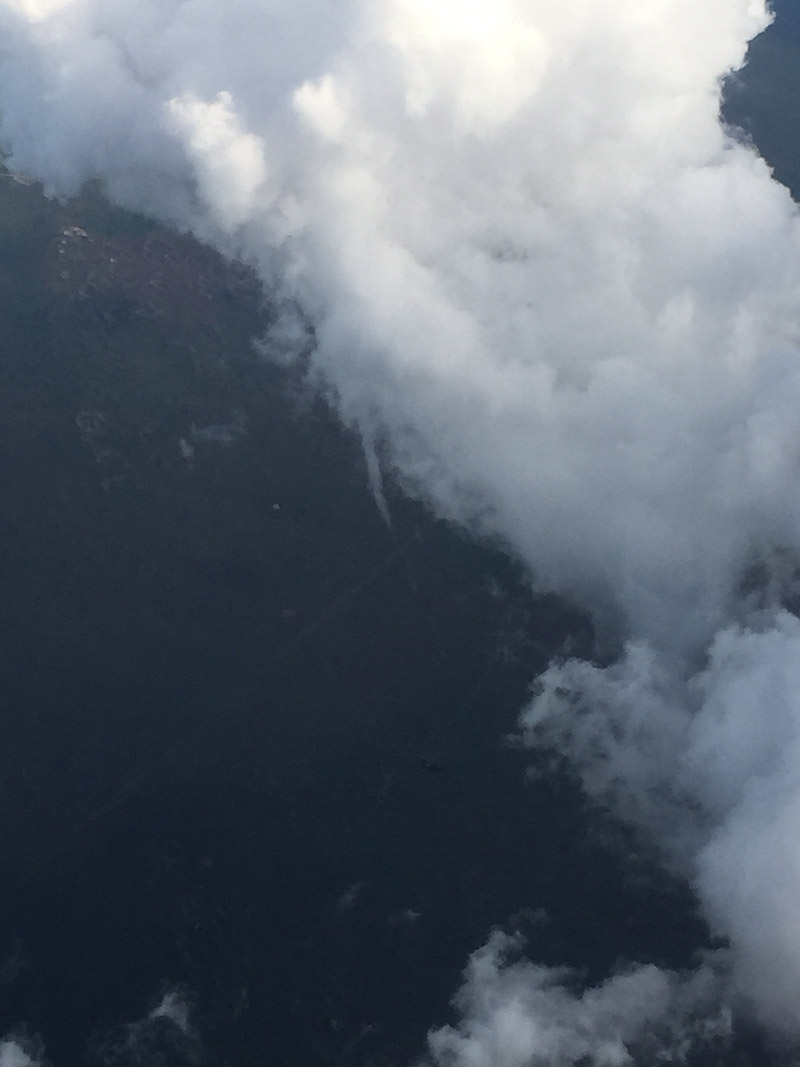 Mid level funnel on a tall cumulus northeast of Denver.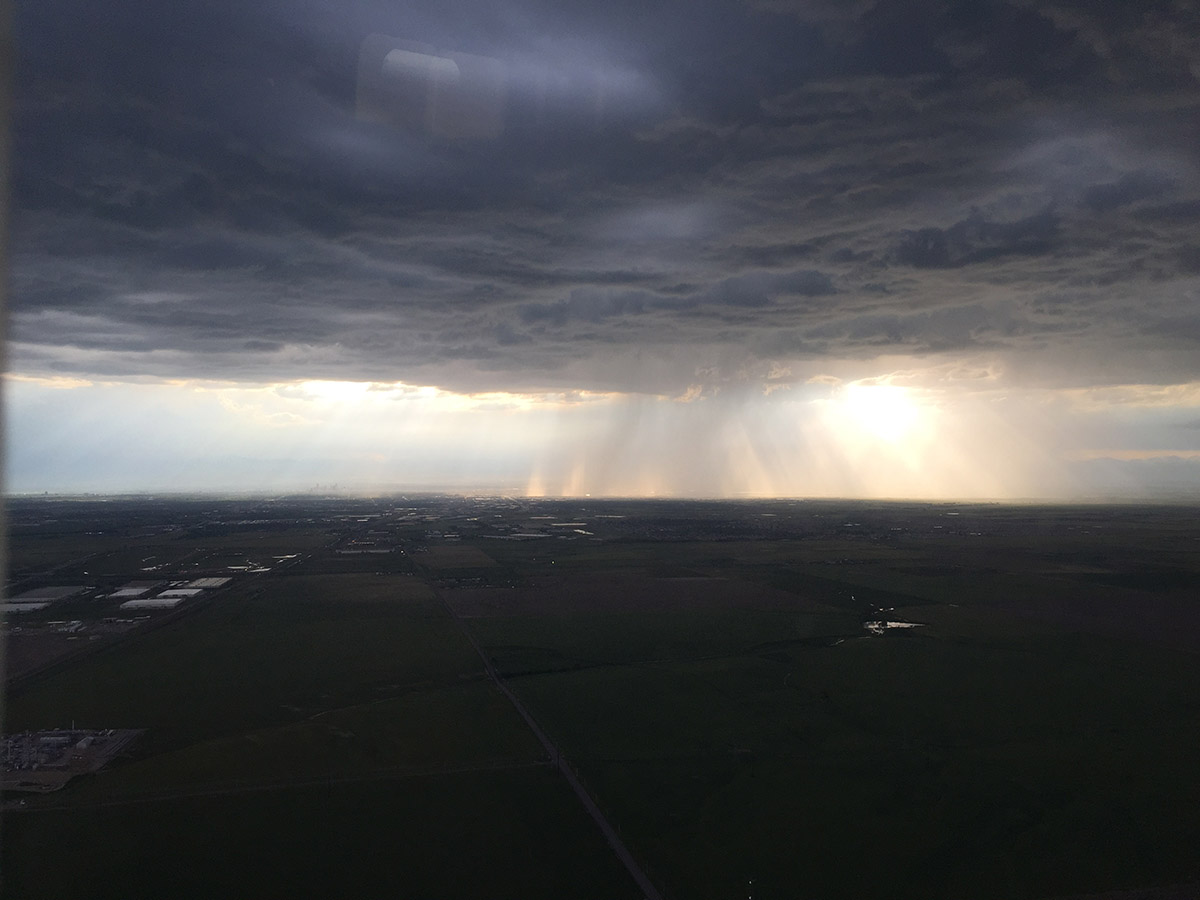 Storm coming into Denver.
Back to Storm Chases | Home