Foss Lake, OK Supercell
April 30, 2009
We started the day in Childress, TX and drove northeast into Oklahoma, crossing the "Bridge of Doom" across the Red River into Oklahoma. We proceeded northeast to the Clinton, OK area. It started to appear quite doubtful a storm would develop before dark, but just as the sun was setting, a storm popped up from an area of clumping cumulus we had been following from our position just north of Clinton. We dropped southwest and watched the storm consolidate into one dominant updraft. Soon, the storm was tornad-warned. It never had any tight low-level rotation, but the structure was quite impressive and, in fact, mothership-like. Due to hail, we had to let the storm pass us to our east, and then we followed it south to I-40, where we let it go. See Bill Reid's account here.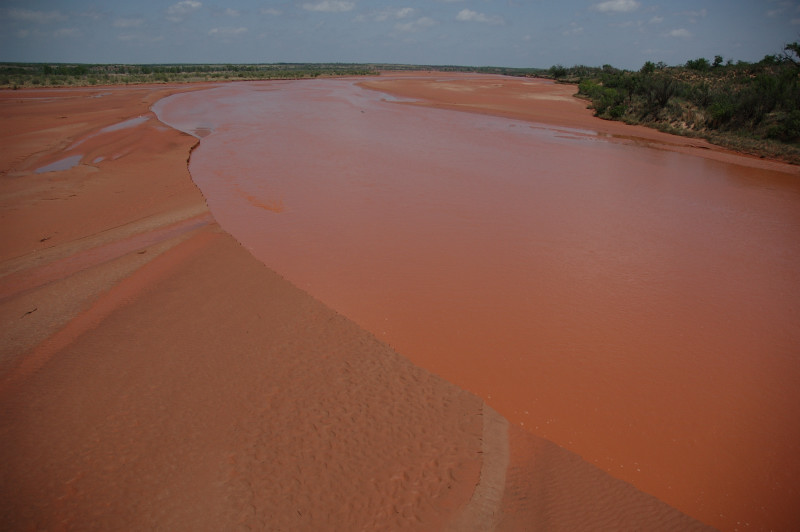 The Red River.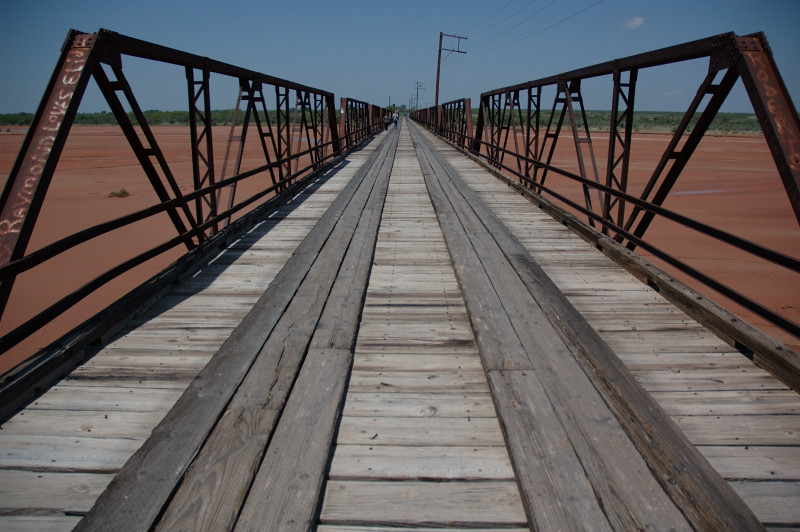 The "Bridge of Doom" across the Red River at the OK/TX border.

Looking north from the west end of Foss Reservoir.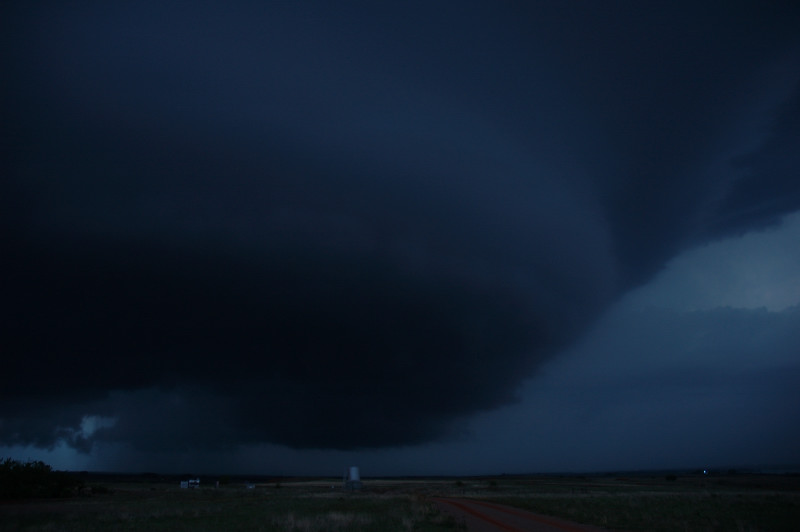 Spaceship.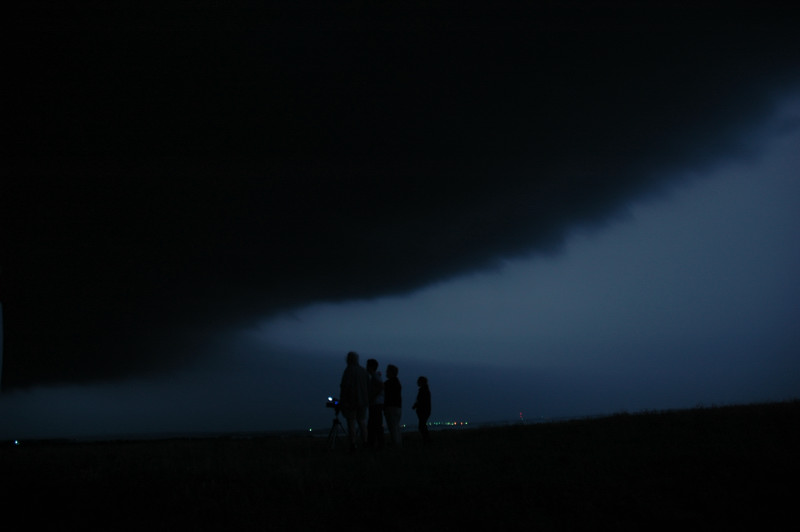 Watching the storm.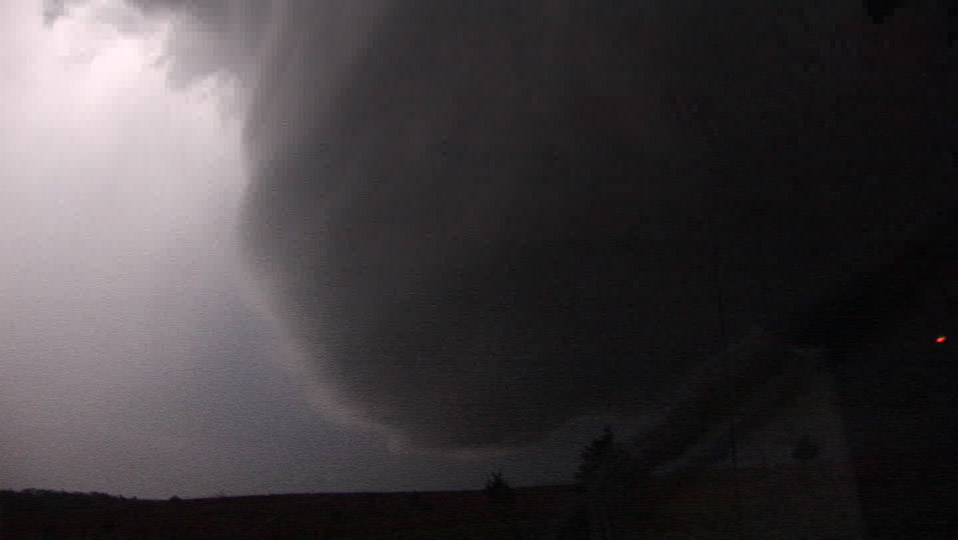 Mesocyclone viewed from behind as storm drops to our southeast.
---